Names have power because they represent the general idea of a person, object, and place. They serve the purpose of all forms of literature. Names give context and even carry a reputation.
If you're wondering how to name your essay, this article will give you helpful starting tips. But first, let's get into the basics.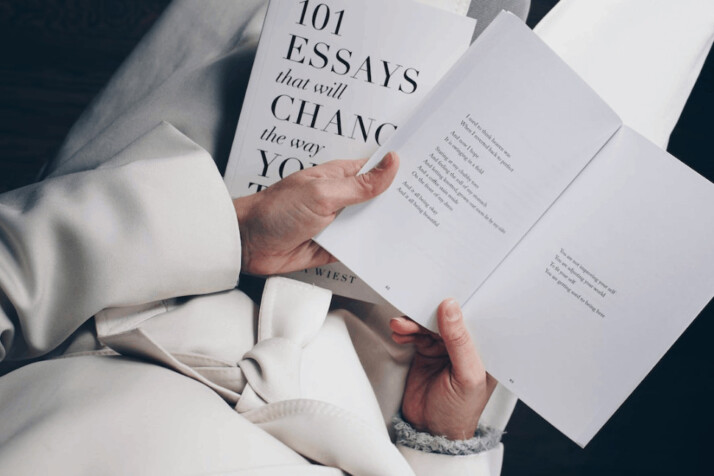 What is an Essay Title?
An essay title is a short phrase that describes your essay. It provides context to your essay and gives readers an idea of what your essay is all about. They prime your reader's mind to absorb the content you're about to present to them.
Essay titles also give readers an idea of the type of your essay and what they can expect.
From a formatting standpoint, titles are the largest text in your document because they represent the overarching theme of your entire document. It's a common misconception that essays and headings are the same. While they do indeed serve a similar function, they differ from one another in terms of scope.
Essay Titles vs. Essay Headings
Essay titles represent the entire document's theme and give a context of what a reader can expect from the whole essay. On the other hand, a heading merely represents a single section of an essay. Headings do not represent the ideas from other sections and indicate a topical shift.
Titles give essays a sense of identity and context, while a heading represents a shift in idea and establishes a sense of progression.
The Importance of a Good Essay Title
A good essay title is more than just a way to establish context. It's also a way to attract readers and pique their curiosity. Good titles can engage readers and grasp their attention even before they begin reading your essay.
From an academic writing perspective, a document title also helps researchers determine whether a document is relevant to their study.
A good essay title serves a similar function to good book titles. The next section includes a guide for selecting a title for your essay.
How to Name Your Essay
Naming your essay can be tricky if you don't have a basis for which ideas are great and which aren't. You don't always need a flashy name or one that's emotionally charged. You should prioritize function before form. To that end, here are some tips to help you find a good essay title.
Identify Your Essay Type
Your essay title sets the tone for your essay. Identifying your essay type will help you narrow your word choices to those that match. Write down your titles and determine whether their tone matches your essay type and represents your idea accurately.
For example, when writing an analytical essay, your title must be serious and should hint at a comparison. If you're writing a descriptive essay, make sure your title matches the general feel of your experience.
Include Relevant Keywords
Keywords are important because they represent your main topic. Moreover, they make it easy for people to find your essay on the internet. List keywords related to your topic and try to incorporate them into your title.
Add Words that Describe Your Essay
Finally, try to use descriptive words to add more details to your title. This is especially important if you're trying to talk about a specific facet of a general topic.
Knowing how to name your essay won't just allow you to attract your readers the moment they read your title. It also serves as a guide on the topics you want to cover in your essay. It sets the bounds for which topics can and can't be included.
In Summary
Essay titles are important because, like names, they describe an essay's topic, and they give readers an idea of what to expect.
There's a lot of information readers can derive from a title. A good essay is one that represents the ideas accurately and invites readers to see what your essay has to offer.
Explore All
Essay Outline Tool Articles