It can be intimidating to write literary papers. One of the most complicated but essential skills you'll need to master in your academic career is the ability to analyze texts through writing.
It cannot be easy to complete this task, especially for younger students. It doesn't have to be that way, though, if you just follow a few easy instructions! Planning is the key to success.
Without first developing a road map for what they want to say and how they want to say it, one of the biggest mistakes we see students make is starting an essay. If you were going on a road trip, you wouldn't just start driving without first checking the route.
The same applies to writing. Before beginning to write, the best authors have a clear plan of what they want to say. We refer to this method as outlining. The good thing is when you've mastered the art of outlining, it won't make a difference whether you are writing a school or a college essay. So that's why, in today's post, we are going to take a look at how to create a middle school essay outline to start writing!
Sounds exciting? Well then, keep on reading!
Why Is This Important?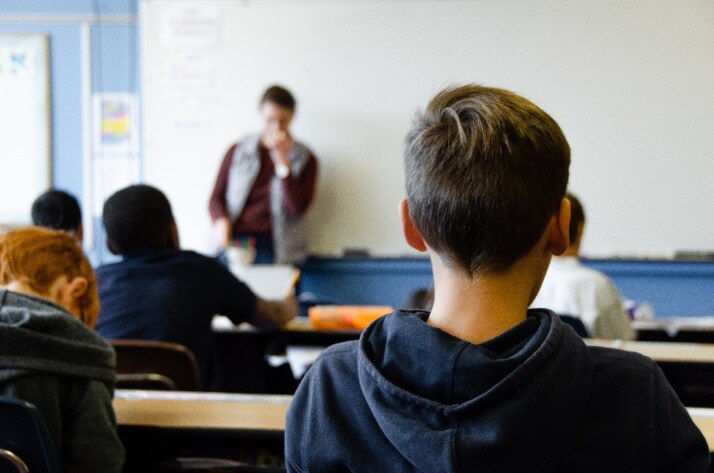 In essence, school is where you take your first steps into a serious academic curriculum. In comparison to elementary school, there are fewer opportunities for play and enjoyment. The actual educational process is now starting, and success will require much more perseverance and sweat.
As they start school, students encounter a variety of new subjects. Additionally, they are dealing with a variety of new assignment types for the first time. Essays are one type of such assignment.
Although you might have had to write papers in elementary school, trust us when we say that this is not the same. It's crucial to know how to approach school essays because they're much more complicated and demanding.
If you were given the task of writing an essay for school but have no idea where to begin, muster your courage and prepare to put in some effort.
How to Come up With a Middle School Essay Outline?
Your teacher frequently gives you a particular topic. But being given a choice of topics is also not unheard of. If the latter applies to you, you must make this decision with the utmost care.
First and foremost, when choosing the subject, consider your goal. You might need to write your essay in a particular way depending on the type of paper that the teacher assigned to you. Therefore, it is a crucial factor.
It's important to keep your interests in mind as well. In actuality, students who are genuinely interested in the subjects of their academic papers produce the best essays. However, don't forget that the audience should find it interesting as well.
Choosing a subject with the ideal scope is crucial, too. This implies that it shouldn't be overly broad or, on the other hand, underly narrow.
The next step is to research reliable information sources and learn more about the chosen subject. The best place to do your research is in a library. Internet is great, however it can lead you to many unverified sources that aren't suitable for your research. The most trustworthy sources are consistently found to be books.
Brainstorming is the subsequent step. At this point, one must organize all of their thoughts and information and decide how to present it in a paper.
The main suggestions for this stage are always to make sure that the information flows logically, to avoid contradictions, and to consider how to transition between various ideas seamlessly. Organizing your points based on their value is another helpful suggestion. Think about starting your essay with your most robust concepts or arguments and then following them with weaker ones.
Create Your Middle School Essay Outline!
Starting your essay can be a frightening experience. And it becomes even scarier if you lack much prior experience with handling such tasks. However, you can lessen stress. You need to make a thorough outline for your work!
Numerous advantages come from outlining. Following the appropriate structure is beneficial. Additionally, it guarantees that you won't miss anything and that all of your ideas and arguments are placed precisely where they should be. Last but not least, writing is much easier when you have a plan. Consequently, don't skip this action!
Creating a compelling thesis statement is the first step before you begin writing. Your main point will be in your thesis statement. That's what you'll demonstrate throughout the essay. As a result, it must be concise, apparent, and specific, and state your position on the subject.
Proceed with writing once the thesis is complete. Make sure to adhere strictly to your existing map at this time. You can work on each paragraph individually, beginning with the introduction, moving on to the body paragraphs, and concluding with the conclusion.
But it's frequently advised to begin with the text's body. The problem is that the body paragraphs depend on both the introduction and the conclusion. Therefore, many experts suggest handling them last in order to make them logical.
Editing and proofreading comprise the last phases of the writing process. Make sure to give your essay a few hours or even a day to rest before beginning. After that, revisit it with a new perspective. Make sure there are no spelling, grammar, punctuation, style, formatting, or other mistakes in the paper.
A helpful suggestion is to have another person read your paper before submitting it. Someone, like a friend or family member, may catch some errors you've overlooked.
Conclusion
We hope our guide on this important content was able to teach you how to use outlines to their greatest extent. Remember, learning to use outlines is a lesson that will help you in high school too, for example.
If you want to get good grades on your papers, you must always include and use an outline of your work in mind. Otherwise, you will be writing blindly.
Explore All
Essay Outline Tool Articles