MLA is an acronym for the Modern Language Association. Academics studying literature and language can format their papers and assignments consistently using this format.
Other academic fields besides language and literature have also embraced MLA. A consistent method for producing papers and projects that are simple to read is the MLA formatting style.
College instructors wanted to encourage the study of modern languages in America. At that time when classical languages were in decline, so they developed the MLA format in the late 1800s.
In order to determine whether the format would motivate more students to study modern languages, it was created. Since its inception, MLA has undergone a number of revisions to keep up with the demands of contemporary scripture.
Some institutions use outdated MLA formatting standards depending on their preferences. However, the most recent version is thought to be the best. The most current version is a manual with updated instructions for MLA paper or assignment formatting.
MLA manual follows the conventions and specifications compliant with the MLA 9th edition. The MLA formatting style is primarily a systematic method of presenting papers and assignments with accurate citations.
In today's guide, we're going to check out the conventions for MLA paper format.
General Rules of MLA Paper Format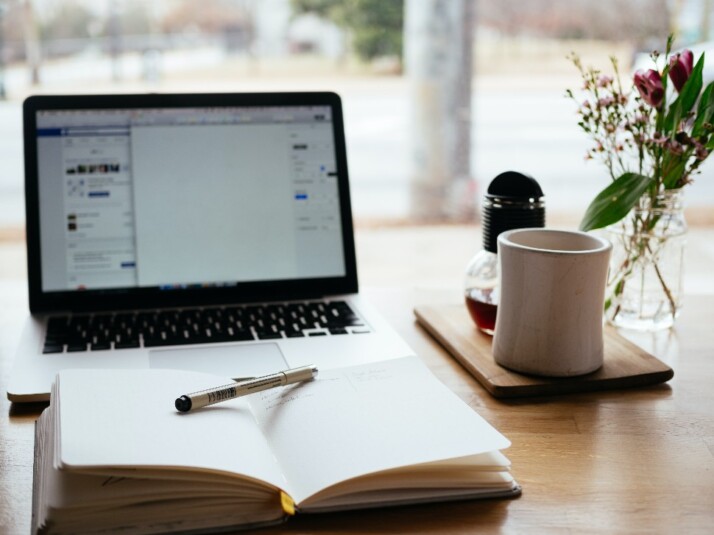 Let's take a look at the general guidelines you should use to implement the MLA style in your paper. MLA style is used across many academic disciplines out there, as such, it's important to learn how to use it.
Your paper hould be typed on a computer and printed on common, white 8.5 x 11-inch paper.
Use Times New Roman or another legible font with double spacing throughout your paper. MLA advises that the regular and italic type styles in your chosen font contrast enough to make them stand out from one another. The recommended font size is 12 pt.
Except as directed by your instructor, only one space should be left after periods or other punctuation.
You should set your document's margins to 1 inch on all sides.
You should indent the first line of each paragraph one-half-inch from the left margin. Instead of pressing the space bar five times, MLA advises using the "Tab" key.
Put a header flush with the right margin, one-half inch from the top, in the upper right corner that sequentially numbers all pages. Your professor might ask you to leave the number off of the first page. Always abide by the rules set forth by your instructor.
To make the titles of longer works visible throughout your essay, use italics; only use emphasis when absolutely necessary.
Endnotes should be placed before your Works Cited page on a separate page if you have any. The section should be labeled Notes (centered, unformatted).
MLA Paper Format for Works Cited
Let's say, for example, that you are writing a research paper for a class. In a research paper, you are going to have to give references accordingly. Let's look at how you should format your works cited page in your research paper in the MLA style!
The final page of a research paper or essay should contain the list of references.
The running head and page number should appear at the top of each page.
In the MLA format citation, each entry should be listed alphabetically, starting with the first item.
Double spacing is required across the board.
How To Paraphrase Using the MLA Style On Your Paper?
A writer may incorporate text or speech from another source into a project. However, if they decide to summarize it and incorporate it into his or her own writing, the result is a paraphrase.
As with every other style and format, in the MLA style you can also either quote the source directly or paraphrase it. No matter what you choose though, you have to cite the source following the correct formatting in MLA.
Even if the author changes the information from another source, the original source must still be acknowledged using the correct citation style.
Look through the original text for a phrase, sentence, paragraph, or section that you would like to paraphrase.
Make sure you understand the meaning of the text by carefully reading it. A writer can only create a strong paraphrase if they have fully absorbed and comprehended the material. Spend a few minutes studying the background information and difficult words if you're having trouble understanding the information. If all else fails, try explaining the ideas to a friend to see if they can understand them.
Conclusion
If you are a student in higher education, you will probably have to follow the MLA conventions to create a new paper. While Times New Roman is not the default font, and you can use other fonts in your works, it is the most common one. The line spacing, margin and indent numbers we mentioned in this guide are indispensable to MLA, though.
If you have any more questions about the MLA paper format, make sure to let us know. We also suggest you checking out some sample papers on the Internet, with a close date. The date makes sure that the paper was written in the latest MLA edition.
Explore All
Essay Outline Tool Articles