The five-paragraph essay format is a straightforward method for producing an entire paper that covers all the bases.
The five-paragraph essay format is helpful for students and teachers because it provides a framework for even the most basic of papers.
Use the standard five-paragraph essay structure as a framework if you find yourself stuck while writing. Learn how to outline the the 5 paragraph essay and correctly transition paragraphs with our template. Read on!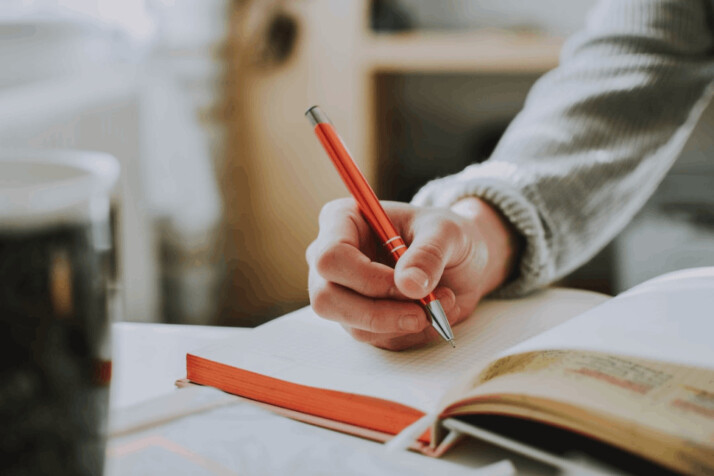 What Is a 5-Paragraph Essay?
A standard essay format consists of five paragraphs. Writers often use the tried-and-true five-paragraph essay format as a foundation for their essays.
A 5-paragraph essay has one paragraph that introduces the topic, three that provide supporting evidence, and one that wraps up the piece.
Because of its format, this type of essay has been variously dubbed a "hamburger essay," "one-three-one essay," and "three-tier essay."
There aren't many examples of the five-paragraph essay in published works because the format is so brief. Educational assignments, like school papers or quick writing exercises, tend to favor the five-paragraph essay format.
Instead of seeing it as a distinct type of essay, see it as a tool to help you organize your thoughts as you write.
The flexibility of the five-paragraph essay format is one of its main selling points. You can use the five-paragraph essay structure to communicate clearly and logically on any topic.
Whether you're writing an argumentative essay, a compare and contrast essay, or any other type of academic paper, its structure will stand.
How to Outline a 5-Paragraph Essay
1. Know Your Topic
Knowing your subject matter is essential before you even begin writing. Your thesis, or main topic, is the first step in writing any essay, including a five-paragraph essay.
2. What's the Central Argument of Your Essay?
The thesis statement is the central argument of your essay, which you will defend or develop in the body paragraphs. A thesis bases its argument on evidence or develops it in the body's three main body paragraphs.
If a thesis statement is specified, select one that can be explored in depth in at least five paragraphs.
A thesis statement is an introductory paragraph sentence explaining the essay's topic. It is where writers typically provide context for their thesis. Putting your essay into a single sentence can help you better grasp it, narrow your focus, and make any necessary changes.
3. Draft a Brief Outline
Once you've decided on a topic, it's a good idea to draft a brief outline for your essay. You can plan the order and structure of your essay in detail using your five-paragraph essay outline as a guide.
It should take a short time to draft an outline for a five-paragraph essay if you use the one we provide as a guide.
Tips for Creating Cohesive Paragraph Transitions
Paragraph transitions are notoriously difficult for students writing essays. If your paragraph transitions are jarring or abrupt, readers will be distracted from the flow of your writing and may even lose interest.
Using words and phrases like "however," "similarly," and "on the other hand" can help move from one thought to the next seamlessly.
Putting one word at the beginning of a paragraph can do a lot for the flow and consistency of your writing. Here you will find a complete dictionary of connecting words and phrases.
Template for a Five-Paragraph Essay
This helpful guide lets you know what to put in each paragraph of your five-paragraph essay outline.
In an essay, as in any piece of prose, the paragraphs serve as the workhorses of the structure. Every paragraph in a five-paragraph essay serves a specific purpose.
Here, we break down the purpose of every paragraph and offer suggestions for what to include in it.
Introductory Paragraph
There is a lot of riding in that first paragraph. A good introduction sets the stage for the essay and gives the reader a taste of what they can expect from the subject matter. Fortuitously, the same rules apply to two-paragraph introductions to five-paragraph essays.
Your thesis statement belongs in the introductory paragraph. This line should summarize the entire essay, including your argument or opinion (if any), and make it immediately evident to the reader.
The thesis statement should normally be the first phrase. If a more appealing hook is desired, it can be placed at the beginning of the essay. A hook in writing can be anything that piques the reader's interest. It could be a surprising twist, a sense of urgency, or some good old-fashioned drama.
The introductory paragraph should also include any necessary background information for your topic. The bulk of your essay should consist of supporting arguments and evidence. But, you can provide some background information your readers might need in the introduction.
Your introductory paragraph should summarize the main points you'll be making in the body of your essay. You shouldn't reveal too much about the topic in the opening paragraph. Stay out of detail at the introductory phase. You'll have plenty of time to do so in the following paragraphs.
Body Paragraphs
The "meat" of your essay consists of three body paragraphs, where you provide specific examples, evidence, and explanations to back up your thesis. Paragraphs should include each deal with a different point that adds weight to your thesis.
Each paragraph should begin with a topic sentence, which summarizes the paragraph's topic.
Topic sentences provide an overview of the paragraph's main idea while leaving specifics for the body paragraphs. If the topic shift from the preceding paragraph is too significant, use a transition word or phrase in the topic sentence.
Details of the paragraph should follow the topic sentence. Such evidence may form compelling arguments, empirical data, quotations from credible sources, etc.
Ensure you eliminate sentences that are irrelevant or tangential. The goal of a five-paragraph essay is conciseness. Mention only the most essential information.
Final/Concluding Paragraph
The essay is concluded with the final paragraph. You should not introduce any new evidence or support in the final paragraph. Instead, summarize and connect the points made in the preceding paragraphs. The writer should restate the thesis and summarize the three body paragraphs for the reader.
The final paragraph of your essay can also serve as a call to action, encouraging the reader to do something. This could be donating to a cause or altering behavior.
For example, If your paper is about preventing wild forest fires, your call to action could read, "Remember to obey safety laws when camping."
In the final paragraph, you can elaborate on the topic's significance or add your perspective. If you want to leave your readers with something to ponder, a sentence that provokes thought is ideal, such as an open-ended question.
Wrapping Up
A five-paragraph essay is an organized piece of writing. It consists of at least five paragraphs that support the essay's central argument. It is an exciting writing technique that can be applied to various topics.
Explore All
Essay Outline Tool Articles