Narrative essays are written with the aim of having a strong impact on the reader. They are short stories told through a collection of facts and thoughts provided by the author. This type of essay pulls the reader into the storyline, making them think about the story and its impact.
If you don't know where to start your essay, try following these key tips and outline examples for narrative essay. These are sure to guide you in writing a compelling narrative.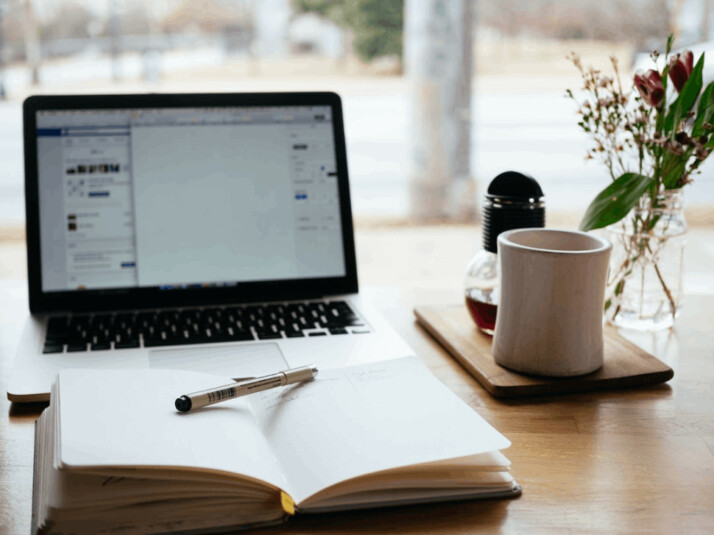 What Is a Narrative Essay?
Narrative essays are a form of academic writing designed to tell a story. Your goal as an author is to create the right atmosphere and a realistic experience for your readers. You can use vivid details, descriptive techniques, and so on.
The majority of this type of essay uses the first-person perspective. Your plot needs to keep the reader at the story's center. To write an excellent narrative essay, you must make your story as engaging and realistic as possible.
Elements of a Narrative Essay
Narratives rely heavily on personal experiences. The story can be an event, a relationship, an interaction, or any other personal experience that provides the reader insight into your life. The five components of a narrative essay include:
Plot: The main event of the story.
Character: People who are central to the action.
Setting: Timeline and location of the events.
Conflict: The challenges the character faces.
Theme: The moral or lesson of the story.
When put together, these five elements create a compelling narrative essay.
Key Writing Tips for Interesting Narrative Essays
Start Strong
Create a clear introduction to set the tone for the remainder of the essay. Don't leave the reader guessing about the purpose of your story.
You can write your introduction by leading the reader to the elements you want to focus on. For example, you can introduce the main character by telling a backstory or describing the character's personality. Remember, starting your essay on the right foot is essential if you want your reader to keep on reading.
Write purposefully
Your essay needs to be written with a purpose in mind. You can think of this as the thesis of the theme of your story. Your narrative essay may be written to inspire readers or maybe to offer a valuable perspective on a significant dilemma. It may also be written to provide hope and encouragement in a dark time.
Write from a clear point of view.
Writing narrative essays often comes from the author's point of view; however, this is not the only perspective to consider. A creative essay often requires you to use a perspective that feels most natural to the story.
Use clear and concise language.
Similarly to descriptive essays, narrative essays are more effective when the language is carefully chosen. Use specific language to invoke experiences and feelings in your readers. The more detailed your writing, the more likely your readers will empathize with your point of view.
Don't Overuse Details.
A narrative essay should tell your story in vivid detail. But it's important not to overdo it with too many details. Your word count might be limited, depending on the essay requirements, so you have to make room to allow your story to unfold fully. Don't describe everything; focus on the things that matter most and add value to the story.
Outline Examples for Narrative Essay
Much like other types of essays, a narrative outline is divided into three main parts: Introduction, Body, and Conclusion. Here's a look at some examples describing what each part should contain.
General Narrative Essay Outline
Introduction
Hook: A catchy and intriguing sentence that "hooks" the reader into reading your essay. It can be an interesting question or a surprising fact.
Background information: This part includes a brief introduction to your story. It has all the information a reader needs before diving into the central part.
Thesis statement: This is a brief statement that demonstrates your main point.
Body paragraphs
Description paragraph: This paragraph helps readers visualize your story. Here, you can introduce the characters.
Story development paragraph: This is where you establish characters and their storylines.
Story climax and end paragraph: The highest point of your narrative and its logical conclusion are contained in this paragraph.
Conclusion
Summary: Briefly describes the events that were described in your body paragraphs.
Restated thesis: A paraphrased version of your thesis statement that can provide a deeper understanding of your insight.
Narrative Essay Outline About Learning a Skill
Introduction
Hook sentence: You can lead with an interesting fact about yourself. Or you can start with an anecdote of how you learned the skill.
Background information: Briefly talk about the skill's role in your life.
Thesis statement: Talk about the importance of learning this skill. Discuss how it has changed your life for better or worse.
Body paragraphs
Description paragraph: Describe your life before learning the skill you're writing about.
Story development paragraph: Dedicate this paragraph to the learning process. Talk about how you learned this skill, how long it took you to understand it, and so on.
Story climax and end paragraph: Discuss the challenges you had to go through to learn this new skill. At the same time, you can compare your "before" and "after" experiences.
Conclusion
Summary: Quickly recount the story of learning the skill.
Restated thesis: Remind the reader of the significance of this skill to you. You can also end with an impactful lesson you learned.
Conclusion
A narrative essay is an essay that tells a story through the description, dialogue, or action. It can tell an interesting story or event that happened in your life.
When writing a narrative essay for the first time, it's always helpful to look at outline examples for narrative essay. Try using this article's examples and writing tips to get started on that essay. Good luck!
Explore All
Essay Outline Tool Articles