Creating an outline for three paragraph essay is more effective than instinctively writing. This is especially true if you're comparing and contrasting two ideas.
An outline for three-paragraph essay helps to organize your ideas into three separate parts, including an introduction, body, and conclusion.
This article will cover the basic principles of mapping an outline and what you need to know to create a perfect structure. Read on!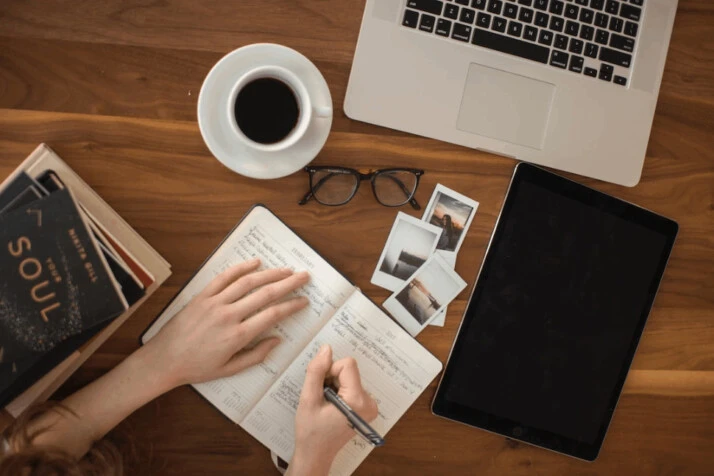 What is a three-Paragraph Essay?
Writing a 3-paragraph essay is different from writing other sorts of essays. This is because of the structure and short body content (only one paragraph).
In a three-paragraph essay, there are no more or less than three main points in its structure.
Start a three-paragraph essay with the following:
An introductory sentence that introduces the topic
A sentence that delivers the essay's core idea
Concluding paragraph that restates the essay's main ideas.
Now, how does this essay deviate from the standard essay format? Traditional five-paragraph essays have three body paragraphs in which students present their arguments and evidence to an audience.
Mapping out an Outline for Three Paragraph Essay
An essay outline is a way of planning the structure of your essay before you start writing. The following structure could make writing a three-paragraph essay less challenging:
1. Have a Visual Map
An essay plan is developed, detailing the three sections that make up a complete essay. You should have your attention grabber and thesis statement in the opening.
The essay's body provides supporting evidence for the argument made in the introduction. The conclusion should end with a thought-provoking reminder of the entire piece and a call to action for the reader.
2. Write Down Your Thoughts
An outline involves writing quick summary sentences or phrases for every point you will cover in each paragraph. It gives you a picture of how your argument will unfold.
Make your outline easy to follow by assigning Roman numerals to each section as you go.
For example,
Section I should be the introduction, section II the body, and section III the conclusion.
Separate subsections containing the elements in each section should be established. Jot down two potential issues of discussion for each section.
The ideal way to wrap up your essay is with whatever sentences appropriately summarize your work.
3. Create a Solid Argumentative Thesis
The thesis statement explains the author's position and serves as an introduction to the body of the paper. If you write about dogs, for instance, you should first consider what you want to say about them.
Either you talk about what to look for in a pet dog or why it's good to save a dog that got stuck.
Having a topic in mind makes building a thesis statement and subsequent arguments in the essay's body simpler.
4. Get Started on the Actual Essay
You should begin with an opening line, followed by three to five body paragraphs. Ensure detailed descriptions of each topic in the essay's body.
Finally, you should compose a conclusion that restates the theory and summarizes the most important ideas. Close with a thought-provoking comment that departs significantly from the essay's main points.
5. Correct Typos and Polish the Text
Proofreading your work before submitting it allows you to catch any grammatical or spelling errors you may have missed.
Avoid using jargon and complex terms that could confuse your readers in favor of simpler alternatives. Spell and grammar check.
Check each sentence to see if your word choice is crystal clear and if each point is made without ambiguity. Having a peer reviewer check your work is an excellent approach to closing your project.
Guidelines for Writing a Three-Paragraph Essay
An essay's outline is created before the first word is written. This outline will serve as a roadmap for the development of your article.
An outline for a three-paragraph essay follows an introduction, body, and conclusion.
Therefore, what guidelines should an outline for a three-paragraph essay have? Consider the following.
Choose an appropriate header or topic to get started.
When writing an essay, it's much easier to know what to write about if the topic is easy to grasp.
Examine how it's shaping up, and adjust your drafts.
There should be uniformity in the subject matter covered by successive paragraphs.
Do your best to avoid ambiguity. Essay clarity aids in making points and guiding the reader through the work.
Use a variety of instances to argue in your favor. Ensure every part of your thesis is supported.
It would help if you also injected your writing with energy. This technique ensures that the reader gives your entire article their undivided attention.
The first sentence of your introduction should be a focused, topic-making remark. After the introduction, your paper's body should have sentences that support your primary claims in sequence.
The main text follows the introduction. The three-paragraph essay only allows one body paragraph, unlike the five-paragraph essay. This implies you should launch right into your main argument and then introduce the secondary points that will back up your statements.
Finish up with a satisfying conclusion. Your topic sentence should effectively summarize the entire argument. It can start with a sentence that clarifies to the reader that you are drawing to a close.
To improve your writing, reread what you've written and try rewriting it using different terms.
Conclusion
The three-paragraph essay is easy and efficient to write, but always remember to map out your ideas and watch how they develop.
If you have a complex topic, it might be a good idea to break it down into a visual map. This will help your thoughts become more organized and easy to follow.
Explore All
Essay Outline Tool Articles