Two paragraphs may not seem like much when writing an essay, but it can be with the proper planning and format.
In this article, we'll discuss how you can write a 2 paragraph essay format that will discuss all your main points. We'll also guide you through some pre-writing tips and a format example to help make the writing process much more manageable.
Essays are commonly composed of at least three paragraphs. The first paragraph is an introductory section, followed by the second paragraph that provides support for the thesis with evidence. And it concludes with a final paragraph wrapping up everything that was discussed.
You can still incorporate all the main elements of an essay in just two paragraphs. Read on to learn how.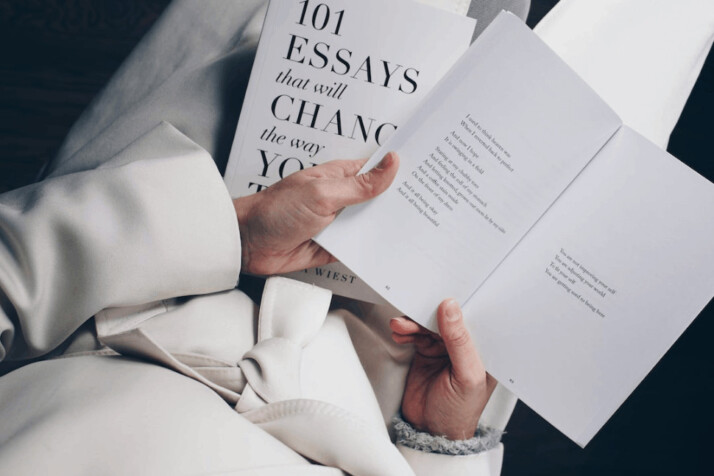 What is the PEEL Essay Structure?
The PEEL essay structure is a technique that helps writers and students organize their ideas in a structured and logical manner. It is a proven method that yields better writing results and improves a student's expository skills.
The PEEL essay structure's rationale stems from the fact that the manner we present information has a significant impact on a reader's experience. Writers must ease readers from one idea to another so as to retain their attention and interest. It's also the key to a clear and precise message.
The PEEL essay structure is as follows:
Point
Your topic sentence must introduce the main idea or point of discussion of your essay. It must hook your readers and encourage them to read the rest of your essay.
Example
This paragraph must contain examples and pieces of evidence that support your main point. It must include one to two supporting sentences. Your supporting sentences must be backed by reliable research findings, empirical data, facts, and statistics.
Explanation
The third paragraph of a PEEL essay must explain the relevance and connection between your main point and the evidence provided. Make sure to provide enough detail. Writers must focus on interpreting the evidence for readers. This means a critical approach is ideal for this paragraph.
Link
The fourth and final paragraph of a PEEL essay links the body paragraphs to your thesis statement. End your essay with a closing sentence that reinforces the main idea.
The Importance of an Essay Structure
Regardless of the topic you're writing about, you'll always be dealing with a multitude of ideas. Even when you have the right ideas, a lack of structure could leave your essay without direction.
A structured essay will have a sense of progression and cohesion. Each topic will tie into an overarching theme. The structure of your essay will help you narrow your focus to a specific topic and section.
By understanding how each section contributes to your overall message, you'd easily find the words and angles needed to drive your point.
In Summary
A PEEL essay structure stands for: point, example, explanation, and link. It is an essay structure that favors a logical approach. It encourages students and writers to raise a strong argument and to support it with credible resources.
Those who take the time to learn the PEEL paragraph method will improve their ability to discuss and explain concepts. These are vital skills for those who want to pursue a career in Law and other logic-heavy professions.
Explore All
Essay Outline Tool Articles