A research paper outline is a roadmap for writing your paper. It lists the topics you want to cover and how to organize them logically. If you don't know where to start with your research paper, it can be helpful to look at a research essay outline guide.
We've laid out an outline example in this article that you can refer to. Aside from some examples, we'll also be sharing some writing tips you can use to compose a stellar paper. If these sound like something you want to learn about, keep reading!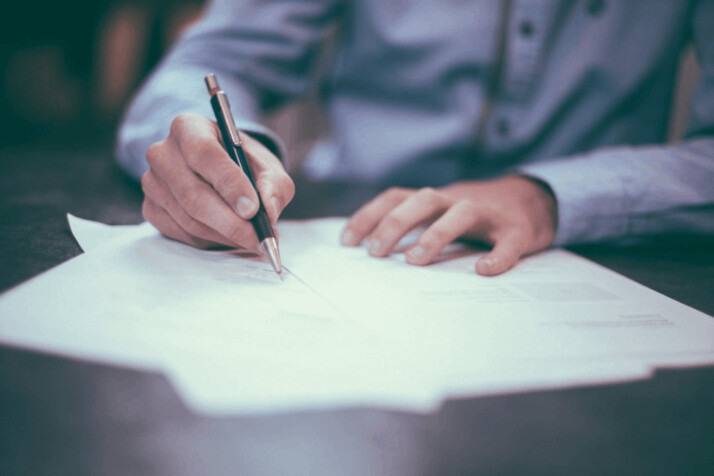 What Is a Research Essay Outline?
A research essay outline lists the topics and ideas you intend to explore in your research paper. This can also be referred to as the blueprint for your research paper.
It's comprised of the subject's thesis statement, research questions, and the references you'll utilize to further your research. The purpose of this essay outline is to help ensure that all the pertinent research is included in your paper.
Main Parts of a Research Essay Outline
Title/Cover Page
Your opening section includes the significant details of your research. The ideal length for your title is 60 characters. Some of the things it consists of are:
Title of the research or study
Your full name
Name of professor
Co-researchers
Date of submission
Abstract
An integral element of a research paper is the abstract or the summary of a paper. In this paper section, you should include the primary findings, their significance, and a brief conclusion.
The ideal length for the abstract is around 150–250 words, according to the American Psychological Association (APA). But this can vary depending on the target journal's guidelines.
Introduction
The introduction of your paper needs to explain the chosen problem and its significance. It usually contains the thesis statement and explanation of the topic (some major points and general information). This should also have an explanation of the core terms that are relevant to your study.
Methodology
In the methodology, list the tools, equipment, and techniques used to carry out your study. Investigators should be able to replicate the investigation step-by-step by referring to this section.
Results & Discussion (R&D)
Research papers most commonly combine results and discussion in one huge section. You can start this section by sharing the findings of your study. Provide a brief description of the main components of the data, like figures and statistical examinations, to interpret the significance of the results.
Conclusion
The conclusion of your paper needs to include the following:
Summary of the results
A paraphrased thesis statement
Significance of the research paper
Methods to implement the findings
References
Create a complete list of references using your research paper format. To speed things up, you can write the source's details on a separate piece of paper each time you cite something.
Research Essay Outline Guide
1. Research Title.
2. Abstract
3. Introduction
A. Background Information i. Supportive evidence ii. Existing literature studies.
B. Thesis Statement i. Link literature with hypothesis ii. Supportive evidence iii. Explain the knowledge gap and how your research will help fill the gap 4. Body
A. Methods i. Mention materials used and protocols implemented in the research ii. Supportive evidence
B. Results i. Tables and figures that represent the results ii. Mention appropriate descriptive statistics.
C. Discussion i. Support the research with context ii. Support the research hypothesis iii. Compare the results of your research with other investigations in the same field.
D. Conclusion i. Support the discussion and research investigation ii. Support with literature studies.
E. Acknowledgements i. Identify and thank the contributors.
F. Declaration of Competing Interests.
5. References
Tips for Writing a Research Paper Outline
Be Consistent
It's best to write every section of your paper using a similar tone. You can state the topic or write short sentences for each heading, but do not do both.
Organize Information
In a research paper, higher-level headings are more generalized, and the supporting levels become more specific. Make sure to organize your information and sections properly using headings.
Build Support
Each main idea should have two or more supporting ideas. If your research does not provide supporting information for the main idea, you'll have to perform further research or revise the outline.
Difference Between MLA and APA Research Paper Format
Modern Language Association (MLA) and American Psychological Association (APA) are some of the most commonly used research paper formats.
The main difference between the two is their referencing style and cover page. You may want to use a method specific to your research field. MLA formatting is usually required for areas in humanities, whereas APA formatting is used for scientific research.
Final Thoughts
Research paper outlines make creating a paper easier by providing an outline for you to follow or base your essay on. Ensure that your paper is written within the requirements set by your professor. You can also refer to this research essay outline guide to help you get started.
Explore All
Essay Outline Tool Articles