Poems are pieces of art that require a lot of analysis to fully comprehend what they mean and what they want to achieve. They have unique messages laced with imagery and creative text that serve a deeper meaning. And if you're going to create an effective analysis, you'll need to know what the structure of a poem analysis essay is first.
This article will guide you through the steps of structuring your essay. We'll also discuss what you need to include in each essay section and what you need to analyze in a poem.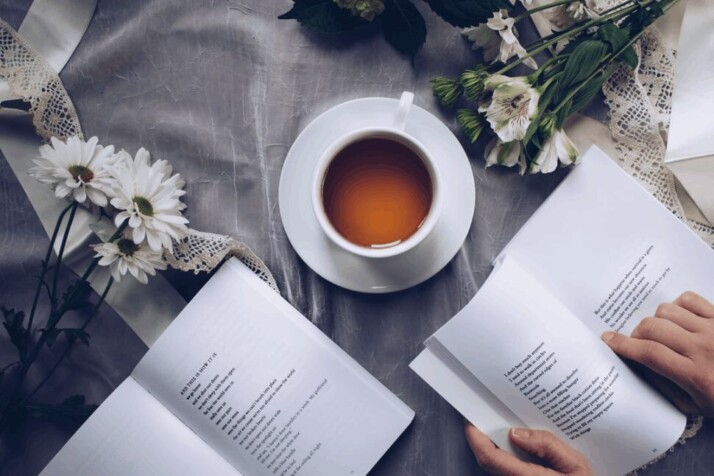 What Is Poetry Analysis?
A poetry analysis is an in-depth study of a piece of poetry. It aims to convey the poem's meaning and intent by analyzing its structure, style, and language. This will help you understand the central meaning of the text, especially from a literary, historical or cultural perspective.
These essays aim to provide an intimate understanding of the poem that will help the reader gain an appreciation of it.
Elements to Analyze in a Poem
Poets convey complex meanings and feelings creatively and briefly. To understand the multiple meanings the poet wants to convey, you should examine all words and phrases in the lines from different perspectives.
Here are a few elements of a poem that you can look into:
Context: Context refers to the place, time, and even the country where the poem has been composed or published. This can reveal much about where the author draws their identity and writing style from.
Style or genre: There are several poem styles and genres like odes, sonnets, haiku, and so on. By getting to know the style or genre of the poem, you can better understand its overall theme.
Title: The title may be a brief text, but it can reveal much about the poem and its significance.
Themes: A poem can take on many themes. A theme is the main idea or the overarching message of the poem. Some examples include love, death, religion, nature, and so on.
Poet's tone: Figure out the poet's tone of writing by looking at their choice of words and the overall attitude of their poem. It can be humorous, satiric, playful, somber, and so on.
Verification: Poets not only play with their words, but they can also get creative with their work's rhyme scheme and meter. By looking at the versification of a poem, you can sometimes quickly determine its writing style.
Rhythm: Rhythm refers to how the poet delivers the text. It can be conversational, confessional, meander, and so on.
Literary devices: Mention any literary devices used in the poem you're analyzing. They can use a metaphor, personification, synecdoche, analogies, symbolism, and many more.
Step to Write the Structure of a Poem Analysis Essay
Every essay structure is divided into three main parts the Introduction, Body, and Conclusion. A poem analysis essay is no exception.
Here's a look at the structure of a poem analysis essay and what each section should contain.
Introduction
Poetry analysis essays must include the title and author of the poem in their introduction. Think of it as introducing the reader to the work you'll be reviewing. You can also use other information, such as its printing date or interesting facts or trivia about the author.
It's essential to keep your introduction catchy and brief. It should contain the main points presented by the poem and a bit of background information. There should also be a thesis statement stating your opinion or insight about the poem.
Body Of Text
This section should be focused on the bulk of the ideas and comparisons. Try to relate each paragraph to one point or feature you want to compare. Make sure the comparison is coherent and specific.
For example, when stating your ideas about what literary devices were used in the piece, do not generalize them. Try to mention which specific literary devices were used. Also, make sure to use transition words and phrases to keep the paragraphs flowing smoothly to make them easier to read.
Conclusion
It's vital to finish your essay with a set-out conclusion. Start by rephrasing your thesis statement. Write down the most crucial evidence to support your thesis. This allows you to draw your opinions, take a step back, and ponder what it all means with a single key idea.
Lastly, try to leave the reader with something memorable to take away. It can be a thought-provoking sentence or question about the poem they can think about later.
How to Write a Poem Analysis Essay?
Writing a poem analysis essay doesn't need to be complicated. Here are some quick tips that can help you out.
Choose a suitable poem: Choose a poem that interests you. The more familiar and interesting the topic is to you, the easier it will be to write about it.
Read it thoroughly: The first step to analyzing a poem is to read it multiple times, preferably out loud.
Collect all the details you need: Writing a compelling essay takes time to study its structure, contents, main ideas, and other background details. Try to collect all the relevant information that you can.
Explore hidden meanings: Remember to look beyond the words when analyzing a poem. Focus on exploring broader, hidden ideas the author wants to share through their piece.
Outline: Analyze the poem and make an outline that you'll follow through your work.
Proofread and edit: When you're done writing, make sure to revise and polish it carefully before submission. Look for grammatical, spelling, or format errors, so you can immediately correct them.
Conclusion
Making a poem analysis essay requires careful studying and explanation, so the readers can fully comprehend the meaning behind the poem.
Remember to provide a detailed analysis of the poem's subject matter, the author's views, and their relationship with the poem. Touch on the personal revelation you gained from analyzing the poem and interpret how the work holds value for the reader.
Explore All
Essay Outline Tool Articles