You want to use the T.E.E.L essay writing structure to write main body paragraphs effectively. The TEEL Structure is a well-known and influential format for paragraphs.
Most students need help understanding the TEEL structure, hence the need for this article. This article will provide you with the most comprehensive and helpful advice regarding the TEEL structure.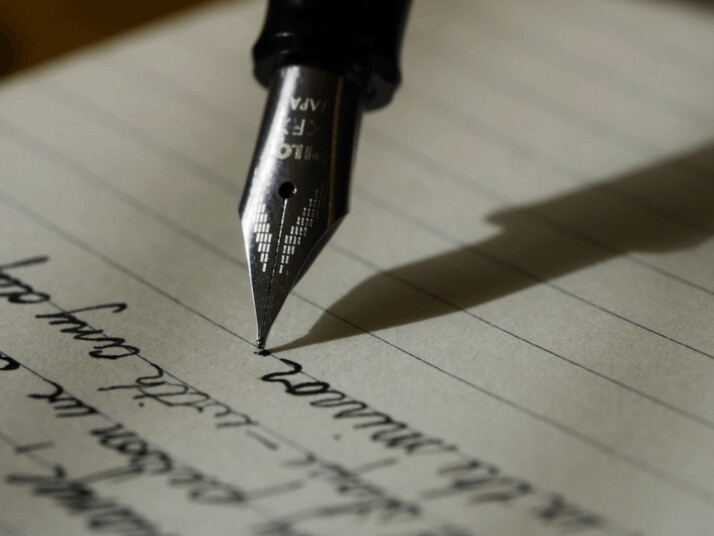 What Is TEEL Essay Writing?
Topic sentence, explanation, evidence, and link together form TEEL abbreviation. It's a method of organizing the main body of an essay, otherwise known as paragraphs.
The organizational principles of TEEL provide a framework for paragraphs that aid in shaping the essay and raising its overall quality.
TEEL writing stipulates that paragraphs should have a logical progression of ideas. They usually start with an introduction to the issue at hand and end with supporting evidence for the claims made in the paragraph.
It also emphasizes that the paragraph's concluding remarks should serve as a bridge between the preceding phrases and provide a clear resolution to issues.
T.E.E.L Essay Writing Structure: Definition & Details of Components
Paragraph writing in school often requires students to use TEEL, which is why it's essential to learn this method. In this article, we define each component of the TEEL Structure in detail:
1. Topic Sentence
A topic sentence is the first sentence of the assignment's main body. It prepares the reader for the information that follows. The topic sentence of each paragraph should include a reference to one or more of the paragraph's supporting details.
2. Explanation
"Explanation" means a more detailed explanation of the primary sentence using solid and verifiable claims, contentions, and supporting details. You should provide supporting thoughts, data, and other views for a more in-depth explanation.
3. Evidence
In addition to the above, your claims and assertions should be backed up with verifiable evidence. Paragraphs tend to work better when the writer uses supporting evidence to support their claims.
4. Link
As with the other significant components of the TEEL Structure, the link plays a crucial role. The link ties together the paragraph's main ideas and relates them to the overarching theme of the assignment.
For example, you can add a second link back to the beginning of the paragraph.
The link sums up the main points you made in the body of your paper. It includes your explanation and the supporting evidence briefly and understandably.
This section also firmly establishes the topic's significance throughout the essay's overarching theme or central idea.
How to Create a Strong Essay Using the TEEL Format
If you're looking for a way to improve your writing skills, the TEEL Structure is one option. The best TEEL structure may be written by following these guidelines.
1. Mastering the TEEL Framework
You need to use the TEEL structure to produce excellent literature.
That means you must get all your TEEL questions and concerns sorted out first. Understanding the TEEL Structure's purpose and significance is crucial to compose one effectively.
Consider these important details:
Is the topic fundamental?
What should each paragraph focus on?
Which argument from this paragraph do you wish to recall?
In what ways would you like to clarify such claims for the audience?
Is the evidence you're using to back up your claims strong enough, and can it be relied upon?
2. Formal Language
Remember to avoid slang and other informal expressions when writing your work in a formal style. Without a shadow of a doubt, the TEEL format is most frequently used for official and academic writing projects.
As a result, you must write and outline the TEEL structure in your work using only formal language. The more formal the language, the more impressive and convincing the writing.
3. Never Exaggerate or Make False Claims
Write from a third-person objective perspective and use formal language if you want your assignment to have a strong TEEL structure paragraph.
You should compose your TEEL Structure from the perspective of an impartial observer. Paragraphs written in the first or second person unintentionally undermine the reader's trust in the reality of what they've read.
4. Format Checks
Check the format once more before submitting your TEEL Structure if you've finished it before the deadline. If you've been tasked with producing an academic paper, the quality of your presentation will determine how well you do on the assignment.
Therefore, it is essential to check whether or not the task is organized following the regulations.
Double-check that you have used only credible sources in your essay. In addition, make sure always properly to cite your sources to avoid accusations of plagiarism.
5. Proofread Your Work
After completing your entire TEEL Structure, it is acceptable to spend some time checking for typos and making necessary changes to the paragraph.
Every grammar, spelling, and punctuation mistake in your writing will readily appear as you proofread. If you find an error or a misunderstanding, fix it immediately.
If you modify and revise your paragraph, you can write an engaging, informative, exceptional, and error-free assignment.
Conclusion
T.E.E.L essay writing structures help you organize your thoughts and present your issue professionally. Keep these tips and tricks in mind when writing your next T.E.E.L essay.
Explore All
Essay Outline Tool Articles