A standard university essay structure example is a three-part outline with a topic sentence and supporting body paragraphs that explain the theme.
Essays are typically shorter than other academic work and use the author's perspective and evidence to make a case.
An essay gives students a chance to show off their skills and knowledge. It also pushes writers to think critically and formulate their unique messages. This article teaches how to structure university essays with examples.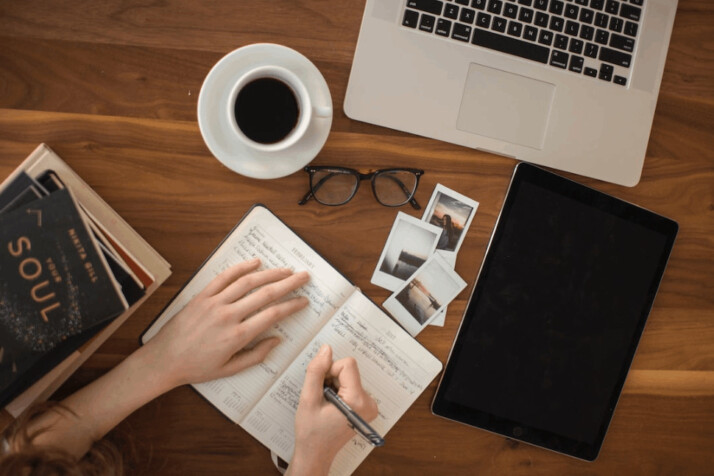 What Is an Essay Structure?
An academic essay is a specific type of paper required of high school, undergraduate, and graduate students.
An essay structure is a way an essay is organized with its three main parts: the introduction, body, and conclusion. The main aim of this structure is to make it clear how the essay's main point will be.
For example, an essay might follow the format of an expository essay. An expository essay begins with the following:
An introduction to the issue
Explains the thesis of the whole essay
Then refers back to the introduction to support their claims.
Characteristics of an Essay Structure
An essay doesn't just have a structure; it also has some essential characteristics you should note.
1. Briefness
Essays are often short, falling somewhere between 200 and 500 words. For such a brief piece of writing, the ideal essay topic should be specific enough to allow adequate room for development. However, it must not be so narrow that it fails to cover all the necessary ground.
2. Clear Flow of Presentation
Text that is well-organized and follows standard academic paper format. This is true even though essays are often viewed as the least formal form of writing.
Every academic essay needs to make a solid argument, and that argument needs to be presented clearly and concisely (i.e., thesis statement).
3. Evidence and Examples
Unlike other forms of writing, essays frequently give the impression that their authors have a vested interest in the issues they address.
Although essays may express the author's opinions and thoughts, they should also provide evidence and examples to support their claims.
Learning to write well for an academic audience early on will help you in your future endeavors. Academic essay writers typically have strong verbal and written communication skills and self-assurance.
University Essay Structure Example for Primary Forms of Essay
Four primary forms of essays are used in academic writing, each with its purpose (though several essay types share similar frameworks). Accordingly, there are four primary academic papers: narrative, descriptive, explanatory, and persuasive.
College courses typically feature expository and persuasive writing because of their more objective and scientific tone. Writing a descriptive or narrative essay requires more imagination and insight than other types of essays. Let's examine the various academic essay definitions and their categories.
1. Narrative Writing
Narrative writing tends to be naturalistic in structure. To succeed in this genre, the writer must be able to spin a fascinating tale out of any topic.
Students will need to show off their creative sides in this essay style. That's why it requires a lot of adverbs and verbs of force. Including them in an essay will help the writer construct a vivid picture of the story and increase the reader's understanding.
There is more to this essay style than just delivering a good story, which is the apparent goal. A compelling storyteller will also include "written between the lines" commentary.
That is to say, the point of the writing should be made crystal obvious. The reader's curiosity will be piqued by a hidden message between the lines, prompting him or her to read the entire document.
An example of narrative writing would be "My life as a club stripper."
2. Descriptive Essay
In a descriptive essay, the writer zeroes in on one particular topic to describe to the reader. The writer must exercise subjectivity and originality, just as they would while crafting a tale.
The writer of a descriptive essay is expected to evoke a mental image in the readers' minds. Careful word choice is another important aspect of producing a winning descriptive essay. An effective research paper uses rhetorical strategies to make the reader feel a connection to the topic at hand.
In the end, the article must provide a straightforward explanation of the topic. When the reader has a firm grasp of the topic after finishing the essay, you know you've described it well.
An example of a descriptive essay would be "The robbery attack at the market square."
3. Expository Essay
In an expository essay, specific points are made through diction. Like other academic writing, an expository essay sheds light on a topic by providing readers with concrete examples and supporting evidence.
In this kind of writing, the author must provide evidence for every claim made in the article. Your expository paper is not the place to share your thoughts and feelings about the topic.
Analysis in a high-quality report needs to be based on relevant, current research. The author's main objective is to teach and inform readers with straightforward reasoning and solid evidence.
An example of an expository essay could be, "How to deal with a disobedient child."
4. Argumentative Essay
Argumentative essays are organized by supporting arguments with evidence and providing counterarguments.
To write a persuasive paper, you must think like a salesman (or saleswoman). You can propose a concept, a project, or an opinion to your reader and attempt to convince them of its merits (s).
The rationale behind the facts you present must be impenetrable to persuade your audience of what you are saying.
Avoid sounding aggressive by customizing your arguments and cloaking your sales pitch in well-constructed language. Whatever you're trying to argue, you can defend it using logic, emotion, or a combination of the two.
An example of argumentative essay could be "Students who study abroad do better in life."
Wrapping Up
There are different university essay structure example for each essay type. Ensure you know what essay you are writing and what essay structure will work best for it.
These essay structures are simple, easy to follow, and a good starting point for your essay writing.
Explore All
Essay Outline Tool Articles