We've all heard it before. It's almost ad nauseam to hear that every business needs a social media presence to become and remain competitive in the Digital Age. Free, unpromoted content won't cut it in a world of frequent Facebook algorithm changes. It's why many businesses have started boosting posts on Facebook.
This article will explain a Facebook post, why it's essential, and how it differs from a Facebook ad. It also includes a short on the steps for boosting a Facebook post. Let's begin.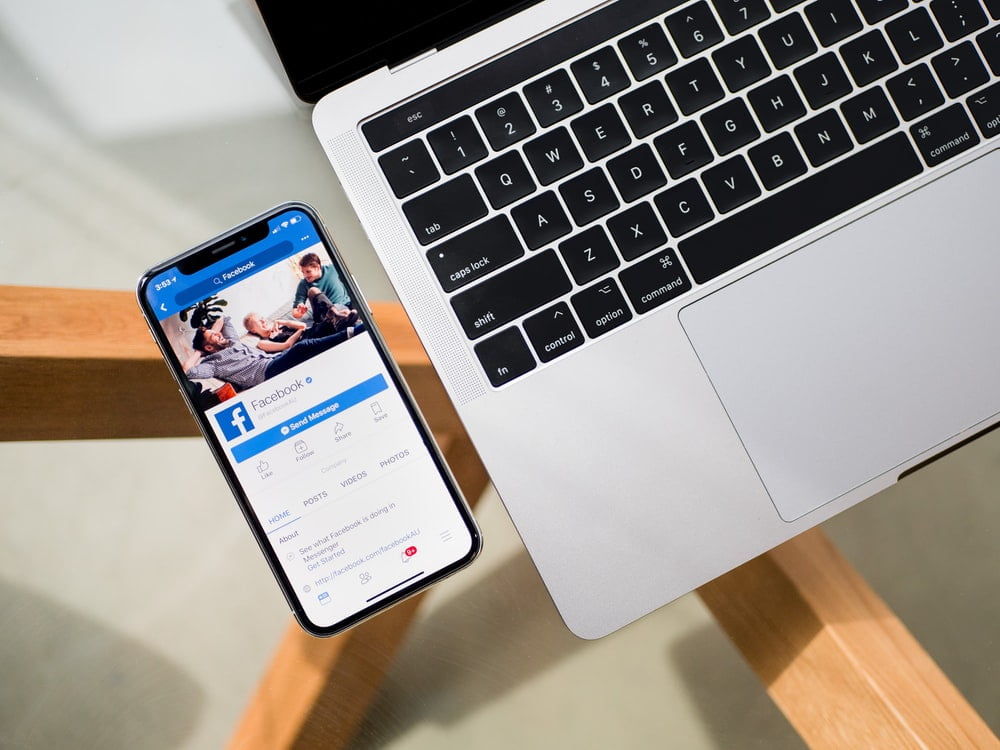 What is a Boosted Facebook Post?
A boosted post is a post page owners set to increase the reach of their posts on Facebook. Page owners pay Facebook to promote their content to a target audience. 
This is the simplest way to advertise on Facebook and is a great way to ensure your posts appear on your consumers' newsfeeds. The more money you spend to boost a post, the more people will see your post and react to it. 
Boosted Posts vs. Facebook Ads
Boosted posts differ from Facebook ads regarding customization, creation, and targeting. With an ad, Facebook targets your specific audience, while boosted posts are open to all users in your Facebook feed.
On the one hand, Facebook ads come with many customization options such as video, images, and text. On the other hand, boosted posts are limited to using the content already present in the post you want to promote. 
Finally, marketers use the ad manager to create Facebook ads. Boosting a post doesn't require any proprietary Facebook tools. 
In short, you can think of boosted posts as a simplified, limited version of a Facebook ad. Marketers can tailor Facebook ads can to meet marketing objectives such as awareness, engagement, and conversion.
Boosted Facebook posts only increase engagement.
The Importance of Boosted Facebook Posts.
Facebook boosted posts are a quick and easy way to reach your target audience. They also help your posts perform better, which, in turn, improves brand awareness and user engagement.
They are a quick solution for small businesses to take advantage of Facebook's audience and reach. Facebook Boosted Posts are also very popular with organizations that want to promote their products and services.
How to Start Boosting Posts on Facebook
To start boosting your Facebook posts, follow these simple steps.
Switch to your Facebook Page.
Pick a post you want to boost. You can also promote jobs, events, and video posts.
Click on boost post.
Select a goal for your boosted post. You can also let Facebook choose the most relevant goal based on your page settings.
Fill in the details such as audience, budget, duration, and payment method.
When you're finished, click on boost post now.
The Bottom Line
Boosting Facebook posts is a quick way to improve brand awareness and increase audience engagement. It's a fast and simple solution to make your content more visible to others.
Boosted posts are ideal for small businesses that need to generate traffic and encourage engagement but don't have a big marketing budget.
Frequently asked questions
Does boosting a post actually work?
You could increase video views, link clicks to a website, post engagement, or reach/impressions depending on the goal of your boosted post. Advertising with boosted content is an excellent way to increase brand awareness with a smaller budget than you will with tagging ads.
Is it better to run an ad or boost a post?
If your ultimate goal is to promote brand awareness, then you might consider boosting a post. Ads may be a better way to drive traffic to your website or target a wider audience on Facebook than brand awareness, visibility, or brand awareness.
What posts can be boosted on Facebook?
Visits to a website or engagement are two major ways to boost a post: reactions, comments, and shares. Target your Page's previous friends with Facebook Targets. Targeting all your existing fans and friends.
Why is my boosted post not reaching anyone?
If you see zero people reached, your boosted post will not be shown. It is especially common for your ad to remain in the approval queue, especially if this is your first boosted post. It is possible to duplicate your advertisement and start over in some cases.
How can I increase my followers on Facebook free?
#1 Like4like
#2 KingdomLikes
#3 Wefbee
#4 Facebook Social Toolkit
#5 GiveMeFollowers
Is it better to boost on Facebook or Instagram?
Your advertising goals should also influence your choice of platform. For written content, Facebook is the best way to gain website clicks or views/engagement. Instagram is a great place to promote brand awareness using visuals.
What is the best time to boost a post on Facebook?
Take into account the time of day when you are posting on Facebook. According to a Buffer study, the best time to post to Facebook is between 1pm and 3pm on weekdays and Saturdays.
How can I boost my post on Facebook 2022?
Does boosting a post on Facebook really work?
Facebook has more than ten campaign objectives that align to business goals, such as, increase sales, leads, and brand awareness. The Boost is designed to increase engagement, but does not have any correlation with growing sales or brand awareness.
What happens when I boost a post?
When you Boost a post on Facebook, it is delivered to news feeds of users that align with your targeting. Clicking on the little blue "Boost" button next to a post on your Facebook business Page is easy, and it will see your content reach more people than it would have done organically.
What's the difference between Facebook ads and boosting a post?
Even though these two sometimes get mixed up, the difference is clear. It's simple to boost your Facebook post. However, making a Facebook ad requires a lot of thought.
What's the difference between a boosted post and an ad?
The difference between boosted posts and Facebook ads is that they don't use Ads Manager and don's have all the same customization features. A post will show up in your audience's Facebook Feed when you boost it. If you wish, you can also ad placement for your boosted post on Instagram.
How much does it cost to boost FB posts?
Facebook boosted post cost. Spending more, your business will reach more people.
How do you know if a post is boosted?
You can find your Facebook Page here.
View Tools are located near the top of your Page.
The Ad Center is under the section Grow your audience.
Select Manage
Find your advertisement and tap it. On the first try, you may have to tap See All.
View the Results from this ad.
View detailed results
How long should you run Facebook ads?
Is it necessary to run your Facebook ad for three to five days before you do any testing to see how it's truly performing or make any changes? You will be able to view your ads during the time zone in which they are being served.