Everyone wants to increase the number of people visiting social media pages. Stories enable your friends or followers to get a glimpse into your life and connect with you on a deeper level.
You can pique the interest of your audience and get them to watch your content by incorporating music into your stories. Lyrics are an option that you can enable and add music from your song library or music apps.
Have you ever considered including some music in your Facebook posts? This article will demonstrate how to add music to a Facebook post from your phone, tablet or desktop computer.
We'll also demonstrate how to upload a picture that plays music to your timeline by choosing the "Music" link when posting. So if you want to find out the easiest way to add music to your Facebook posts, stay tuned!
Can I Add Music to My Facebook Posts?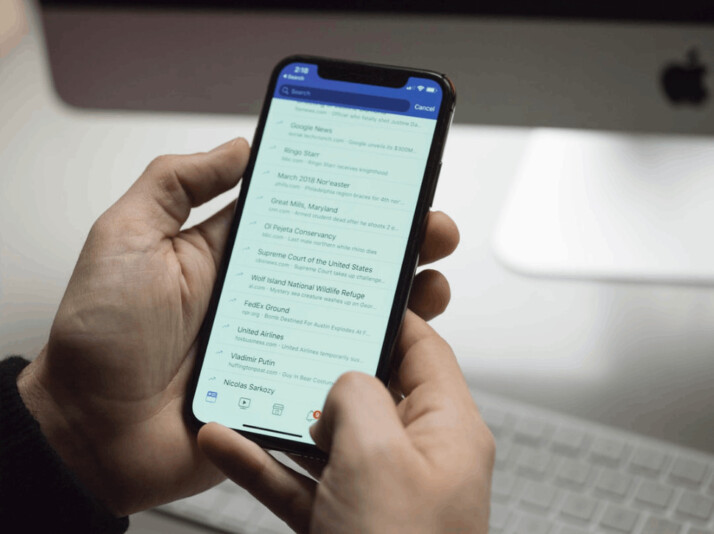 Facebook and other social media platforms are looking to create music-enriched content as short musical videos become popular.
Facebook added Reels to allow users to watch and make brief, exciting videos on both platforms, following Instagram's lead.
Users can also include music in their Facebook posts!
Although Facebook launched this feature before Reels, some users are unaware of it.
Anyone can create an exciting and entertaining post on Facebook by adding music to their photos. This is a lot better than filming themselves dancing and editing their videos.
Similar to how they do it when making Instagram stories, users only need to tap on the music icon and select a song. We'll show you exactly how to add music to a Facebook post.
How To Add Music To a Facebook Post?
Now we are going to go through the process step by step to help you out as best as we can.
First things first, you have to open the Facebook app on the mobile device of your choice, be it Android or iOS.
On the main page, there is an option that reads "add story." Look at your news feed if you can't find it!
Tap the option that says music. This tile with a musical note will be visible at the top of your screen. You may need to shift the tiles marked "Aa" to the right.
To choose a song, tap on it. Click on the play icon to the right to hear music before deciding. Choose a piece with the "Lyrics" label to display the lyrics. The song will begin to play to demonstrate how your story will unfold.
Move the slider to the left or right to hear a different section of the song. You can tap the star-decorated sections of the song to select them; these are the parts that are most frequently played. A song's maximum usable length is 15 seconds.
To choose a display option, tap the screen. The following icons represent various format and layout options, using the song's album cover and the artists' names. "Aa" will display lyrics. Alter the font color by tapping the color wheel at the top of your screen.
Choose a colored background or one of your gallery photos using the drawer at the bottom of your screen. When finished, click the X to hide the background selection.
And, that's all there's to it! You have successfully created a story with a music on Facebook!
Final Words
If you are a fan of music, adding music to your posts can make sharing your love of a song easier. With this Facebook tip, you can create a vibe that best represents you and your personal style. Just make sure to choose the right track and don't be afraid to do some experimenting.
If you liked this article, make sure you share it with other people who were having similar issues.
Explore All
Facebook Marketing Articles