Can you create a poll on Facebook from your desktop or mobile device? You definitely can! The process is pretty simple once we walk you through the right steps to get it done in minutes.
Facebook's polls are fun and informative to help you unravel issues of your audience, settle a debate, make plans with friends, and much more. This is great for understanding what your customers want next and analyzing their sentiments toward your brand.
What Is a Facebook Poll?
A Facebook Poll is an interactive poll that allows the Facebook community to vote on a question or issue. A poll is essentially a list of questions and corresponding answers. It lets Facebook users answer some basic questions and get insights into how they feel.
A poll is not a results-based survey but a more straightforward way to collect feedback. It's worth noting that the poll is only shared with that person's Facebook friends, but individuals can view it.
Can You Create a Poll on Facebook?
Yes, you're in luck! Facebook lets you create polls on your own Facebook page, provided you follow a few basic steps. This is a fantastic way to collect feedback from your users. A poll can also be a funny and eye-opening way to gauge people's opinions and provide you with actionable insights. As a result, you can make more strategic business decisions.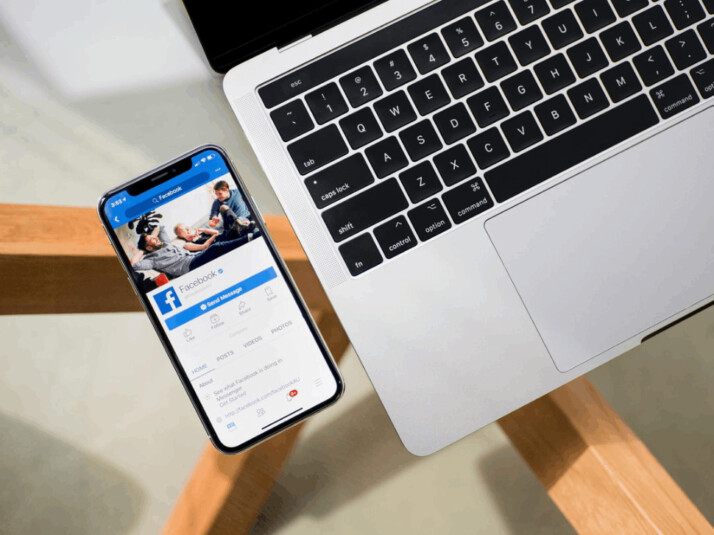 Create a Facebook Poll on a Desktop Computer
Follow the steps below to create a Facebook Poll from your Desktop:
Go to your news feed after logging into your account.
From the left-hand column, select "Groups."
You can select the group you want to poll or click "+Create Group" to create a new group.
Click "Poll" below the text box that says "Write something…"
Write your text and fill in the spaces below with the different options.
Click "Poll Options to let users add additional choices or vote on multiple options.
Click on the "Post" button to launch your poll.
Create a Facebook Poll on the Mobile App
Follow the steps below to create a Facebook Poll from your Mobile App:
Open your Facebook app and tap on the 3-lined hamburger icon in the top right corner.
Locate the option Groups and tap on it.
Choose the group where you wish to poll from the list of groups at the top of the screen.
Tap the "Poll" option below the "Write something.." text box.
Write your question, add poll options, and click on "Publish" at the top right-hand corner of the screen.
Conclusion
Creating a Facebook poll is an incredibly easy and straightforward process, as long as you follow these certain steps. The polls are published in the newsfeed, and every user will have the ability to participate.
The best way to start a Facebook poll is by considering what your audience would be interested in. Create a poll on your business page to get more engagement on your post now.
Explore All
Facebook Marketing Articles