Are you considering changing your Facebook name? The comprehensive step-by-step instruction is provided here.
One of the most well-known social media sites is Facebook. There are billions of users connected to it globally. By joining Facebook, you can connect with friends and family who live anywhere in the world by sharing your memories on your profile.
Both the Android and iOS applications for Facebook let you change your username. Follow these instructions to change the name on your Facebook profile if you are unhappy with it or want to improve it.
So, if you are looking up how to change profile name on Facebook, you are in the right place!
The Facebook Guidelines for Names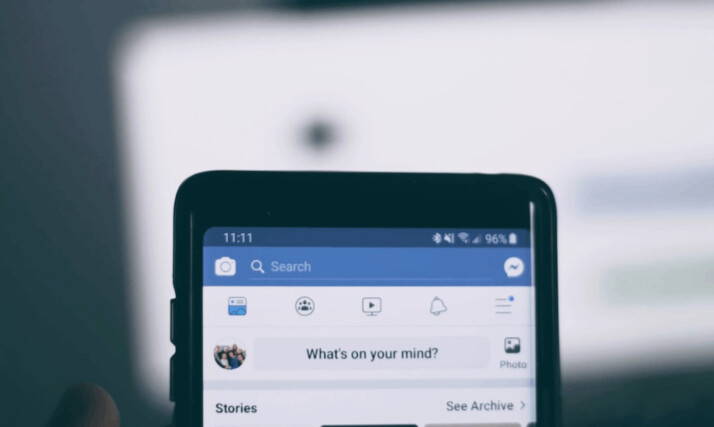 You must be aware of which names Facebook accepts and which it rejects. Facebook uses a naming standard for things like this.
Let's find out what information you need before changing your Facebook name.
After changing your name on Facebook, you are unable to do so again for 60 days.
Your name cannot include punctuation, symbols, digits, special capitalization, or repeated letters.
You are not allowed to use derogatory or pornographic terms in your name.
You cannot add any title related to your profession or religion to your name.
The name you choose cannot contain symbols from multiple alphabets.
You cannot substitute other words or phrases for your name.
The most important thing to know, is that once you enter a new name for your account, you can't revert it. Knowing these things, if you still want to change your Facebook profile name, follow the steps below.
How to Change Profile Name on Facebook?
Once you understand the limitations of changing your profile name on Facebook, the actual process of doing so is relatively simple.
It differs according to the platform you are using, though. So let's take a look at how you can change profile name on Facebook on desktop.
Changing Profile Name on Facebook on Desktop
First, head over to your Facebook account.
Then, you have to click on your profile photo.
Then select Settings under Settings & Privacy.
After entering a new name, click Review Change.
A save change button will appear after you enter your Facebook password.
Editing your name is as easy as that! Don't forget the fact that you can also change other personal information on Facebook by opening the same section as well.
The next time you open your Facebook page, you can check that your profile name has changed successfully.
Change or Edit Your Facebook Account Name on Mobile Devices
Tap to open the Facebook app on your Android or iPhone.
On an iPhone or Android device, tap the Menu icon in the screen's bottom or top right corner, respectively.
Scroll through the list—tap Settings, followed by Settings & Privacy.
Tap the option that says Personal and Account Information.
Tap Save Changes after entering your Facebook password.
You can also enter a nickname that appears on your account page rather than changing your Facebook name.
Name yourself, select a Name Type, and then tap Save.
Conclusion
We hope our article on Facebook name change was able to help you out. There are a number of methods to change your account name on Facebook, and all of them are very simple to do.
If you have any questions about changing or editing your name through the Facebook app or desktop browser, do let us know!
Explore All
Facebook Marketing Articles