Content marketing continues to drive incredible ROI for businesses. However, you need creative thinking to develop original and compelling content to achieve success. Facebook Ad copies are no exception — they require effort and a little "outside-the-box" thinking. A creative Facebook Ad stands out and persuades the viewer to take action, whether to make a purchase or click through to a website.
The following creative Facebook Ad examples will inspire you to create a compelling Facebook Ad. This will ensure your content marketing campaign has the right impact and results you expect.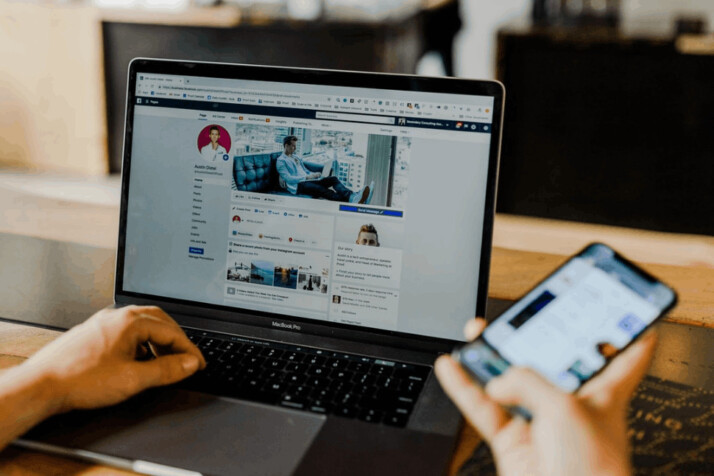 Creative Facebook Ads That Work and Why
Here are some creative Facebook Ads examples and why they worked.
1. Nom Nom
Nom Nom is a dog food delivery service. It incorporates a specific and short testimonial, "My Dog Loves This Stuff," in its Ad. The text accompanying the graphic image of the Ad might seem boring to the viewer. But with the creative and concise words on the visual, the viewer is hooked and will want to read the entire terms written.
Key takeaways
Take conversational and catchy snippets from reviews and use them for quick and convincing ad copy.
Use essential details in your primary text, but ensure that your visual image hooks the viewer and interest them to read more.
Include promotions and deals in your ad description.
2. Slack
Slack's Facebook Ad displayed a picture of a woman with a rainbow and unicorn. The Ad says, "What it feels like to sit in 25% fewer meetings." The headline reads Slack: Make Work Better, followed by a description of what it provides: Slack brings all your communication together in one place.
Slack's Ad is relatable with the acknowledgment that nobody likes pointless meetings. The CTA "Learn More" is perfect for the Ad; asking users to sign up based on the information provided might not be the best. Slack's Ad shows how a work-focused communication tool can be advertised well on social media. It also displays how even the most suitable product can be made to look more "fun."
Key takeaways
3. Tentsile
In Tentsile's Facebook Ad, its offer isn't its product; it's about its findings after testing its product against those of imitating competitors.
The primary text reads: We tested FAKE Tentsile products, so you don't have to! A compelling headline of "See What We Discovered " follows the primary text. This Ad copy is compelling enough to make the viewer click through and see what Tentsile found.
Key takeaways
Don't just talk about how you stand apart from competitors; prove it with empirical evidence.
Incorporate related emojis. The 'gasp faceemoji' Tentsile used makes the result of their search seem unbelievable or shocking. It even makes the headline irresistible, and the viewer will be compelled to click.
Be on the lookout for imitators if you have an original product, and see how you can use similar approaches.
4. 360Learning
360Learning's Facebook ad creates urgency and demand. The ad creative contains a bold statement saying: 'Netflix for Learning Doesn't Work.' Followed by a description stating, "Netflix-style binge-learning won't solve the current learning crisis." An arrow points to the CTA button in the ad creative, which invites the viewer to download an e-book on the topic. It reads, "GET THE EBOOK."
Key takeaways
Make your Facebook ads stand out with a bold claim. Viewers will want to see what you've got to back your claim.
Add a Call to action button in the ad creative.
Use hand-drawn arrows and illustrations to guide your audience to the action you want them to take.
5. Athos
Athos is a smart fitness apparel brand with products that provide athletes with muscle activity-based feedback. Athos's Facebook Ad is a visual that explains the product. You get enough of a sense of what's being offered from the visual image alone. There's a 'Learn More' button below that viewers can click to get enough information about the product.
Key takeaways
Create an Ad that tells the average user what your product or service does without any accompanying explanatory copy.
Consider investing in professional product/studio photos if you're in a lifestyle business.
To Wrap Up
Facebook ads have proven to be effective. However, you need a creative ad that is relevant to your product and adequately conveys your message. Your ad must also be engaging and not too salesy if you want it to have an impact.
While it is important to plan these factors up front, you could also test different ads to see which is more successful. The creative Facebook Ad examples in this article will inspire you to craft a successful ad.
Explore All
Facebook Marketing Articles