Facebook's advertising system is the most advanced of all social media platforms. This is reasonable. Most users of any social media are on Facebook, by far. As such, they have invested a lot of time, money, and resources into developing a powerful yet user-friendly advertising system for their business clients.
However, if you decide to run ads there, there will be more competition on Facebook than on smaller, more specialized networks. This means that you must differentiate your ads from those of your rivals.
To do it right, you must adhere to Facebook's requirements and design your ads in accordance with the ideal sizes. That's why we decided to dedicate this post to the intricacies and dimensions of Facebook ads so that you can use them effectively.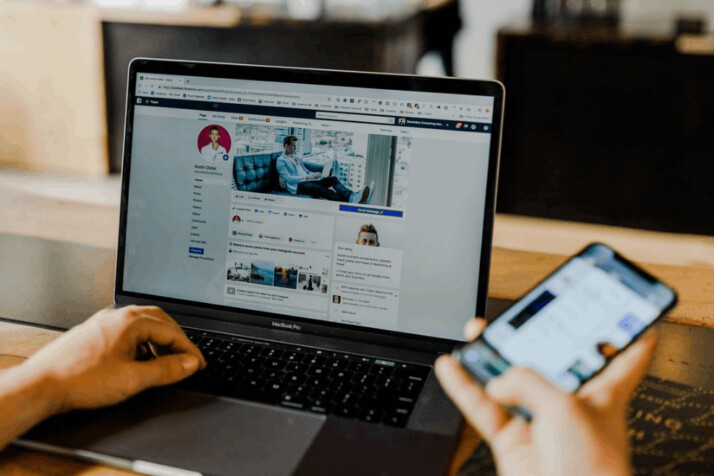 What Are Facebook Ads?
There are many different ways to advertise on Facebook. In this article, we've discussed the majority of them in detail and listed their dimensions and features.
Using Facebook's paid advertisements is a recognized method of "cheating" the system. In many places, Facebook prioritizes your paid ads over the site's regular organic posts.
Facebook ads operate by launching an online advertising campaign aimed at the desired audience. The first step is deciding on a goal for your advertising campaign.
This has an impact on the choices Facebook offers you. The crucial next step is choosing your target market. Facebook will ask you where you want to place your ads.
Prior to deciding on an advertising format, you establish your budget.
This can be lucrative if you target your audience. To aid in the promotion of your goods, you can also create a Facebook page.
Depending on your niche, Facebook influencers can assist you in marketing on the social network. Facebook Marketplace and a few Facebook groups both let you sell goods.
Why Advertise on Facebook?
The Cambridge Analytica Scandal and Christchurch Terrorism live-streaming may contribute to Facebook's potential decline in popularity. Teenagers might be shunning it because they think it's stuffy and where their parents hang out.
However, this doesn't imply that users are fleeing Facebook in large numbers. The statistics are excellent.
Brands use Facebook for advertising because "free" posts' organic reach has fallen in recent years. Facebook is a successful advertising medium for the majority of businesses.
It enables you to communicate with people who wouldn't see your message. The key to effective Facebook advertising is choosing the right target market.
When using Facebook ads, you must figure out how to present the appropriate marketing materials to the relevant audiences at the correct times.
Dimensions of Facebook Ads
Ad size on Facebook changes according to the type of ad you want to run on the platform. There are different dimensions and file sizes for carousel, right column image ads, Facebook Marketplace ads, and so on. Each of these has a different recommended size and dimension by Facebook, so we are going to show you what's recommended by Facebook.
Why are the dimensions of Facebook ads important? Well, your goal in marketing is to reach as many people, or customers, as possible. These dimensions ensure that your Facebook ads will look perfect on every platform, not only on PC.
Take a look at the specs and sizes (or format, if you will) for each type of Facebook ad.
The Facebook Feed Ad Image Format
The most popular format of ad chosen by business owners. Why? Because of its simplicity. Look at the size and format that Facebook recommends for feed ads:
Resolution of the Image: 1200×628 pixels.
Aspect Ratio of the Image: 16:9 (widescreen) — there are no minimum or maximum values for this.
Minimum Width x Height of the Image: 476×249 pixels — these values are for the minimum.
This optimizes your images to look great on both mobile and PC.
Ads on Right Column
Specific niche of ads, as they only appear for PC users. Mobile users, as you might have expected, don't have any right column available where they can see these ads.
Before creating the right column of Facebook ads, make sure your audience consists of desktop users only. This is difficult to know; you can check your website's statistics to see where users are visiting your side from.
Let's look at the ad size and format for this type of Facebook ad:
Resolution of the Image: 1200 x 628 pixels
Minimum Width x Height of the Image: 254 x 133 pixels.
Aspect Ratio of the Image: Either 16:9 or 9:16
Image Ads for Your Marketplace Listings
The Marketplace serves as a hub for the community's sales of various goods. You can upload images and videos as advertisements. It is an excellent location to draw interested visitors to the website.
Making Facebook ads for the items that you put on Marketplace is a great way to liquidate them in a short amount of time. Let's look at the ad size and another related format for Facebook Marketplace ad listings.
Resolution of the Image: 1200 x 628 pixels
Minimum Width x Height of the Image: 600 x 600 pixels
Aspect Ratio of the Image: 16:9
Minimum Aspect Ratio of the Image: 1.91:1
Facebook Ads for Facebook Stories
Stories are short videos that appear in the user's feed. They aren't fully fledged posts; rather, they are short videos that other users watch once.
The Facebook Stories feature was adapted from the Snapchat Stories feature. Furthermore, the functionality continues to be widely used despite being copied and marginally improved.
Here are the file and video sizes for this format of Facebook ads.
Resolution of the Video: 1200 x 628 pixels
Minimum Width of the Video: 500 pixels
Minimum Height of the Video: Not Applicable
Aspect Ratio of the Video: 16:9
Minimum Aspect Ratio of the Video: 9:16
Maximum Aspect Ratio of the Video: 1.91:1
Image Sizes for Carousel Ads on Facebook
You can use multiple images and videos to tell a story about your brand using Facebook's carousel advertising. It is typically simpler to persuade users to buy with this format.
You can upload both pictures and videos. Such advertisements can be posted in the messenger, Marketplace, instant articles, audience network, and the right column of the feed. Make sure you don't have too much text on your images. Since it's a carousel, you don't need to include all the text in one image.
Facebook Feed Carousel Ads & Right Column Carousel Ads & Marketplace Carousel Ads
Resolution for Images: 1080 x 1080 pixels.
File Size For Images In Total: 30 MB
Recommended Aspect Ratio for Videos & Images: 1:1
Minimum Number of Images or Videos: 2
Maximum Number of Images or Videos: 10
Facebook Video Ads Size & Format
For the past three years, video advertisements have become incredibly common. Therefore, it is not surprising that Facebook feed video advertisements have also steadily increased. You should note that the 10-second time limit on video in-stream ads makes them distinct from the traditional Facebook feed video ads.
Video Resolution: 1280 x 720 pixels
Aspect Ratio for Video: 16:9
Maximum File Size for the Video: 4 GB
Maximum Time Limit for the Video: 240 minutes
Minimum Time Limit for the Video: 1 second
Final Thoughts
Facebook is an incredible medium for small and large businesses to concentrate their marketing efforts. However, you have to know the formatting and file sizes of your videos and images to make the best use of Facebook.
We hope our guide on the dimensions of Facebook ads was able to cover everything an advertiser should know. In any case, if you have any questions, tell us!
Explore All
Facebook Marketing Articles