Do hashtags function on Facebook? Does Facebook allow the use of hashtags? Can you believe that Twitter initially disapproved of the use of hashtags, calling them "too nerdy"?
Since hashtags are so commonplace now, they came very close to missing the mark on that one. They undoubtedly play a role in contemporary culture and, for some people, in daily life.
Everyone enjoys hashtags. And fortunately for us, they're fantastic for branding and supporting the effectiveness of your social media marketing efforts. We know that hashtag usage has been prevalent on Twitter and Instagram for a while.
However, users on Facebook don't appear to have embraced them as quickly. Why are Facebook hashtags so controversial? Do they have a home somewhere?
In today's article, we are going to answer the question do hashtags work on Facebook? If you want to find out the answer to this question, keep on reading!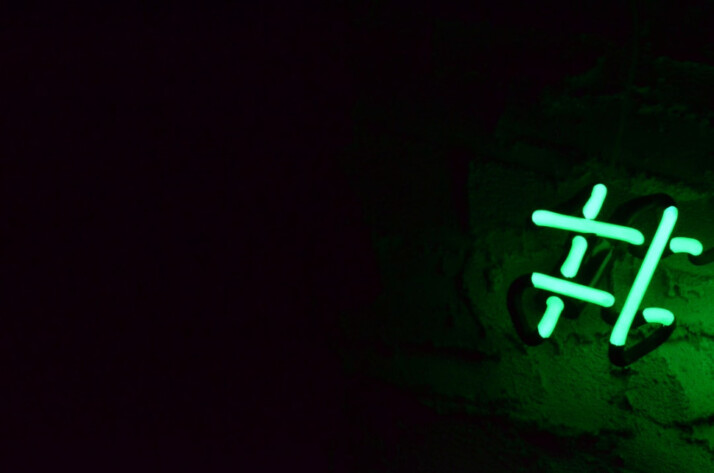 The first time we marked numbers, we used the pound key on your keyboard. Chris Messina used it for hashtags for the first time during the summer of 2007. The internet marketer entered Twitter's offices carrying a thought.
He proposed the business begin using the pound symbol to group related Tweets because of the platform's concision. We had never before used the hashtag. Hashtags' popularity, effectiveness, and reach have all increased since then.
Use hashtags to link social media posts to a particular subject, occasion, mood, or discussion. They are no longer limited to Twitter. Additionally, hashtags work well on other social media sites.
They always begin with a #, but if you insert any punctuation, symbols, or spaces, they won't function.
Make sure that the accounts you use are accessible to the public. If not, nobody who isn't a follower will see your post's hashtagged content.
Avoid using too many words at once. The most effective hashtags are shorter, and more memorable. Instead of using too many words, use the right words.
Make use of precise and pertinent hashtags. It will be challenging to find and unlikely to be used by other social media users if it is too obscure.
Keep your hashtag usage to a minimum. In this case, more isn't better. You have to use hashtags strategically.
Hashtags are a fantastic method to connect with people with similar interests and can be used for almost anything.
For instance, hashtags could be used by small business owners to promote their products and services.
Additionally, you can use hashtags to spark a discussion or bring attention to a cause.
Staying up to date with news and trends can be done using hashtags. Here are a few more arguments that favor including hashtags in your social media strategy.
You contribute to the conversation on that specific social media platform by including hashtags in your posts. Additionally, perhaps most significantly, it makes your posts visible in that conversation. This may result in higher levels of interaction, increasing the number of likes, shares, comments, and followers for your brand on social media.
Creating a hashtag with your company's name can help promote your brand and spark conversation. Branded hashtags can be as straightforward as including your business name or a tagline in the hashtag.
Without wasting precious character space or writing redundant captions, using a hashtag can be a quick and simple way to illustrate your point.
On LinkedIn and Instagram, users can follow hashtags and other users. Another way to make your brand more discoverable to new users is to use a few well-known hashtags.
Now that we know the importance of hashtags, let's see hashtags on Facebook are actually worth adding.
So, do hashtags work on Facebook? Hashtags on Facebook work. You can include them in your posts even though they are not as common as on other social media platforms.
The same rules apply to Facebook hashtags as on other social media platforms. In essence, they combine various public online conversations into a single stream.
So, yes, hashtags on Facebook can be effective, but only if you use them properly.
Of course, hashtags are used to group content into categories based on themes and topics. Facebook hashtag searches reveal a user's intense interest in a subject and desire to discover more information.
Therefore, you can expose your content to interested users by utilizing a pertinent hashtag. This implies that you can increase your audience without using paid advertisements and introduce new audiences to your content and goods or services.
Through social listening, you can keep track of the Facebook hashtags that your audience is using. As a result, you can deduce the topics that they are interested in. You can use this knowledge to produce and curate the best content for your audience.
Numerous advantages result from this, including the development of devoted brand supporters.
Utilizing hashtags can increase user engagement with your brand. You can start a conversation on Facebook about a particular subject, or join one your followers already have.
It's critical to produce and distribute appropriate content for each social media platform. Additionally, there is a specific way to use hashtags on Facebook.
Because of this, we are going to look at some tips and tricks to master the use of hashtags on Facebook.
Instead of trying to reach everyone with a ton of hashtags, it is preferable to use one thoughtfully chosen hashtag. According to studies, the more hashtags you use in your Facebook posts, the lower your engagement is.
Users are always aware of the subject matter of the content when you use a distinctive branded hashtag in this manner. Additionally, it distinguishes campaign-related content from other posts on your page.
Event promotion is yet another powerful application of branded hashtags. The intention is for people to start using the hashtag before, during, and after the event. This will generate interest in your event and dialogue.
You can also use a distinctive, branded hashtag for a series of related content. Users can view the remaining content in that series by clicking on the hashtag.
So, the question is whether do hashtags work on Facebook? The answer is yes, but only when used appropriately.
On Facebook, hashtags have a specific place. However, there are a few things you should keep in mind. You should use Facebook hashtags strategically; using them indiscriminately could have adverse effects.
Use branded hashtags to improve your content and marketing efforts. Remember to monitor the effectiveness of your tagged posts as well.
These methods for using hashtags on Facebook will have the most significant impact.
Explore All
Facebook Marketing Articles