Facebook allows businesses to create easy, quick, and effective marketing campaigns. The platform gives you the option to include a call-to-action button in your ads. The Facebook Ads call to action button can help you increase conversion rates and improve user engagement. These buttons encourage viewers to take action directly from your ad.
Typically, your call-to-action button will depend on your business goals and campaign objectives. This guide discusses everything you need to know about Facebook Ads Call to Action.
Call-to-action buttons are an integral part of every ad on Facebook. These buttons let the person consuming the ad know what you want them to do next.
They are imperative because they are a way to solicit engagement, get people to click the ad, or take the required action. The best ads are those with call-to-action buttons. An ad without call-to-action buttons can hardly achieve any success since interested persons will be clueless about how to learn more about your offering.
The perfect CTA buttons can drive more clicks, conversions, engagement, and sales. A compelling call-to-action button specifies the next step a prospect needs to take after viewing the ad.
Facebook Ads Call to Action Options
Below is a division of call-to-action buttons based on marketing or campaign objectives.
1. For Awareness
Awareness CTA buttons give prospects an understanding of what your brand offers and why it is relevant to them. Effective awareness call-to-action buttons includes: "Learn More," "Watch Video," and "Download."
2. For Consideration
These CTA buttons are targeted at prospects who are already aware of your brand's offerings and are likely to make a purchase decision. The CTA buttons help them see why your business is good for them. It also helps them decide if now is the time to purchase. Effective consideration call-to-action buttons include: "Buy Now,""Shop Now,""Book Now,""Download," "Learn More," and "Contact us."
3. For Conversions
Conversions CTA options are geared toward converting leads that are interested in purchasing from you. These leads have already decided to buy, and your ad is the push needed to make it happen. Simply, it is a trigger to make them take the next step. CTA buttons that encourage conversions are "Subscribe," "Sign up," "Apply Now,""Message us," and "Get Quote."
How to Include Call-to-Action Buttons to Your Facebook Ad
Including a CTA button in your Facebook Ad is relatively straightforward. Follow these easy steps to do so in no time.
Go to your Ads Manager and click Create.
Choose a marketing objective and click Continue.
Select your target audience, schedule, placements, and budget. Click Continue.
Select the Facebook page you want your ad to run on.
Pick an ad format. Note: You can't add a CTA if you choose Instant Experience and collection formats.
Select your video or image for the ad and add text.
Pick an option from the Call to action dropdown menu. A preview of the CTA button on your ad will be displayed.
If you selected Reach, Brand Awareness, or Video Views as your marketing objective, select 'Add a website URL' to view the CTA.
Click Publish to complete the ad.
Best Facebook Ad CTA Generators
Instead of using the typical CTAs listed above, you might want to customize one that perfectly resonates with your target audience. If you want to avoid the stress of researching and brainstorming for the perfect CTA, Facebook Ad CTA generators are your best bet.
A Facebook Ad CTA generator crafts the perfect CTAs for your Facebook ads. It is effective for creating specific call to action that resonates with your marketing objective. One that communicates the action you want your target audience to take after viewing your ad. The generators are also easy-to-use and readily accessible.
Here are some of the best Facebook Ad CTA generators.
1. INK
INK is an AI writing software with several tools for crafting marketing-related content, including Facebook ads, call-to-action statements, and product descriptions. INK's Facebook Ad CTA Generator whips up short yet clear, and powerful call-to-action messages to get your audience to take action. The tool has a user-friendly interface that is simple and easy to use. You can access the INK tool from your web browser or download the desktop version of the software.
Locate the Facebook Ad CTA generator from a list of available tools to get started. Type your product's name in the 'Product Name' box provided on the left side of the page. You can provide more details about your brand/product in the 'brief concept' box to help the AI provide the best results. In a few seconds, INK will generate several compelling CTAs messages that will inspire your prospects to take action. You have the option to 'copy' or 'save' your most preferred call to action message.
2. Spell.tools
SPELL is an AI-powered tool that crafts clear, concise, and easy-to-understand CTA to help you increase your conversion rate. To get started, create an account with SPELL in a few minutes. Next, add your product name, description, and brand persona in the boxes provided to help the AI understand your request.
In a few minutes, the tool will generate a call to action statement that'll cause your customers to take action.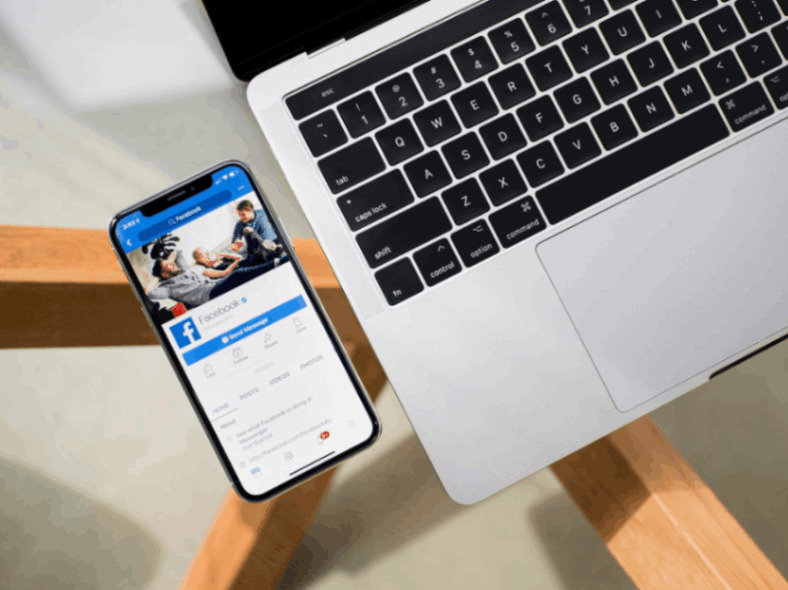 To Wrap Up
Adding a call-to-action button to your Facebook Ad will encourage your target audience to take the required action. Without it, your interested leads will have no idea what to do next or how to learn more about your brand.
Choosing a CTA button based on your campaign objective is essential. Select one that best fits the action you want prospects to take. For instance, if you aim to inform your audience about your brand and its offerings, you may consider picking the "Learn More" button.
Explore All
Facebook Marketing Articles