Facebook is a popular social media platform that allows small or medium businesses to capture the right audiences for their products or services. You must be very strategic with your Facebook ads because a creative Facebook Ads design can take your campaign a long way.
It will drive traffic to your page, improve brand awareness, and boost sales. This article will help you with seven effective design tips to get the most out of your Facebook ads.
Why Is a Facebook Ads Design Important?
Advertising on social media can be one of the easiest and most affordable ways to reach a new audience. But as a result, it can also be one of the most difficult to navigate in terms of layout, content, and execution.
Fortunately, a Facebook Ads design doesn't have to be complicated. You can use many creative ways to make things unique, exciting, and informative. It will help your ads stand out from the crowd and generate more interest for your brand.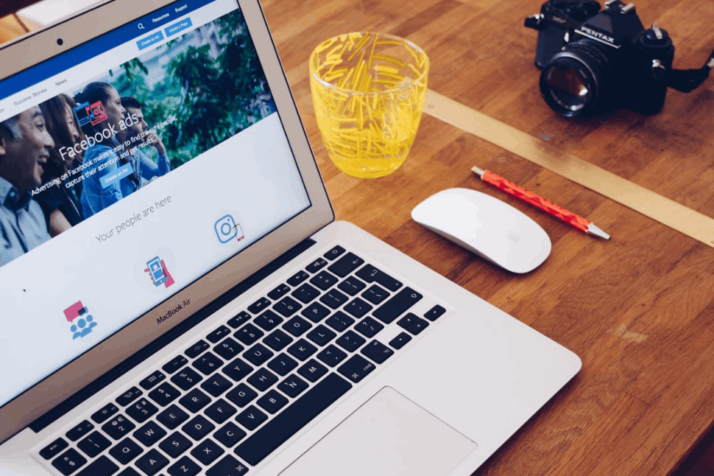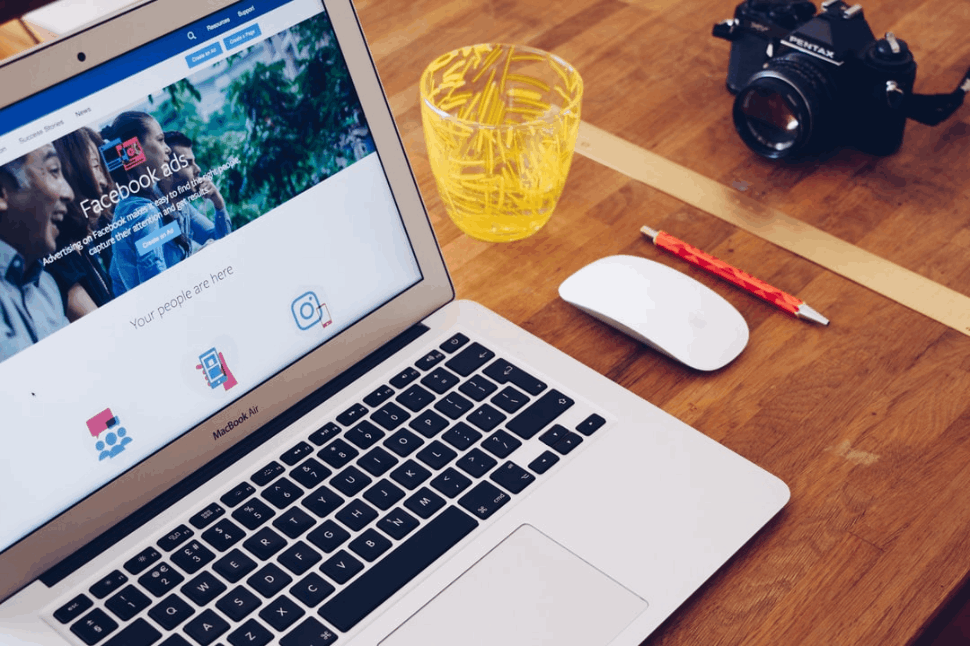 7 Tips to Improve Facebook Ads Design
Consider the needs of your target audience and the type of content they are likely to engage with most. Consider Facebook's layout and design, which will significantly impact and optimize your ad's performance. Here are the seven best design tips for your next ad campaign.
1. Choose the Best Ad Format
Before you begin to get into the details of how an ad will look, you must determine which ad format to use. There are a variety of formats designed to appeal to different customers and industries. Some of the common Facebook Ads formats are as follows:
Image Ads
This is the easiest format, where there is only one image and a brief textual heading. This is a great way to create a powerful ad with a single image that tells a compelling visual story.
Video Ads
These ads are excellent for building your brand and promoting your products using engaging images, texts, soundtrack, and motion. It works wonders to get people interested in your brand, products, and services.
Collection Ads
Collection ads are a set of thumbnail images. It can promote the qualities of one particular product, display several products at once, or walk the viewer through a procedure.
Carousel Ads
These ads are a series of single images displayed within a single ad. This format is best for selling multiple products, displaying their features, and telling your brand story creatively. You can showcase up to 10 individual images with their own link.
Stories Ads
Stories ads are a quick and engaging format to showcase photos and videos on full-screen. These interactive ads capture the audience's attention and make a lasting impression.
2. Optimize Ad Design Based on Placement
The three main places where Facebook advertising can be seen are the right column, mobile feed, and desktop feed. Each placement has its unique sizes and advantages. While it may be tempting to create one ad to fit different spaces, doing so will harm the ad's performance.
You need to learn the preference of your target customers on Facebook. You must understand if they use their desktop or phone to browse Facebook and how engaged they are with stories and the marketplace. This enables you to plan your ad designs and optimize your ad spending.
For instance, if most of your target users use Facebook from the desktop, you can optimize the ad for the desktop. Facebook advertising particularly benefits from this kind of effective simplification because it allows you to make the most of your advertising budget.
3. Improve Readability With Simple Typography
You must keep your ad text short, sweet, and easy on the eyes. Make your ads easily readable with simple typography. Vibrant and decorative typefaces may draw attention. But it is likely to distract the audience from your main point and make it harder to decipher the text.
To ensure that overlaid text on top of images is still readable, it should stand out from the background with a distinct color. Also, limit yourself to using no more than one or two typefaces because using more than that can be distracting.
4. Use Contrasting Colors to Grab Attention
Use your colors wisely with the colors of your website and the logo you choose. If you are trying to push a product, use opposite shades, such as black and white.
Contrasting colors are a great visual technique to draw the eyes. Opposite colors like blue and yellow or purple and orange can naturally make your text and image more visible from a distance.
5. Make Sure the Image Sizes Right
Poorly formatted images or videos can be distorted, grainy, or difficult to view. Therefore, you need to ensure they have the right size and aspect ratio. The correct aspect ratio will help you fit in all the required information utilizing the whole space and avoiding awkward margins.
6. Choose the Right Images for your Ad
The images you choose for your Facebook ad represent your brand to potential customers. So, it's vital that you select the right photos or custom-made images that draw the reader's attention and conveys your brand message.
Tips to follow when choosing images for your Facebook ad are:
Use a high-quality image.
Showcase your product or service clearly.
Give the image a clear focus.
Avoid too much text.
7. Coordinate the Landing Page With Your Ad
Facebook ads make a promise to your audience and readers. If your ad design and landing page design aren't visually coordinated, it will result in high bounce rates and hamper your ROI.
Your website landing page and ads should have similar components in terms of color, fonts, and image arrangements. These common elements give readers the impression that the landing page is an extension of the ad they clicked on. It must not make them feel they have landed on a brand-new document.
Use a consistent design style when creating your landing page and ad. This will help readers quickly transition from your Facebook page to your website. It's already challenging to get viewers to click on your ad. So, don't let your landing page derail you when you're so close to conversions
Conclusion
It can seem a little time-consuming to create a Facebook ad design that matches your website and brand objective. But the more you do it, the better you'll get at it.
If you need help with your Facebook Ads design, here are some simple but effective tips to help you get started. Employ these tips for your next ads design to catch the audience's attention and magnify the number of clicks on your ad.
Explore All
Facebook Marketing Articles