A mockup refers to a visual representation of an idea. In the world of Facebook adverts, mockups are examples of your ad's appearance when it goes live. Marketing and adverts are essential aspects of social media marketing and shouldn't be treated as a tedious process. Facebook advertising mockup is a simple and easy way to show the potential of your Facebook ad to co-workers.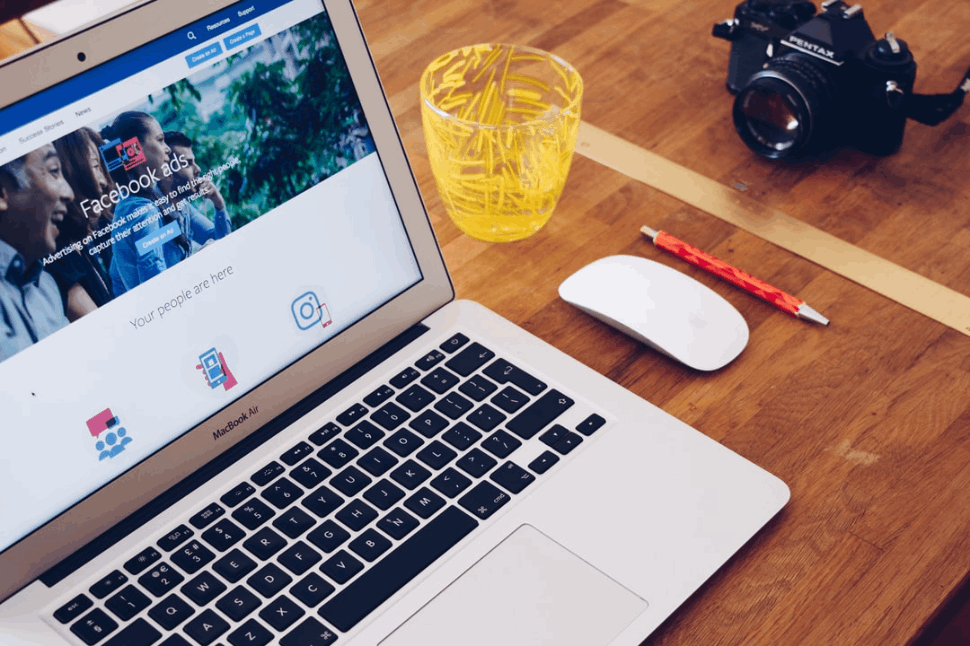 Advantages of Facebook Ads Mockup
If you know how to use Facebook adverts, you can easily impress your clients with some great ads. These ads are functional, engaging, and high-quality, making your audience aware that your products are the best on offer.
A Facebook advertising mockup makes it easy to visualize your idea in a high-quality format. And you can do this without the need to find and upload new templates constantly. Not only is the process easy, but the results are outstanding. 
Facebook ads are powerful tools to help generate leads and transform your business. A premium Facebook ad mockup will give you a powerful visual element to create captivating Facebook ads. It's the perfect way to demonstrate your product to them and set yourself apart from your competitors.
How to Create Facebook Advertising Mockup
There are several tools to help you make mockups for your Facebook advert. However, the Creative Hub on the Facebook Business Suite is best for making mockups for Facebook ads. The Creative Hub is free and available to page owners and marketers.
Conclusion
Facebook ads have been booming in the last few years, and mockups offer a great way to develop beautiful and persuasive ads. Creating a mockup is an effective way to test-market an ad. For example, you might want to run a Facebook ad to see if your product attracts quality leads. You might also want to know if it is user-friendly. 
A lot goes into placing ads on social media, and you may need extra eyes to assess your ad before going live. An ad mockup helps you seek the opinion of others on the quality of your ad.
Frequently asked questions
What is mockups in graphic design?
Mockups are artistic representations of designs or products that show the product in action. Demonstrating, educating, or promoting an idea or product is commonly accomplished through a mockup. Create your own template with this template. Edit and download.
What are Facebook mockups?
Facebook's creative hub mockup format lets advertisers create mockups for their ads. Once a mockup is created, anyone can see the work as if it is live, regardless of format.
What is Facebook creative hub mockup?
Business can collaborate securely on and mockups through Creative Hub. Facebook advertising requires no design skills or experience. Anyone who wants to create mockups for ads, share them with anyone and preview them on mobile devices or computers should use Creative Hub.
How do you make a mock up ad?
What kind of Facebook ads perform best?
Facebook ad formats are one of the most effective on Facebook for product positioning through remarketing. Compared to the single image or single video format, carousel ads are more interactive and make the advertisement more engaging and more active.
What is an ad mockup?
Mockups are high-quality photos that are widely used in design and advertising when presenting a design to a client, whether it is a logo, a website, or the packaging of a product.
How do I make a post mockup on Facebook?
Make a mockup at the top right.
Use the Ad Name field to give your mockup a memorable name.
Create the Facebook Page (and/or Instagram account) you want to use.
Select a Single image or video or a Carousel.
Contains your media, text, URL, and a call-to-action.
How can I make my Facebook Ads more effective?
Your business page needs to be updated.
(but not too much) Target your audience.
Ensure you emphasize format and placement.
Rethink your goals and objectives.
Use the analytics tools you've learned.
Build a community
Do not miss out on a social media management tool.
You should not be limited by a small budget.
How do you make an instant experience in creative hub?
Enter the ads manager.
Click + Create
Click Continue to choose an objective that supports instant experiences.
Explicit campaign details, A/B tests, and campaign budget optimization information are added, if necessary.
Then choose your budget, audience, placements, and optimization.
How can I improve ads?
Make ads relevant to keywords Find ads with a variety of keywords that cannot be easily addressed by the same ad group. Affect these ad groups by multiple groups that match the user's searches better. Use a theme to group keywords to increase relevance.
What tool is used to make Facebook creative ads?
Facebook Ads Manager's tools enable you to manage, edit, and analyze paid Facebook advertising campaigns. You can create new ads, edit existing campaigns, track your ad performance, etc. with this program.
Is it mockup or mock up?
A mockup, or mock-up, is a scale or full-size model of a design or device used in manufacturing and design, for teaching, demonstration, evaluation, promotion, and other purposes. A mockup may be a prototype if it provides at least some of the functionality of a system or permits testing.
Which Facebook tool should be used to create mock ups and edit the images to run ads that fit all placements?
Create a ad, use existing posts, or use Creative Hub Mockup. Add your media. You will be asked to crop your media to fit each placement in a pop-up window.
What are the main benefits of campaign budget optimization?
Budget optimization works in real time to determine the most effective way to spend time, money, and resources to help reduce costs and increase profits. Campaign budget optimization saves advertiser time by eliminating the need to manually switch budgets between ads.
What is mockup sample?
1: a full-sized structural model designed to scale for study, testing, or display. An example (as in a magazine) for reviewing format, layout, or content.