Anyone who's ever created an ad on Facebook knows that there is a step that asks users to pick an ad objective. While most inexperienced marketers will itch to select the "conversion" option, those who understand the importance of this step would stop and think. Each Facebook ads objective serves a particular purpose.
Understanding your campaign needs will allow you to choose the ad objective that best suits you.
Not everyone wants conversion, even when it's the ultimate goal of any marketing effort. It's vital to recall a foundational marketing concept — the sales funnel. Let's begin with a basic concept.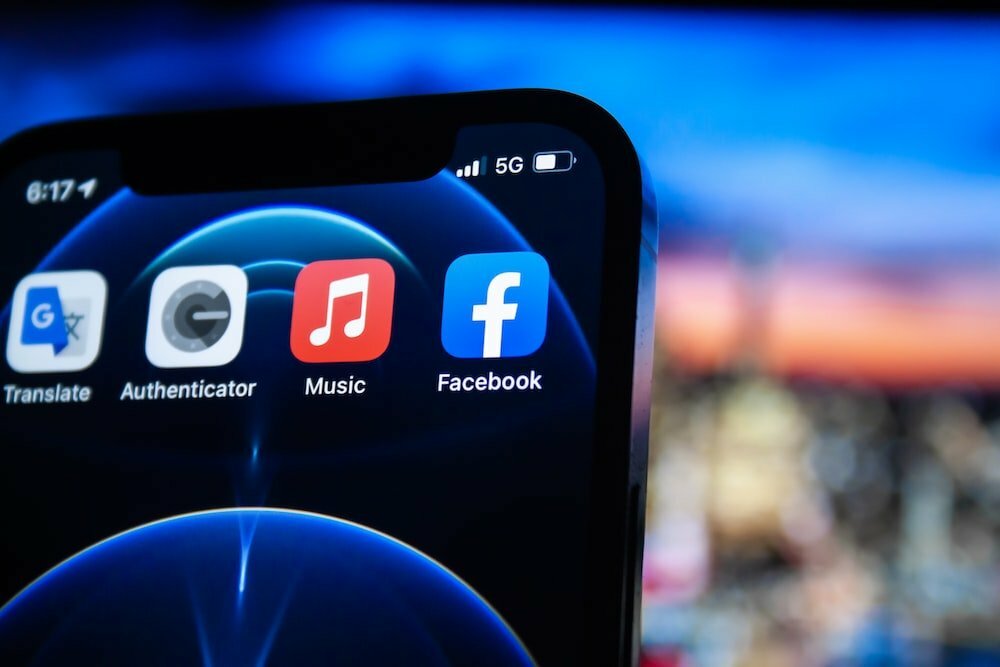 Understanding the Sales Funnel
A sales funnel is a progression of actions that outlines a customer's journey from prospect to customer.
It's important to understand the concept of a sales funnel because the stage you're in determines the right ad objective to use. Sales funnels often play out like this:
A prospect discovers a brand or product.
Prospect starts researching the product or brand.
The prospect becomes interested and begins looking through the company website, product reviews, and testimonials.
He sees ads for a particular product he is interested in.
Prospect reads marketing copy and clicks on call to action.
Prospect buys a product. This marks the transition to a customer, and the business secures a sale.
Your Facebook ads objective is part of this progression. Different sales funnel stages have unique needs and objectives.
Facebook Ads Objective: The Three Main Types
Facebook ads objectives can be categorized into three general groups. Each group represents a different stage in the sales funnel and will therefore focus on other marketing aspects. The three main objectives are:
Awareness
This represents the top of a sales funnel. Much like a conventional funnel, awareness aims to attract as many prospects as possible. This entails establishing brand awareness and letting your target audience know your brand and what you do.
The main objective of this stage is to introduce your brand, products, and services.
Awareness campaigns help your target audience learn about your brand. Your ads' tone will likely be friendly, inviting, and exciting. 
Consideration
The traffic objective represents the middle section of your sales funnel. This is the stage where you want to encourage people to take the first few steps toward making a purchase.
This entails presenting your unique value proposition to your audience by showing them how your brand and product can improve their lives. In this marketing stage, prospects try to decide whether they need your product.
Therefore, the tone of your ads will likely be persuasive and informative.
The main objective of this stage is to encourage prospects to interact with your brand and to answer any questions they may have.
Conversion
Finally, the conversion is the stage where a prospect becomes a customer. (Hence the term conversion). This is the stage when the actual sale happens, and this justifies all prior marketing efforts.
The conversion stage is the make or break moment that determines whether a lead becomes a sale. For this stage, your ads will try to facilitate a sale by making it easy for your leads to check out.
This stage aims to generate more leads that convert into sales.
The Relevance of Choosing the Right Ads Objective
Picking the right Facebook ad objective allows Facebook to adjust to your campaign objective. They allow your ads to reach the right audience, which, in turn, guarantees the success of your campaign.
As you may have learned through this explainer, you need more than just a goal to get started on running a Facebook ad campaign.
The complete list of ad objectives includes:
Brand Awareness
Reach
Traffic
Engagement
App installs
Video views
Lead generations
Messages
Conversions
Catalog sales
Store traffic
This tells Facebook what you want your campaign to achieve.
Understanding how each ad objective works and what they're used for will help marketers pick one that has an optimal effect. This short guide shows the best uses for each ad objective are as follows.
1. Brand Awareness
The brand awareness campaign objective is ideal for businesses that want more people to learn about their brand. It's also ideal for businesses that want to increase traffic to the company website or landing page.
2. Reach
The reach objective optimizes for the highest number of impressions. This approach is ideal for marketers who want to reach as many prospects are possible in the shortest period. It's the perfect option for promoting a limited-time offer and launching a remarketing campaign.
3. Traffic
The traffic objective is best for leading people to a resource where there aren't any specific actions for them to take. The traffic objective is used to drive more visitors to a blog, website,
4. Post Engagement
The post engagement objective prompts Facebook to advertise content to people who are more likely to interact. It's an effective way to gather likes, comments, and shares on your post. This also gets the Facebook algorithm to rank your ad and page higher. Facebook automatically selects this ad objective for Boosted Facebook posts.
5. App Installs
The app installs ad campaign is helpful in getting people to download and use your app. These ads link directly to an app store, making it easy for users to download your app.
6. Video Views
This campaign objective is ideal for targeting cold audiences. This also helps increase audience engagement and facilitates brand awareness. These ads are designed to get people to watch your videos. They are a great way to expand your audience base.
7. Lead Generations
The lead generations Facebook ads objective is ideal if you want to get prospects to give you their contact details. Instead of directing visitors to your website, Facebook Lead ads will present a pop-up form you can use to collect lead info. Here, prospects can leave information like their names, emails, and phone numbers.
8. Messages or Messenger
This Facebook campaign objective optimizes your campaign to encourage your audience to initiate a conversation with your Facebook page. They can be used to increase awareness and sales. They are diverse and can be used to fulfill other campaign objectives.
The messenger objective can build an entire marketing funnel. It's beneficial for businesses with low returns from their existing marketing list. They can also elicit a response from many people.
9. Conversions
The conversion objective optimizes ads to persuade viewers to take a call to action. This can be in the form of a sale, subscription, or sign-up. This is the most popular campaign objective because it has the highest conversion rate. Facebook's advertisers usually steer clear of this strategy unless there is a high ROI. This objective is effective for mass-market companies with a large audience where traditional advertising does not work well.
10. Product Catalog Sales
Product catalog sales are ideal for e-commerce advertisers who sell various products frequently. They tend to update their catalogs regularly because they can sell expensive products quickly. They are best for promoting all of your products without having to configure each ad.
11. Store Visits
The store traffic ads objective helps users generate traffic to their physical store. It attracts prospects who are proximate to your physical store and boosts sales. This is ideal for local businesses that want to increase brand awareness to a local audience and increase boot traffic to their store.
These ads are similar to a typical awareness ad, except they contain additional information such as the location of your physical store.
The Bottom Line
Selecting the right objective for a successful Facebook ad campaign is essential. It's something that every social media manager and marketer needs to understand before getting the best possible results.
Feel free to re-read our article multiple times if you want to determine the best way to engage your target audience.
These ad objectives directly impact how Facebook shows your ad to people. It's not enough to know what they do. Marketers must master using them to be able to discern which approach is better for a particular use case. 
We hope this guide gives you the knowledge required to master picking the ad objective most likely to meet your campaign needs. Consider yourself ready to test smarter. And remember, success is about knowing when to adjust your approach for each ad objective.
Frequently asked questions
What is a good cost per result for Facebook ads?
| Industry | Average CPA |
| --- | --- |
| Technology | $55.21 |
| Travel & Hospitality | $22.50 |
What is a good click-through rate?
An email traffic rate of 2-3% should be good, depending on what industry you're in.
Which campaign objective is the most widely used in ecommerce?
1. Brand awareness. Facebook Ads should be used in order to increase brand awareness for your e-commerce brand.
Why are my ads getting rejected on Facebook?
You may see this message next to your Facebook ads: Rejected. As a result, you have to edit something within your advertisement or change the target audience selections. Once you have corrected the situation, you can resubmit the advertisement, which usually takes only a few minutes.
How do you choose an advertising objective?
Advocacy: Objectives that generate interest in your product or service.
Don't forget to consider these goals to get people thinking about your business and searching for further information.
Business conversion goals: Your goal is to encourage people to purchase or use your product or service.
What is the most important metric in Facebook ads?
This conversion rate measure tells you how many people click your advertisement, and are able to make a purchase and become a customer. It is one of the most important metrics since the goal of your ads is to convert as many people as possible based on your objectives.
How do I choose a Facebook ad objective?
Take into consideration the Traffic campaign objective and optimize for link clicks or landing page views if your primary goal is to drive traffic to your website. Your ads will then be shown to those in your target audience who are most likely to click your link after visiting your site.
What is the main objective of Facebook?
Like Facebook, the official objective is to make the world more open and connected. Facebook's new mission statement states that people use Facebook to stay connected with friends and family, discover what's going on in the world, and share and express what'd matter to them.
What are the 3 very important metrics for your Facebook ads efficiency?
"To us, the number of leads and cost-per-click are the most important metrics you should track." "These two numbers will tell you realistically how effective your campaign was and how it directly affected your revenue and ROI.".
How do you know if your Facebook ads are doing well?
Go to your Facebook Ads Manager. On the left you will find the tab 'All Campaigns':.
Click on the dropdown menu 'Performance and Clicks' to go to the right hand side of the page.
You will see more revealing columns now.
What is the first thing you must determine to place an ad on Facebook?
Ads can be created from your Facebook page in five steps. Add an image or video and some text, define your audience, set your budget and duration, and decide whether you will also post on Instagram. Here's how to start planning a content plan.
What objectives can be used in Facebook ads?
Brand Awareness. As you may have guessed, these ads increase awareness of your business.
Engagement
Video Views
Reach
App Installs
Traffic
Messages
Lead Generation
Why is my CPM so high on Facebook?
This ad's relevance score is calculated based on the interactions between your ads and your audience. If Facebook thinks your email relevance is low, it will not show it to your audience. The lower relevance score, the higher CPM.
How many impressions is good on Facebook?
It's considered good for a 1% – 2% Facebook engagement rate for reach and impression-based measurement.
What are some campaign objectives?
Actionable Marketing Objectives are broken down into three main categories: Awareness, Consideration, and Conversion. The objective you choose should be within the category you are most comfortable with today's advertising goals. Creating awareness of your product or service.