Most users have endured their fair share of data breaches and privacy invasions. So, it's no wonder people are seeking a new way to connect with friends and family, build relationships, and stay up-to-date on current events.
Throughout the past few years, Facebook has amassed a frightening amount of information about all of its users. They have photos, text messages, and the mobile phone numbers of everyone on your phone. Additionally, they have all of your text messages from your cell phone! It is ridiculous how much they have.
Thus, individuals seek alternatives to Facebook, where privacy is respected, and personal information is never sold or shared with third parties. This article looks at the eight best options to Facebook and their pros and cons.
What Are Facebook Alternatives ?
Facebook alternative refers to news and social media websites currently looking for ways to either grow themselves or overtake Facebook.
They've been around for a while and have already amassed a vast and loyal following. Their communities are robust, providing a sense of security to them.
Their content is usually original, uncensored, and often edgier. They have become prevalent, and you should consider using these alternatives for your feed or marketing campaigns.
This article lists Facebook alternatives if you're concerned about privacy and security or want to try something new. Here's our big 8!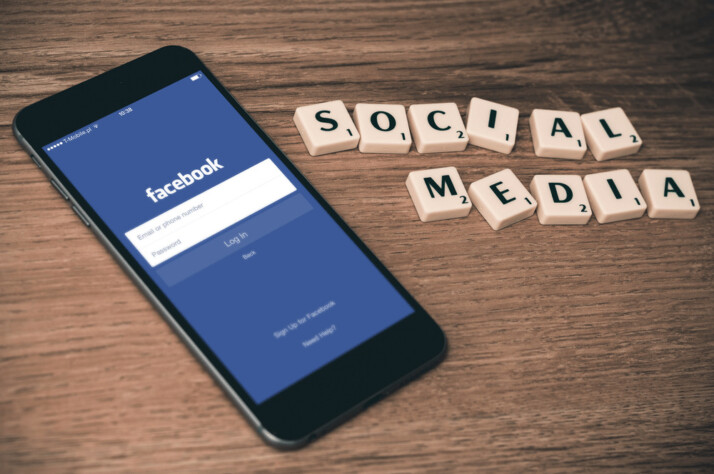 1. Exploring Minds As a Facebook Alternative
Minds was founded in 2015 as a direct response to the growing concern regarding Facebook's data collection practices. The network takes pride in prioritizing its users' privacy and security. Unlike Facebook, the app does not collect user activity data to create an algorithmic activity feed.
The Minds network is accessible via a website and a mobile application compatible with iOS and Android devices. Its user profile feeds, posts, sharing, and groups function similarly to Facebook's.
It distinguishes itself by incorporating its cryptocurrency, which users can earn by producing engaging content. Minds tokens can be used to promote posts on the network or exchanged for other cryptocurrencies and fiat currency.
Understanding how the Minds token functions can initially be confusing. The app also requires knowledge of cryptocurrencies. However, you should be able to use it after a few tries using its extensive help section.
2. the Use of Vero As a Facebook Alternative
Vero is an excellent alternative to Facebook that is worth exploring. This social network is app-only, but the app is well-designed, has an upscale feel, and is straightforward.
Vero's chronological timeline displays all of your feed's posts in order of when they were published. This chronological timeline ensures that you never miss posts from your friends.
Connecting your phone's contacts makes it incredibly simple to locate friends and family already on Vero.
Vero has also attracted many celebrities. This gives the platform a premium feel and makes it feel more legitimate than some alternative social media platforms.
Its plans to transition to a paid model for all new users will enhance the exclusivity of this service. Existing users need not worry, as anyone who signed up before the change will have a lifetime free account.
The only wrong we see in Vero is that without a web version, sharing your profile with others can be difficult. Vero will eventually require new users to pay a membership fee, which may limit its growth.
3. Ello: Facebook Alternative for Artists
When it launched in 2014 as one of the first serious competitors to Facebook, Ello was the talk of the town.
Ello has a significant concentration on photographers, filmmakers, and other creators. It is accessible via the web and mobile applications.
It is a social network focusing on creative topics that will appeal to its users. Since its inception, Ello has transformed from a Facebook clone into a social network that encourages user creativity.
Ello encourages its user base to share their most recent paintings, films, drawings, and photographs. It also connects with other creators in the area for live events and shows.
Ello has a highly visual design with large images and no advertisements. The downside to Ello is that it has an ambiguous menu which can make navigation extremely difficult. Secondly, it is boring if you are not creative or interested in art related discussions.
4. Twitter As a Worthy News FB Alternative
Are you looking for an alternative social network with a strong news emphasis? Twitter has more than 300 million monthly active users tweeting about global events. We are yet to see any app break this record!
It has strong support for web and mobile versions. It is elementary to use and navigate.
Twitter typically breaks news stories before Facebook and other sites. In addition, it gives users the rare opportunity to interact directly with editors and journalists due to the service's popularity among media personnel.
Twitter may not be ideal for catching up with family members, but it is unrivaled when staying current on the news.
Many of its trending topics may be irrelevant, but this is also a problem that Facebook shares.
5. LinkedIn As Facebook Alternative for Work
You've probably heard LinkedIn described as a trustworthy website for job seekers and recruiters.
In recent years, it has also developed into a robust social network. It now places emphasis on its activity feed, the introduction of multimedia posts, and even stories.
LinkedIn is not an ideal alternative to Facebook for those who wish to gossip. It is a viable alternative for those who want to network professionally.
It is a beautiful social network for those who wish to post and read about businesses, finances, real estate, and other more professional topics.
Additionally, it is an excellent replacement for those who used Facebook Marketplace to search for or post job openings. LinkedIn vastly outperforms Facebook in this regard, as the entire social network is geared toward job application and employee discovery.
LinkedIn is one of the safest social networks available, with virtually no instances of bullying or harassment. The only downside we see to LinkedIn is that it is not an appropriate forum for family or personal conversations.
6. Instagram As a Friends & Family FB Alternative
If you are leaving Facebook due to privacy and data concerns, Instagram is not for you. It is now tightly integrated with Facebook, so any issues you had with data collection on Facebook will also apply to Instagram.
Are you ditching Facebook to reduce the number of apps on your phone or the number of websites you visit daily? It's not a bad idea to switch to Instagram full-time.
Instagram emphasizes images and videos, which makes posts simple to consume. The best part is that most Instagram users limit their discussions of politics, world news, and religion.
The vast majority of your Facebook friends are almost certainly already Facebook users. Many have already updated their Instagram profiles with family and other information.
The only downside we see is that Instagram spam messages and comments are common.
7. Telegram Instead of Facebook Messenger
Telegram is one of the fastest-growing messaging apps, with over 500 million active users as of 2021. Its emphasis on privacy is one of the primary reasons for its rising popularity.
Telegram includes all of the primary communication features of Facebook's DM service. It features text chats, voice calls, fun stickers (you can create your own), and media attachments.
It also supports group calls with support for millions of listeners, groups, and public channels. You can also post in them in the same manner as on your Facebook profile.
It is very simple to add new contacts and initiate new chats. Telegram prioritizes privacy heavily. Its only cons is that to view contacts updates, you must check each contact separately.
8. No Facebook Groups Replacement Like Reddit
It is an established platform with millions of users discussing all conceivable topics. Reddit focuses primarily on public conversations as opposed to private connections.
Reddit includes forums for almost every theme and group, making it a good alternative to Facebook Groups.
There's a Reddit thread for anything from Xbox games to food recipes and UFO sightings, and most are more active than Facebook.
Joining Reddit and contributing to conversations are very simple to engage in. User profiles resemble and function as Facebook profiles.
However, navigating replies to a post that are sometimes collapsed and formatted in unintuitive ways can be confusing. Also, the design's emphasis on text may intimidate some users.
To Wrap Up
So the question is, what is the best social media alternative? That's going to be different for each individual. Experiment with various platforms to get an idea of how each one works. Then make an informed decision.
Explore All
Facebook Marketing Articles