Facebook is the most popular social media app on the planet. It's become so popular that some phone manufacturers saw fit to preinstall the Facebook app on their latest smartphones. Those who tinker with their Android phones have more than likely encountered an app called "Facebook App Manager."
As with many hidden apps on Android, it's important to do your research on a particular app before touching it.
Removing a crucial app won't just void your warranty. It may also end up disabling key functions of your device. This article will explain everything you need to know about the Facebook App Manager and whether or not you should uninstall it. Let's begin.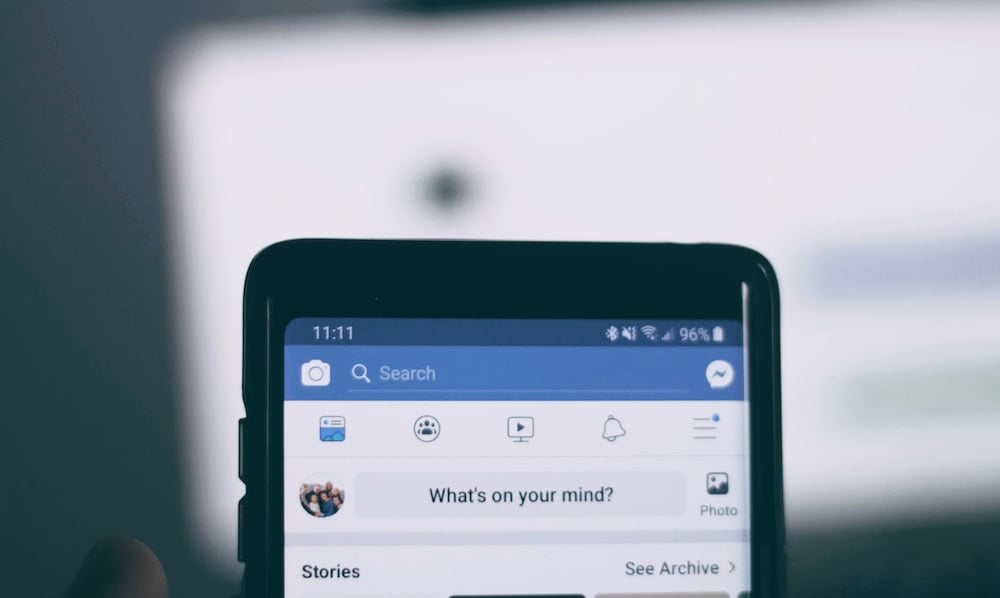 What Is the Facebook App Manager?
The Facebook App Manager is an app that runs in the background to check whether there are new updates for Facebook apps. It allows users to automatically download the latest version of Facebook apps. These updates often include new features, improved security measures, and an optimized user experience.
The Facebook App Manager is bundled with the main Facebook app. Your phone automatically installs the app when you download and install the Facebook app. 
FAQs
For the sake of brevity, we've taken the initiative to compile a short list of FAQs that you might want to read.
Does It Drain a Lot of Battery?
Not all apps that run in the background drain a significant amount of battery. At most, the app only connects to the internet to check for new updates. This doesn't take a lot of time or computing power. Therefore, the battery drain is only minimal at most.
Does It Contain a Virus?
No, the FB manager app is part of the Facebook app package. You shouldn't have to worry about a virus as long as you download only from trusted sources.
Is It Safe to Remove?
The short answer is, yes, users can safely uninstall the app without compromising their smartphone's functionality. The worst that could happen is that you end up missing out on fun Facebook updates. You may miss out on the app's latest features, and your experience on the app may not be as fun.
Should I Remove the FB App Manager?
Ultimately, the FB App Manager is only meant to give users a bit of convenience regarding updates. Its functionality is minimal and doesn't significantly impact app functionality or reliability. Therefore, the answer depends on a user's preferences.
Suppose you want to minimize your exposure to the Facebook app. In that case, you might save more time by removing the whole Facebook package, especially when you don't use the Facebook app regularly.
The Bottom Line
Again, the FB App Manager only ensures you have the latest version of your Facebook apps. You can choose to install these apps manually. If you want greater control over the apps you install, then uninstalling the manager app is something you'd want to do. Otherwise, simply leave things as they are.
Frequently asked questions
How do I uninstall Facebook App Manager on Android?
Open your device's application manager.
Tap Facebook
Tap Uninstall
How do I disable App Manager?
A Home screen allows you to tap. Apps. Settings.
Tap Device in the Device section. Applications. .
Tap Application manager
On ALL, tap the app you want. Changing tabs is done using the swipe left or right wheel.
Tap FORCE STOP
Tap OK
Tap DISABLE
Tap OK
Will I lose everything if I delete Facebook?
If you delete your account: You have 30 days to cancel it; after this you won't be able to access your account or retrieve any information. All photos, videos, and information related to your profile will be permanently deleted. Your Facebook Messenger account will no longer work.
How do I know which apps are disabled?
Tap Settings > Apps. Disable all apps.
Is Facebook App Manager necessary?
Facebook App Manager does not need to run on your phone, of course. However, the Facebook appmanager needs to operate properly. As described above, how good your Facebook experience will be depends on the functioning of the app manager.
What apps should not be on my phone?
Fildo Music
CLEANit
Dolphin Browser
UC Browser
RT News
Free VPN client for SuperVPN.
Virus Cleaner Antivirus Free & Phone Cleaner.
Supercleaner – Master of Cleaner.
How do I disable apps without uninstalling?
-> Apps -> Settings. Disable the app you want to disable. If you do not select "Force stop", then check out the App info window. This will stop the entire app from running.
Does deleting the Facebook app delete your account?
Don't delete Facebook, you can still access it from the browser and other apps may still use Facebook as a login. In fact, removing your phone's icon keeps it out of view and mind, but you can't do anything about it.
Can I disable Facebook App Manager?
Make sure that you have enabled your mobile phone's device settings. Tap Application Manager for apps. Download the Meta App Installer. Turn off updates by pressing Disable or Enable.
What does Facebook App Manager do on my phone?
Facebook System Apps are intended to provide users with a better experience on Facebook apps out of the box. To keep Facebook apps up to date, a stub app is usually installed alongside a system app.
What happens if I disable Facebook app?
Use Facebook to access websites and applications is not possible. It won't be possible for your friends to interact and share with you via apps and websites. Instant personalization will also be disabled. Previously installed apps may still have information that you shared.
What does Facebook manager do?
The Facebook Business Manager is a tool that allows you to manage multiple Facebook pages, business assets, and ad accounts, as well as Instagram accounts and product catalogs, from one place. You can also grant full or partial access to team members dependent on their roles.
What is App Manager on my phone?
An Android App Manager tool allows you to manage all apps installed on Android phones and tablets. A detail-based app manager shows you what an app is about.
Can I still use Messenger if I delete Facebook app?
You can use Messenger after you deactivate your Facebook account. If you had a Facebook account and deactivated it, Messenger will not reactivate your account, and your Facebook friends can still message you.
Why do I have 2 Facebook apps on my phone?
Go to Settings>Apps and check if Facebook is listed twice. If it is, and if one of them is really small in size, then that smaller one is called the PWA, and can be deleted.