There are a lot of advertising tools that can help level up your social media marketing. One of which is the Facebook banner ads. This type of Facebook ad only runs for a short time. And they are challenging to use because these Facebook ads usually appear only in a specific area on the website or video on Facebook.
When using Facebook ads, you want to ensure everything is well-designed. It has to catch the eye of whoever will be looking at it.
In this article, we'll outline some of the best advertising practices you'll need to follow when using ad banners. Keep reading to learn how to make these Facebook ads work for you.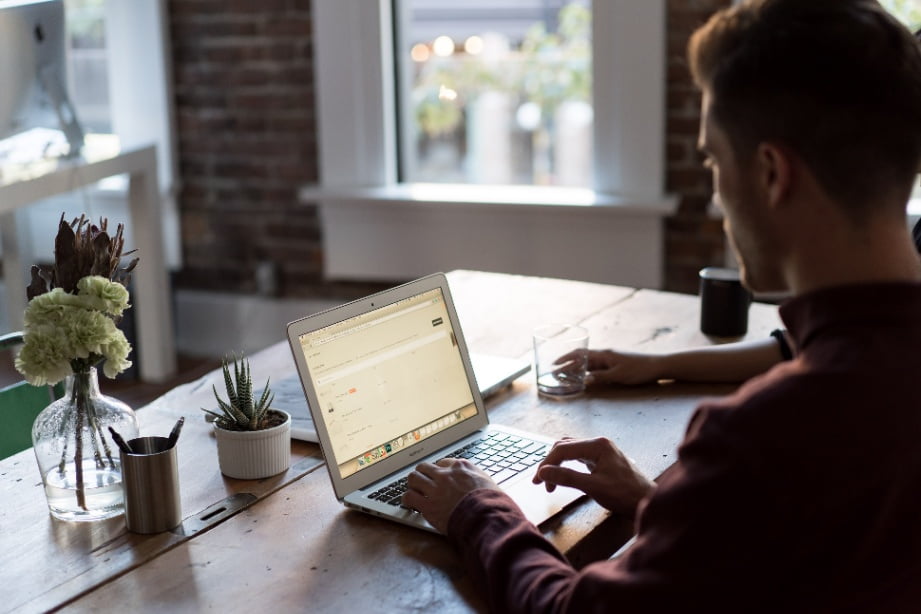 What Is an Ad Banner?
An ad banner is a piece of digital advertising generally displayed on a webpage. It is usually created with a graphical design. You can also find these ads on blogs and in video posts.
Ironically enough, the Facebook ad banners are not part of Facebook itself. This type of ad is usually shown on other platforms via the Facebook Audience Network.
Facebook ad banners can be located at the top or bottom of a webpage or on the side margins. They aim to advertise a particular product or service or spread brand awareness on Facebook.
The ad banners on Facebook have a fixed size and can have designs easily customized by the advertiser. They are one of the most common methods of Facebook advertising.
Why You Need Facebook Banner Ads
Like any type of marketing, Facebook ad banners have unique advantages. They are a great addition to any marketing campaign because of their ability to draw consumers' attention.
Besides their ability to be a nifty marketing tool, Facebook Ad banners also offer their users a higher level of targeting. And they have less expensive advertising rates, which can help you save some money on Facebook advertising.
Best Practices for Facebook Ads
You can see Facebook ads in a variety of places. This depends on the ad type you choose. It can appear in the Facebook news feed, the right-hand column of sites, and even on mobile devices. If you have your Instagram business account linked up with your Facebook, your Facebook ads may also appear on the other social media platform.
Here are some of the best practices when using Facebook ad banners. Make sure you get the most out of the Facebook ad you create by following these guidelines and practices.
Location:
Don't place the Facebook Ad banner on top of app content. Try to place it away from app controls.
Use separate banner spaces to keep people from accessing the app content around the Facebook Ad banner.
Keep it away from areas that interrupt the flow of the app to prevent accidental clicks.
Keep the Facebook ad banner either at the top or bottom of the screen to achieve higher click rates. Make sure you don't change the location of the Ad from screen to screen.
Loading:
Make sure that the ad banner loads simultaneously with the app content. The content may be pushed down after the app loads. This may result in people clicking the ad banner accidentally.
Sizes:
The purpose of optimizing the ad banner sizes is simple: better user experience. You want the banner to be big enough so that people can see it. But you also don't want it too big to block other important content in your blog or webpage.
Check out the Ad sizing guidelines for standard Facebook ad banners below:
Facebook Cover Photo
Size – 820 × 312 pixels desktop
Size – 640×360 pixels mobile
Canvas Ads
Headline – 45 characters
Text – 90 characters
Description – 30 characters
Image: 1,200 × 628, 1.9:1 ratio
Video: .MOV or.MP4, 16:9 or 1:1 ratio
Carousel Ads
Images:
Size – 1,080 × 1,080 pixels
Ratio – 1:1 square
Videos:
Format – .MOV or.MP4
Aspect Ratio – 1:1 square
Resolution – 720p at minimum
File Size – 2.3 GB maximum
Length – 60 minutes (Facebook), 60 seconds (Instagram)
Thumbnail – 1,080 × 1,080 pixels, 1:1 ratio
Advertisers can place text and image ads on Facebook's social media platform. Facebook ads allow advertisers to target their audience based on their demographics effectively. The ad post will be shown to specific people based on age, location, birthday, hobbies, etc.
To Wrap Up
There are different customization options for the different types of ad banners that you can create specifically for your Facebook business page. But it can be challenging to know what type of ad banner to use and which ad banner sizes are best to advertise with. Hopefully, the information we've provided in this article has helped you out with that.
Ad banners are highly cost-effective and, when compared to traditional advertising, produce an impressive ROI. Furthermore, once Facebook banner ads are set up, they are relatively easy to manage.
Frequently asked questions
What makes a good Facebook ad 2021?
Automate your ads to improve your performance. Advertise in entertaining ways, since ads with low-performance cost more to display. Invest in content marketing to help you warm up leads. Make the most of your budget on the bottom-of-the-funnel audience.
What are the five Facebook advertisement formats?
Currently, Facebook advertising formats are five: carousel, single image, single video, slideshow and collection.
What are Facebook dynamic ads?
People who have shown interest on your website, in your app or elsewhere on the internet are automatically sent the right products by Facebook dynamic ads.
What is the best audience size for Facebook ads?
A Facebook advertisement campaign should target 500,000 to 1,000,000 individuals. "This seems to be Facebook's perfect balance," Diego Cardini from The Drum Ninja says. The audience is often large when you get more than 1,000,000 Facebook users.
How do I know if my Facebook ad is successful?
A "check engine" light can be seen on your campaigns, giving you a warning if things aren't quite right. Relevance Score is an indicator that is very similar to Google's Quality Score. Facebook ads are scored from one to 10, with one being horrible, and 10 being awesome.
Why are my ads getting rejected on Facebook?
This message appears next to your Facebook ads: Rejected. Typically, this means that you must edit something within your ad or change the target audience selections. After rectifying the problem, you can resubmit the advertisement, which usually takes less than a few minutes to approved.
How can I use Facebook ads effectively?
Advertise on Facebook with targeted audiences, then write to them.
Creating different Facebook ads for different people.
Your Facebook ads must match your visuals.
Stay Focused on One Call-To-Action.
Keep it short and lead with value.
Do Facebook ads still work 2021?
Facebook advertising is worth the time and investment to businesses in 2021! It is worth trying out video ads, story ads, and carousel ads, so you can keep improving your Facebook audience.
What are the 4 main types of ads?
Social media, paid search, native advertising, and display advertising are the four main types of digital advertising.
What are the 4 main Facebook ad formats?
Video. It can make your ads appear more eye-catching in the Feed.
Instant Experience
Carousel. One carousel advertisement contains up to 10 images or videos, each with its own link.
Image. Using images of your product or brand is recommended.
Collection
What are the five types of Facebook adverts?
Instant Experience
Image. Images of your product or brand are recommended.
Carousel. In a single ad, carousel ads showcase up to ten images or videos with their own links.
Collection
Video. Your ads can be more eye-catching in Feed by moving them around.
How do Facebook ads make money?
How many Facebook ads should I run at once?
It's always smart to run multiple Facebook ads in each ad setting. Advertise 3-5 ads per set. In doing so, you are helping to optimize your campaign, reduce cost per acquisition, and keep it running long before it ends.
What is the best time to post ads on Facebook?
CoSchedule determined that the best times to post on Facebook are between 9-10 am, 11 am-12 noon, and 4-5 pm for B2C businesses. In some cases, workers' breaks coincide with these times (or begin closer to the end of their workday).
What is the most effective type of Facebook ad?
The carousel ad is one of the most effective ways to promote your product through remarketing in your sales funnel. These ads are more interactive than just a single image or single video format, and create more engagement and increase the time spent on the ad.