Imagine a place where you can manage all your marketing campaigns, ad accounts, and Facebook Pages. Pretty great, right? With the Facebook Business Manager, you won't have to imagine anymore!
If you don't know much about the Facebook Business Manager, recently rebranded as the Meta Business Suite, we're here to help you. This is a highly beneficial tool that can help your business greatly.
You can use it to keep on top of all your Facebook marketing campaigns and effectively manage your account. So keep reading to learn how to get started with using the Business Manager.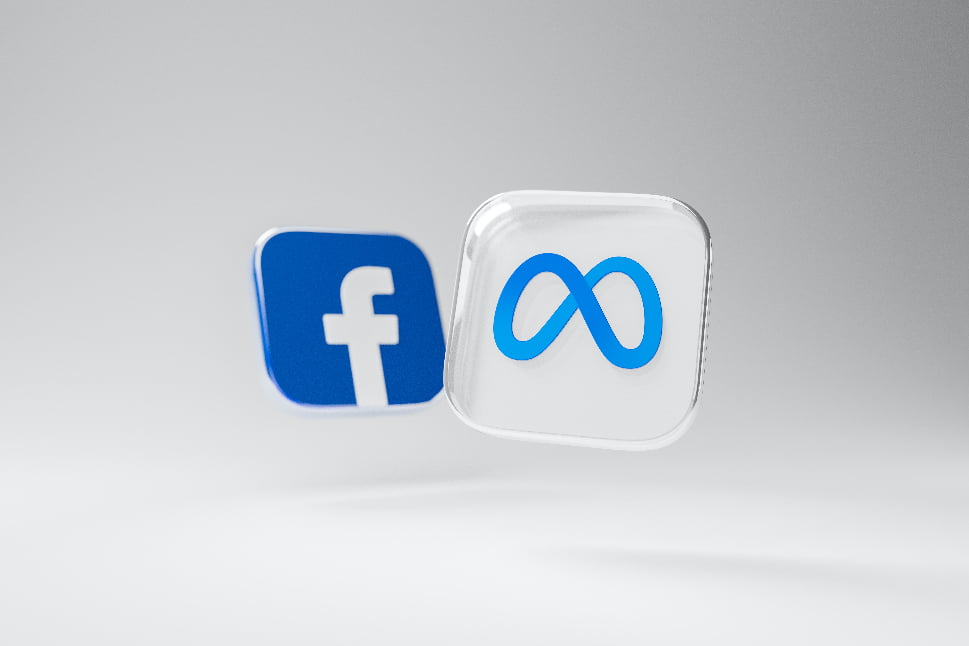 What Is Facebook Business Manager?
The Facebook Business Manager, or the Meta Business Suite, is a free tool that centralizes Facebook, Instagram, and marketing tools. You can use it to create or schedule posts, stories and ads for your business. Other than that, it allows you to grant partial or full access to different employees and assign them different roles within the platform.
Meta Business Suite makes it easy to view notifications and respond to messages quickly, whether you're using it on desktop or mobile. You'll find helpful insights to optimize your efforts as you go.
How to Set up Facebook Business Manager
Setting up your business account is easier than you might think. Once you have your Business Manager account set up, you'll be able to advertise for your business and manage your profile easily.
Follow these simple steps to set up your account:
Go to Business.facebook.com
Before going to this link, ensure you're already logged in to your Facebook account. This link will lead you to the Meta Business home page. Look for the Create Account button next to the Login button. Once you've found it, click it.
Fill in All Needed Details.
To start creating your account, you will need to fill in your business name and email. Make sure you're using a business email. After entering these, click Submit.
Confirm Your Email
After clicking submit, an email for confirmation of your account will be sent to your business email. Click the link inside the email, so you can confirm your new account.
Adding Facebook Pages to Your Meta Business Manager Account
Since this is a new account, your Facebook pages still aren't connected to it. You'll immediately see an Ad Account Performance section on Meta Business Manager's homepage. Scroll down to see the Pages section.
Go to Business Settings
Once in the Pages section, click Business Settings > Add > Add a Page.
Type in Your Page Details
A pop-up will appear when you click Add a page. It will ask you to enter your Facebook page name. You can also choose to type in your page's URL. After this, click the Add Page Button.
Wait for the Confirmation
This will only take a few minutes. Once the pages have been successfully added, you'll be able to see a green check on the pop-up window. And you'll be able to access your page from the Meta Business Suite portal.
How to Grant Access to Employees
Go to the side panel that's located under Business settings. Click Users > People.
You should be able to see a blue Add button highlighted below. Click it.
Enter an employee's email address. Facebook will send them an email with access permissions.
Click on for either Employee access or Admin access. After determining their type of access, click Next.
You can assign your employee to any of the assets on the right. Create roles and tasks for each asset by clicking on it. When you've finished, click Invite.
An invitation will automatically be sent to your employee. You can click Done if you're finished, or you can choose to add more people.
Business Manager Features You Should Know About
Facebook Pixel: If you install Facebook Pixel, Facebook can track people trying to access your website through their Facebook accounts. This way, your website can reach people with ads on Facebook after they've visited your site.
Split testing: Use A/B testing to optimize your ads and know which ads lead to the highest conversion rate. Create an A/B test by going to the Conversions tab in the Facebook Ads account, clicking Create, and then Insights > A/B.
Conversion lift: The conversion lift is a tool to ensure that your ads effectively generate conversions and sales.
Brand lift: Helps you figure out how your ads affect your brand image. This way, you can optimize ads for better brand awareness.
To Wrap Up
Whether new to social media marketing or looking for improved methods, understanding the Meta Business Suite can help level up your business. There are tons of features you can take advantage of, so check out all the cool ways you can use them!
Frequently asked questions
How do I set up Facebook Business Manager 2022?
What is the difference between Meta Business Suite and Business Manager?
Using Business Suite, you can manage all Facebook and Instagram accounts, whereas Business Manager focuses only on Facebook pages and ads.
How do I activate Facebook Business Suite?
Login to the Facebook account associated with your business to access Business Suite. When you visit facebook.com on your desktop, if you are eligible, you will automatically be redirected to Business Suite.
How does Facebook Business Suite Work?
The app, Facebook Business Suite, allows users to access the business's most important updates and priorities, and allows them to assemble feed posts for both Facebook and Instagram, view insights and create ads.
How do you create a meta business?
How can I promote my Facebook page for free?
Give your page a personal touch.
Keep high-quality photographs and videos.
The "Call to Action" button is activated.
Create a Facebook Group.
Promote Your Facebook Page Anywhere.
Use Facebook Live and Facebook Stories.
What is difference between posting in Facebook and Meta Business Suite?
Business Suite (Meta) of Facebook. Facebook Business Suite, which includes front-end management, includes merging all notifications, scheduling posts, and managing your inbox. Facebook (Meta) Business Suite enables you to combine and streamline your Twitter and Messenger accounts across both platforms.
Can you have a Facebook business page without a personal account?
Without a personal account, you cannot create nor create a business Facebook account or FB business page. If you don't like Facebook's policies, you need to create your own personal account to create an administrator.
How do I set up Facebook Business Manager?
The Overview page is at business.facebook.com/businessmanagers. Click Create account. Enter your business name, work email address, and click Next. Enter your details and click Submit.
How much does Facebook Business Suite cost?
Facebook Business Suite is a free Facebook Page management tool that allows administrators (and some other users) to manage Facebook Pages, Instagram accounts, and Messenger interactions from the same dashboard. The Facebook Page Manager apps were replaced with Facebook Business Suite.
How do I get out of Meta Business Suite?
Select Business Apps on the Meta Business Suite desktop.
At the top, click Connected Apps.
Choose the Business App you want to disconnect.
Click Manage
Click more button
Click on Uninstall
How do I get out of Facebook Business Suite?
Open Business Settings
You can find Business Info at Business Info.
Click on the bottom. Click the Leave [Business Name] button below My Info.
How do I verify my Facebook business page 2022?
Verify your Facebook page on Facebook.
You can choose the account you want to verify (page or profile).
Keep the documents in order to prove that you're real.
Choose a profile or page category.
Select the country or region.
Describe your audience
Take details that support your brand's online presence.
Is Facebook Business Manager the same as Meta Business Suite?
The term Meta Business Manager, formerly Facebook Business Manager is familiar to you. Meta explains this as a tool that allows them to manage pages, accounts, and the people who work on them.
Does Meta Business Suite cost money?
Meta Business Suite simplifies Facebook, Instagram, and messaging platforms in one place to make faster and easier connections with people, and improve business results.