If you own a business, a Facebook Business Page is essential. Facebook's 1.82 billion daily active users make it impossible to ignore as a social network.
A Facebook business page creates a consistent digital identity for your business. It helps build relationships with a large community, and allows you to develop sophisticated advertising campaigns.
Possibly this is why over 200 million businesses utilize Facebook's free services. Whether an established multi-national corporation or a small vendor, Facebook allows everyone to manage their marketing efforts on Facebook business pages.
The good news is that starting a Facebook account for a business is pretty straightforward. You probably have everything you need to get started.
Let's dive in.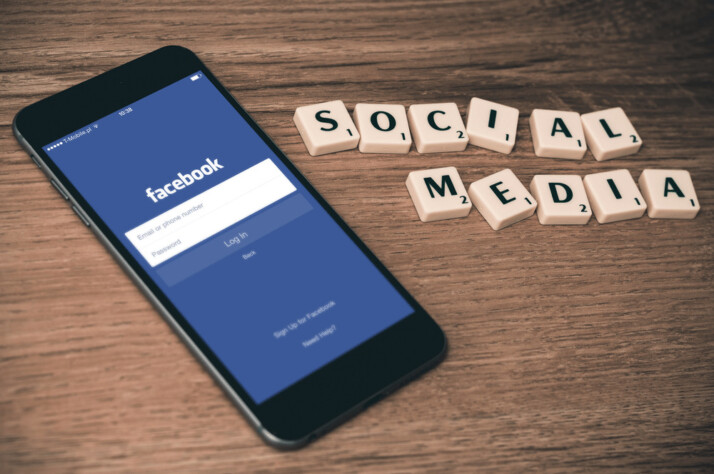 What Is a Facebook Business Page?
A Facebook business page is an efficient means of connecting with current and prospective customers. It enables companies to increase brand exposure and make sales on Facebook for free. You can also link Facebook Shops and Facebook ad accounts to it.
Most importantly, a business page allows for engagement with their Facebook audience.
If you want to learn how to make a Facebook page for your company, let's go to the next section.
How to Create a Facebook Business Page
Creating a Facebook business page is an easy and cost-effective way to make an impact within your social media channels. Here's how to create one from scratch.
1. Log Into Your Facebook Personal Account
Before creating a Facebook Business Page, you must first log in to your personal Facebook account.
One or more page administrators can work on a business Page. The administrators are Facebook users with personal profiles.
Your account, therefore, functions as the key to your new business Page. If you have team members assisting you with your page, their accounts will grant them access to their respective roles and skills.
2. Sign up and Create a Business Page
To create a Facebook page, visit facebook.com/pages/create.
Input your business details in the left panel. As you make changes, the page preview on the right updates in real-time.
Use your business's name or a keyword that people are likely to use to find your business as the page's title.
In the category field, provide a few words that characterize your business, and Facebook will recommend alternatives. You may select up to three of the recommendations.
Next, enter text into the Description field, which is the summary that shows in search engine results. It should have a maximum of 255 characters.
When satisfied with your description, click the 'Create Page' button.
3. Profile Picture & Cover Photo
You will next submit a profile and cover photographs to your Facebook Page. Making an initial solid visual impression is essential, so choose carefully here. Ensure that your selected images correspond with your brand and associates with your company.
Employing your logo is often the safest option if you have a well-known brand. A picture portrait will serve you well for a star or public person. Consider including a well-shot photograph of your unique product if it's for a local firm. It is essential to make it easy for potential followers or customers to recognize your page.
Your profile photograph should be 170 × 170 pixels, and cropped to a circle. Click Add Profile Picture to conclude.
Proceed to upload your Facebook cover image. This image should capture the spirit of your business and communicate the personality of your company or brand. Facebook suggests selecting an image with dimensions of 1640 by 856 pixels.
Once you select a suitable image, click Add Cover Photo. After uploading photographs, you may shift between desktop and mobile views using the buttons in the upper right corner of the preview.
Use them to ensure that your pictures are satisfactory on both displays. You can reposition the images in the left column by dragging them. When you are satisfied with your choices, click Save.
3. Configure Your Business for WhatsApp (optional)
When you click the "Save" button, you will receive a prompt to integrate your business with WhatsApp. This allows you to link to WhatsApp from Facebook adverts or add a WhatsApp button to your website, however it isn't mandatory.
If you wish to integrate your company's WhatsApp account, click Send Code. Close the window if you don't wish to connect to WhatsApp. There will be one final confirmation box asking whether you are certain.
4. Submit Username
To inform others of your Facebook location, you must offer them with your username, often known as your vanity URL.
Facebook permits up to 50 characters, but doing so is unnecessary. You will need a password that is easy to remember and enter on a keyboard. It is acceptable to use your business name or a clear version.
Select Create username from the Page preview menu.
Enter your preferred user name.
Facebook will alert you if it becomes accessible. A green checkmark signifies a positive result.
5. Provide Your Business Information
You might be tempted to put off filling out the About section of your Facebook Page, but doing so is essential.
Because Facebook is typically the first stop for curious clients, it is vital that all business-related information is accessible there.
The good thing is that Facebook makes this effortless.
Go to Page View
Scroll down to Set Your Page Up for Success
Click on Provide Info and Preferences.
Include your website's URL and any other pertinent information and the hours when your business is available to the public. This is important because it appears in relevant search results.
6. Call to Action
Remember to include a call to action. With Facebook's built-in CTA, it's easy to give consumers with the necessary information and drive real-time interaction between your brand and its target audience.
Visitors will be persuaded to take the desired actions if you use enticing call-to-action buttons. To insert a call to action, select the Add an Action option in the blue box.
7. to Control and Render Publically Invisible
You can return to these instructions later if you choose not to complete them immediately. To accomplish this, click Manage Page on the page's left side and then click Edit Page Info.
You can deactivate your Facebook Business Page at any time to gain some breathing room while you iron out the wrinkles.
After selecting Manage Page from the menu, click Settings followed by General.
To make a page private, navigate to its settings and select the unpublished option.
Once you are satisfied with your page, you can republish it by repeating the processes outlined previously.
To Wrap Up
A Facebook business page is more detailed than a personal profile. You can control who sees what information and do what they do with your page.
Set up your Facebook business page today and see the difference it can make for your business. Use INK social tools to create a well-optimized Facebook business page in a matter of minutes.
Explore All
Facebook Marketing Articles