There isn't a toll-free number available for the general public to speak with consultants on Facebook. However, if you simply Googled that query, you most likely require immediate assistance from Facebook with regard to your business profiles.
In the era of online support, we are used to being able to contact companies quickly and easily. Today, the fastest and most efficient ways to contact the businesses whose services we depend on every day are online chats, email, and helplines.
However, the circumstance is a little bit different in the case of Facebook. Although it might seem difficult, getting in touch with Facebook isn't impossible. Let's take a look at how Facebook Business support works.
Is It Hard to Reach Facebook Business Support?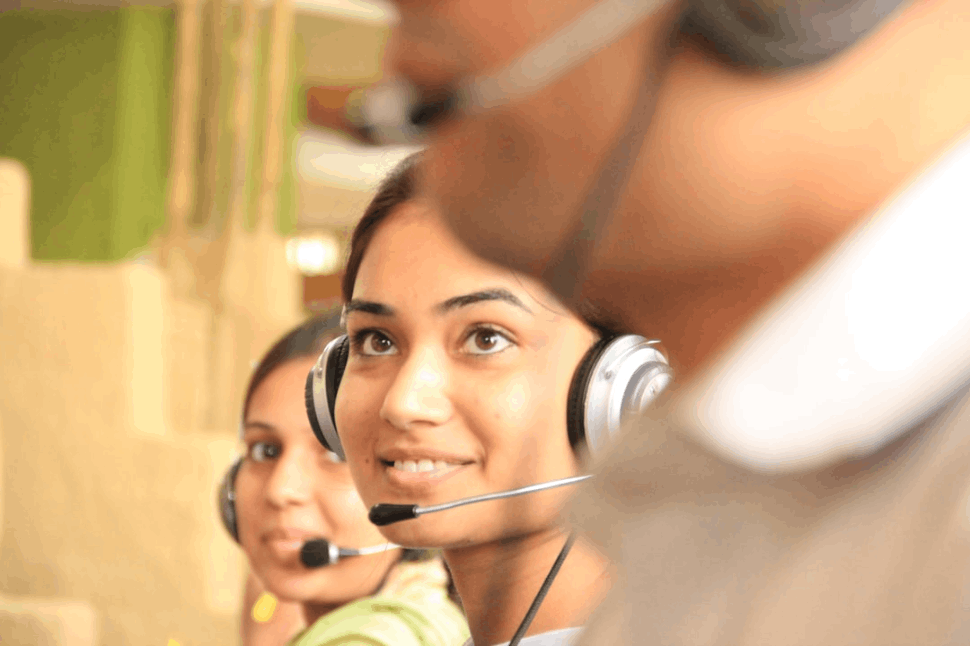 We're sorry to disappoint you if you were looking for the Facebook Business support email address: You can only contact Facebook customer service using the appropriate forms.
Only after completing the proper form among more than 100 contact forms will a support representative email you. You could still directly chat with a representative now and then, but this feature has recently been curtailed.
Facebook has outsourced its customer support for Facebook ads and other business-related aspects. That's why it is difficult to reach an actual person when you have a problem. Since millions of small business owners advertise on Facebook, it's difficult to contact an actual human being to discuss your issue.
The firm that overtook Facebook Business support is called Global Marketing Solutions. Now let us take a look at how the entire procedure of reaching Facebook Business Support works, shall we?
How to Reach Facebook Business Support?
A member of the GMS (Global Marketing Solutions) team will assess your issue after you contact Facebook Business support. They will send it directly to customer support on Facebook Business if it is relevant enough.
GMS will contact you after submitting your case to Facebook and awaiting a response from a more senior Facebook representative. This may take a few days or even weeks, and you might never hear from them again.
According to how important it is to your business, follow up on your issue several times a week or every day.
We put together a list of the appropriate contact forms to help you navigate the support odyssey a little easier and improve your chances of connecting with the right spokesperson.
Alternatively, you can go to the general Facebook business help center, which compiles the various contact forms into a single, "searchable," and customizable solution.
Facebook Business Live Chat Support
Another option is available if you don't want to fill out contact forms.
All you have to do is visit the marketing partners toolkit support page. In the bottom right corner, if you look closely, you can see a live chat icon.
A drop-down menu with various support e-mail addresses was the only thing this button previously led to, so Facebook only recently brought this feature back.
The contact form is accessible after clicking the chat button.
To start the chat, you must complete the form with details about yourself and your issue. You will also need to respond to multiple-choice questions like:.
Unfortunately, the staff members of this support chat can usually only assist you with basic problems. Restoring compromised or disabled business accounts, changing passwords, processing password reset requests or fixing issues with your pages, for instance.
If your issue is more complex, you can only hope that they will be able to direct you to the appropriate division or individual, which will depend on your problem.
But bear in mind that only business accounts are eligible for this feature! Standard user accounts cannot receive assistance through the support chat.
You can examine your links using the Facebook Debugger to verify what Facebook currently sees for your URLs. This is especially useful in cases where one of your URLs has been blocked.
Conclusion
If you're looking for business support but don't want to pay through the nose for it, Facebook might be your solution. Facebook Business Live Chat Support is available for anyone looking for business help or support. Facebook Live Chat gives you the flexibility to hang out with clients, answer their questions, or just chat with them in real-time.
However, it isn't your typical customer service and Facebook Live Chat Support may not be good enough for the most complicated customer support inquiries.
Frequently asked questions
Is Facebook effective for marketing?
Facebook pages are a great free marketing tool for businesses. Businesses use these pages to identify themselves – not just by listing product offerings and services, but also by sharing links, images, and posts on a customizable page so that the users can understand the character and personalities of this company.
What are the 5 benefits of Facebook?
4. You can find top job candidates by using Facebook.
2. Facebook creates professional bonds among competitors.
1. Your online brand can be built on Facebook.
5. Productivity can increase with Facebook.
3. Changing perceptions on Facebook is possible.
How do I get Facebook support?
Facebook is available on desktop. Three options are available in the menu. The first option is "Help Center." Clicking this will take you to Facebook's Help Center page, which is a searchable library of tips and tricks.
Why is Facebook good for business marketing?
Facebook's tools are ideal for the business that wants to establish an authentic relationship with its audience. It allows marketers to create and distribute quality content that's helpful to users. These functions are great for sales and customer service reps who want to connect with consumers interested in a brand.
Does Facebook support business?
Go to https://www.facebook.com/business/help.'section where it says 'Contact our support team' and click the Chat or Email buttons.
How can I use Facebook to grow my business?
Start the conversation
Motivate people
Your customers are an important part of your story.
The place you go to for great content.
Customer service should be your thing.
Try this video
Use Insights to find out what works.
Get relevant content to target audiences.
What does Facebook offer to businesses?
Facebook Offers is a social media marketing feature which allows brands to promote coupons, discounts and deals to their customers, ultimately helping convert more leads. With attractive offers and discounts, this feature extends brand reach and increases revenue.
How do Facebook ads help businesses?
Using Facebook ads can help a business get more visibility for its content and boost traffic to their core website content – whether it's cornerstone content, simple ad copy, or blogs. Facebook ads can be set up to target a higher percentage of site traffic, more impressions, and even a high click-through-rate (CTR).
How can I chat with Facebook Business 2022?
Is Facebook still relevant for business 2021?
Facebook advertising is worth the time to test out a video ad, story ade, carousel ader, and continually refine your Facebook audience in your ap campaign.
What are the disadvantages of Facebook for business?
You're Not 100% In Control.
1 : The Internet is not widely used.
Playing online will require you to pay.
There are seriously limited SEO options for your website.
Your Page Cannot Fully Branded.
How does Facebook support itself financially?
Advertising revenue is the predominant way Facebook makes money. The company offers other products besides its social media platform, but advertising revenues are insignificant.
What is Facebook's customer service?
You'll get a recording if you dial one of Palo Alto's popular mobile number apps, (650-543-4800 and 650-308-7300). This page will walk you through a series of menus, with each option asking you to send an email to an appropriate account.
How Effective is Facebook for business?
On Facebook, customers who like a business are 79% more likely to make a purchase than non-fans. Facebook has influenced 52% of consumers when making online and offline purchases in 2015, and this number is increasing.
What is the disadvantage of Facebook?
Social media such as Facebook can cause people to lose focus and get distracted from the more important tasks at hand. Also, it's addictive and is harmful to your mental and physical health.