Facebook cover photos are a great way to advertise your brand and draw attention to your page. Like the content, your Facebook cover photo size 2022 needs to be perfect and appropriate.
Sometimes, you spend a lot of time editing an image for your cover photo, only to find out that it doesn't fit. To avoid resizing continuously, it helps to know the typical Facebook cover photo dimension.
So, what should your cover photo dimension be? Read on to find out.
Why Your Facebook Cover Photo Is Important
Any business trying to promote its products online should give its Facebook cover photo a lot of thought and planning. Facebook cover photo can be an effective marketing tool when used appropriately.
Knowing the dimensions of your cover photo will help ensure you're making the most use of your cover photo. With the perfect cover photo, your business will reap the benefits of increased visibility and bottom line value.
Facebook Cover Photo Size 2022
According to Facebook, your cover photo displays at 820 pixels wide by 312 pixels tall on computers. And 640 pixels wide by 360 pixels on smartphones. This is tricky as your Facebook cover shows differently on mobile and desktop computers.
We recommend using the size 820px by 360px and keeping text and graphics in the middle safe zone. This will ensure that your cover photo is displayed on both devices and that no critical components get cut off.
Brilliant Ideas for Your Facebook Cover Photo
You want to ensure that your cover photo represents your brand. Think about what makes your brand unique, and try to show that in your cover photo. These are some great ideas for cover photos:
1. Use Your Cover Photo to Drive Sales or Lead Generation.
Think of your cover photo as your brand's digital billboard. It is the first thing people see and spend time looking at. It is where people get to learn about you. Remember your goal: grab attention. Of course, you also want to go beyond simply grabbing attention to drive sales.
Display relevant information in a creative and fun way. Make it so enticing that people are compelled to click through to learn more. Also, include an appropriate call-to-action button to encourage people to take action.
2. Feature User Generated Content
User-generated content refers to content related to your business but created by someone who's not a representative of your business. It could be a review, social media update, video, or any other media type. UGC is influential because people are more likely to trust content created by another person than a company.
Content generated by Facebook users is one of the best marketing tools you have available. Using this content in your cover photo can help build rapport and loyalty.
3. Advertise Upcoming Events
If you have an event coming up, consider using your cover photo to announce and create hype for the event. This can also be a great way to drive attendance and generate new leads for your business.
4. Show Off Products' Features & Benefits
Showcasing your product's feature on your Facebook cover photo is a compelling way to stand out against your competitors on social media. This will prompt viewers to purchase the product displayed, leading to a better conversion rate and increased lead generation.
5. Show Off Your Store
If you own a physical store, it's a good idea to take a picture of it and display it on your cover photo. Consumers will trust you better, seeing that you have a physical location. It will also compel them to walk into your store and make a purchase.
If you own just an online store, it's good to display pictures of the products you sell on your website.
6. Feature Team Members & Employees
You can use your cover image to showcase your company's management, employee, or staff. This helps to humanize your brand and create a more personal connection with your audience.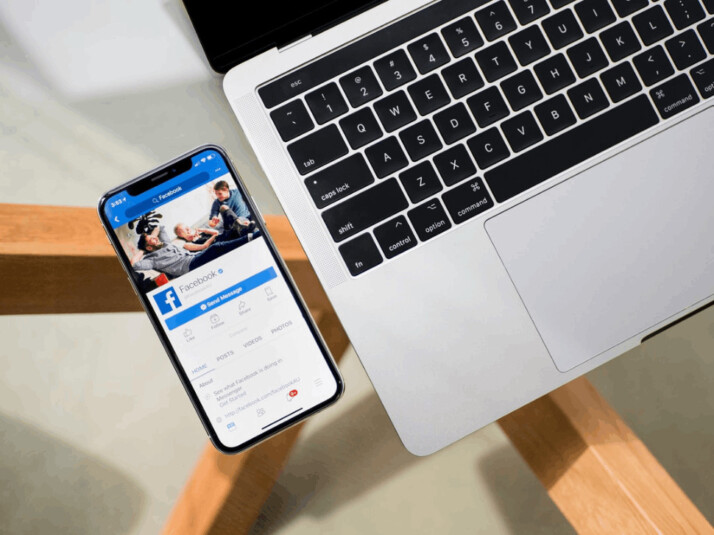 To Wrap Up
A Facebook cover photo is a great way to advertise your product and drive traffic to your e-commerce merchant account. This is all dependent on the creation of a compelling, focused, and productive cover photo.
A cover photo with the perfect photo dimensions can have an immense impact on your Facebook page's vibrancy. Now that you know how to make the most out of your Facebook cover photo, it's time to make that change. Follow this Facebook cover photo size 2022 guide for the best results.
Explore All
Facebook Marketing Articles