Millions of Facebook users take pictures of themselves and some of their favorite things and upload them to Facebook daily. As a result, finding the profile of a Facebook user via image search can be tedious.
There's so much content on the platform that it's impossible going through it all. So how do you find someone using just their photo? Facebook Image Search is a lot easier when you have the right tips.
You may need to pull out more information about someone you met, including their email address, name, and workplace address.
If all you have is a picture of them, you might have difficulty finding them. But it doesn't have to be this way. In this guide, you'll learn how to picture search better using Facebook.
Facebook Image Search
Facebook Image Search is an easy way to find the profile of a Facebook user using a photo ID, or reverse Facebook image search. Finding a Facebook user's profile using their image might sound impossible, but in the real sense, it can be done. The trick is to use some strategic Facebook tools to get the most out of your picture search results.
Just as you'd typically search for a name by accessing the site's search tool, a Facebook image search can be as simple as that. Facebook's search bar recognizes natural language, making it easy to find photos depending on your relationship with users and their privacy settings.
There are several other ways to carry out your search if you're not logged into Facebook. However, not all methods will work if the user has privacy settings installed on their Facebook account.
Searching for a Picture
Sometimes, you may have a person's full name but want to pull out some of their photos from Facebook. Follow these easy steps:
Login to your Facebook account.
Type "Photos of[person's name] in the search bar.
If you're friends with the person, the search will bring out photos shared with friends. If you're not friends on Facebook, the search will bring out images the person shared with the public.
You can use filters such as the date or location of the photo to narrow down your search.
Facebook Reverse Image Search
Reverse Image Search helps you find similar images on the internet. The Search Engine will display similar images from around the web when you upload an image. You can use the Facebook Reverse Image Search if you have a photo of someone but need to find extra information about them.
A reverse image search will only be helpful if;
The Facebook user's privacy settings are public.
If the search enging indexed the images.
And sometimes, if the person's profile is popular.
There are two approaches to this.
1. Using an Image Search Engine like Google Image search
Open the search engine. And select the option "Paste Image URL" or "Upload an Image."
Copy and paste the image URL into the search browser.
Or use the upload option to upload the image to the search engine.
2. Search Using Image ID Number
You can follow these steps if the photo is taken from a Facebook account.
Identify the numeric file name of the image.
You'll see three sets of numbers separated by periods. You'd need to use the middle set of numbers. Example: 11406416 10102210414947521 2931549383973829138_o.jpeg.
The underlined set is what you need.
Paste the number into your browser with this address in front: https://www.facebook.com/photo.php?fbid=[number here]
You'll see the profile of the Facebook user when you press enter.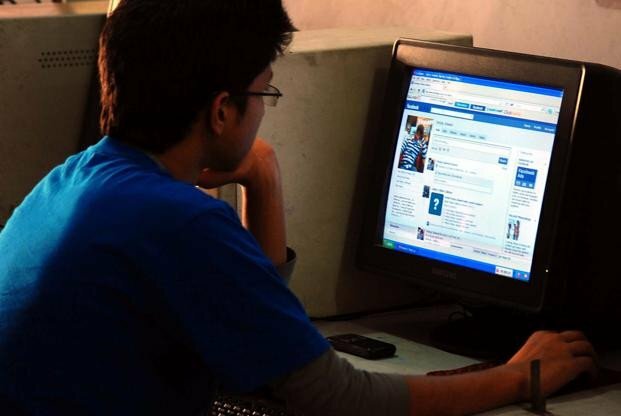 To Wrap Up
Facebook photo search is a technique for locating the profile of a Facebook user using the photo ID or reverse image search.
You may need to find someone's Facebook profile to access their information. If all you have is a picture of them, you can carry out a successful search. It can be as simple as using the search tool. The methods and steps outlined in this article will come in handy.
Frequently asked questions
How can I find a person with just a picture for free?
Open the Google app or Chrome app on your Android device or tablet. Look at the image on the website. Hold and touch the image. Google Lens allows you to search using it.
Which app can find a person by picture?
CalorieMama
Cam Find
Google Lens. You can capture images with your smartphone camera and then perform a search on the web based on images using this app.
Amazon's Flow Engine
Searching via reverse image on Google.
ScreenShop
LeafSnap
TapTapSee Category: Accessibility
How do you do a reverse image search?
On a desktop computer, you can browse reverse images with Google. You can go to images.google.com (opens in a new window), click the camera icon, and paste in the URL for an image you've seen online, upload an image from your hard drive, or drag.
Can Google identify photos?
A mobile app, Google Goggles, used visual search technology to identify objects through the camera of a mobile device. When users take a photo of a physical object, Google searches and retrieves information.
How do you do a face recognition search?
Search for images by clicking the camera icon.
If you go to Google Images Search, enter your query, hit Enter, and then add "&imgtype=face" (without the quotes), either to the end of the search URL or right before another string beginning with &.
What is the best reverse image search?
Google Image Search
Bing Visual Search
3 Yahoo Image Search
Visual search tool for Pinterest.
Getty Images
Picsearch
Search Tineye images with reverse filters.
PREPOSTSEO
How do you search a face on Google?
Your country does not offer this feature.
Settings turned off face grouping.
Face groups have not been created.
Can you reverse image search on Facebook?
Facebook does not have a reverse image search feature, but you may use the unique numerical ID that Facebook assigns to every image on the site to identify the source of the photo. You can also perform a reverse image search outside of Facebook using Google Image Search.
How can I search a person by image?
Go to the Google or Chrome app on your Android smartphone.
Picture the website
Keep the image in touch.
Zoom on Google Images. Select an object to search an image if it is available on the object.
Search for relevant search results at the bottom.
How can I search by image on Facebook?
Click the image and search Google for it.
Here's a tab showing possible matches for the picture.
Replace the text in the search box with site:facebook.com, and press Enter.
How do I search Photos by year 2022 on Facebook?
The button on the bar or in the left sidebar can be accessed here. Then click Recent. As you scroll down past your profile picture, this will appear in the upper left. Click on the year that you want to jump to.
Can someone on Facebook tell if you look at their pictures?
Facebook doesn't tell you you've seen their profile on the site. Apps developed by third parties cannot offer this functionality.
How can I find someone on Facebook without their name?
You can search for a person on the Facebook Directory using the URL http://www.facebook.com/directory/ without having to log in. You can find the matching list of names you are looking for in the search results.
How do I use Google image search?
Use a web browser on your computer.
Use Google Images for your search.
Find the image you wish to search with the file on your computer.
Click the image
Hold down the mouse and drag the image to the search box.
Google Image Search is the easiest way to search. Drag and drop an image into the search bar. Right click your mouse on the image and select "Search Google For This Image" if it appears in a browser. It can help you find other sizes and locations, or similar images that may be similar to yours.