Millions of Facebook users take pictures of themselves and some of their favorite things and upload them to Facebook daily. As a result, finding the profile of a Facebook user via image search can be tedious.
There's so much content on the platform that it's impossible going through it all. So how do you find someone using just their photo? Facebook Image Search is a lot easier when you have the right tips.
You may need to pull out more information about someone you met, including their email address, name, and workplace address.
If all you have is a picture of them, you might have difficulty finding them. But it doesn't have to be this way. In this guide, you'll learn how to picture search better using Facebook.
Facebook Image Search
Facebook Image Search is an easy way to find the profile of a Facebook user using a photo ID, or reverse Facebook image search. Finding a Facebook user's profile using their image might sound impossible, but in the real sense, it can be done. The trick is to use some strategic Facebook tools to get the most out of your picture search results.
Just as you'd typically search for a name by accessing the site's search tool, a Facebook image search can be as simple as that. Facebook's search bar recognizes natural language, making it easy to find photos depending on your relationship with users and their privacy settings.
There are several other ways to carry out your search if you're not logged into Facebook. However, not all methods will work if the user has privacy settings installed on their Facebook account.
Searching for a Picture
Sometimes, you may have a person's full name but want to pull out some of their photos from Facebook. Follow these easy steps:
Login to your Facebook account.
Type "Photos of[person's name] in the search bar.
If you're friends with the person, the search will bring out photos shared with friends. If you're not friends on Facebook, the search will bring out images the person shared with the public.
You can use filters such as the date or location of the photo to narrow down your search.
Facebook Reverse Image Search
Reverse Image Search helps you find similar images on the internet. The Search Engine will display similar images from around the web when you upload an image. You can use the Facebook Reverse Image Search if you have a photo of someone but need to find extra information about them.
A reverse image search will only be helpful if;
The Facebook user's privacy settings are public.
If the search enging indexed the images.
And sometimes, if the person's profile is popular.
There are two approaches to this.
1. Using an Image Search Engine like Google Image search
Open the search engine. And select the option "Paste Image URL" or "Upload an Image."
Copy and paste the image URL into the search browser.
Or use the upload option to upload the image to the search engine.
2. Search Using Image ID Number
You can follow these steps if the photo is taken from a Facebook account.
Identify the numeric file name of the image.
You'll see three sets of numbers separated by periods. You'd need to use the middle set of numbers. Example: 11406416 10102210414947521 2931549383973829138_o.jpeg.
The underlined set is what you need.
Paste the number into your browser with this address in front: https://www.facebook.com/photo.php?fbid=[number here]
You'll see the profile of the Facebook user when you press enter.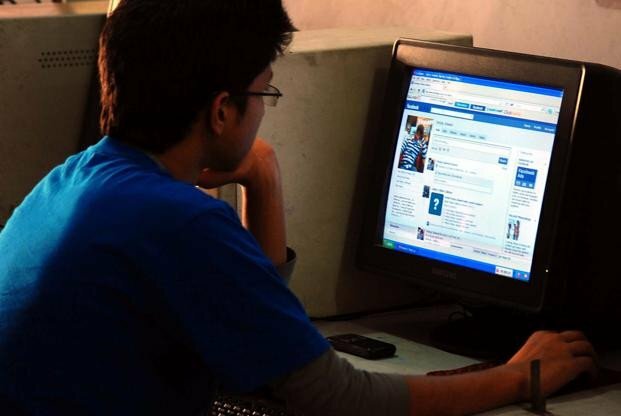 To Wrap Up
Facebook photo search is a technique for locating the profile of a Facebook user using the photo ID or reverse image search.
You may need to find someone's Facebook profile to access their information. If all you have is a picture of them, you can carry out a successful search. It can be as simple as using the search tool. The methods and steps outlined in this article will come in handy.
Explore All
Facebook Marketing Articles