Facebook Insights page provides valuable information to track user interactions on your Facebook business page. You can see a wealth of information on your content, audience, and ad performance.
With Facebook Insights, you can determine the best time and day to post and what content is most popular. The valuable data ranging from page likes, engagement, reach, and demographics will help you understand how your content resonates with your audience.
This guide will cover everything you need to know about the powerful Facebook Insights tool.
How to Access Facebook Insights Page
To access the Facebook Insights page from your desktop, go to your Facebook Business Page. Then click Insightson the left-hand menu under Manage Page. It will open the main Insight dashboard with an overview of your Page's post, audience, and reach results.
Here, you'll see information on Facebook page likes, reach, age of audience, actions on the page, and much more. The whole thing might look overwhelming at first, but it's pretty easy to navigate each segment.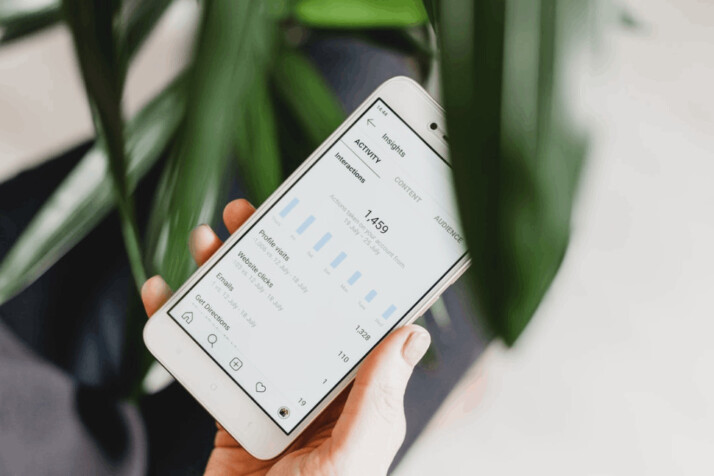 Five Key Segments of Facebook Insights
There's a lot to learn about how your business page is doing from the data on Facebook Insights. There are some key data that will help you extract important information to improve your Facebook marketing strategy. Let's look at the significant segments of Facebook Insights in detail.
1. Overview: Know How Your Page Is Doing
In Facebook Insights, the Overview tab does more than it says. First and foremost, it clearly shows the complete summary of your page. Besides, it also analyzes the key metrics for your recent posts and compares your page with other similar Facebook pages.
Page Summary:
The Page summary section displays the main metrics of your page, including page likes, engagement, and reach over the past week. It also shows graphs for the period and tells you how much change was made from previous periods. A quick assessment of your Facebook Page performance can be found here.
Most Recent Posts:
As the name suggests, this section is for upholding the key information on the recent posts on your page. The data display the published date, targeting, post type, reach, and engagement. You can quickly get a sense of how well your Facebook Page is performing in this section.
Pages to Watch:
Using the Pages to Watch section, you can quickly compare your Page with a few other Pages you want to watch. Any Page you click on will display its most popular postings from the last seven days. This section is great for tracking how your Facebook Page is doing compared to your peers and competitors.
2. Likes: Where All Your Page Likes Came From
You can learn more about your Page's likes using the Likes tab. This section shows everything from the growth and average to the source of likes on your page. When you click on the Likes option, you will be shown the demographics, location, and age groups of your page followers.
There are graphs to provide the pattern of overall Page likes and how many Likes your Page receives each day. It breaks down the data into how many organic or paid Likes your page received. While having net positive Likes is excellent, keeping an eye on the Unlikes trend is also important.
3. Reach: the Reach of Your Page & the Factors Affecting It
The Reach tab provides you with information on the reach of your Facebook Page and posts with variables that influence that reach.
The Post Reach graph will show the data on how many people your post has reached. It can be an efficient technique to evaluate your organic reach over time and the effectiveness of your advertising.
4. Page Views: Who Viewed What Sections of Your Page
The Page Views tab shows the information on your page views and traffic sources. The amount of times your Page was seen overall is the Total Views. However, the Total People Who Viewed Your Page refers to the number of people who visited your Facebook page. The number of visits from the same person will only be counted once.
The Top Sources section shows a graph with the top five traffic sources that brought visitors to your page. Knowing this information enables you to put more effort into those sources and boost your page views.
5. Action on Page: What People Did on Your Page
In the Actions on Page tab, you may learn what visitors do while they are on your page. Some common actions Facebook considers are: Get directions and clicking on the website, phone number, or your action button.
Local businesses may be more concerned about how often people want directions to their place or ask for their phone number. However, online businesses will be more focused on the frequency of website clicks.
The Bottom Line
This guide breaks down what analyzing the insights of your Facebook page entails. It shares the key segments of your Facebook page, giving you an overview of each segment and what it means for your business. Facebook Insights shows off the numbers that are important for your online business. Hope you find this article helpful!
Explore All
Facebook Marketing Articles