Facebook lead ads are a strong tool to create leads from Facebook's large audiences. Advertisers can tailor their ads as they see fit.
Ads can run targeted by demographics, interest, location and more. Before the use of Facebook lead ads, campaigns had to run for months in order to be effective.
Converting leads required the user to leave the social media site and visit an external landing page. Then, consumers had to reply to a second CTA to provide personal information. Long processes often failed.
Facebook lead advertising cut off the redirect flow and streamlined the process, improving conversions.
This article looks at advantages of Facebook lead ads as well as how to set one up in no time. Let's get started.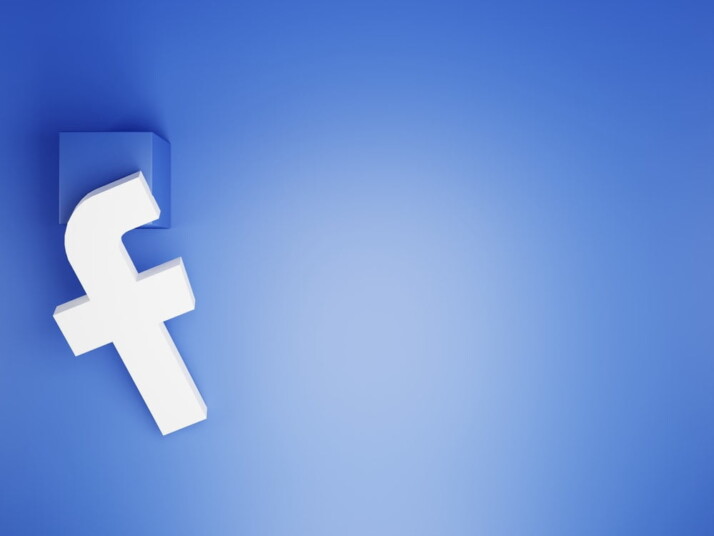 Advantages of Facebook Lead Ads
1. Huge Audience With a High Rate of Conversion
Facebook is one of the largest social media networks, with 2.93 billion monthly active users around the world. It has a lot to offer marketers.
2. Facebook Lead Ads Work Best on Mobile
Statistics says that 98.5% of Facebook users get on the site with their phones or tablets.
You can reach more people who are likely to interact with your brand if you use Facebook Lead Ads in your marketing campaigns. There is also a ready-made version of these ads that is best for mobile displays but can also be used on desktops.
3. Facebook Lead Ads Makes Conversion Easier
The form on the lead ads is interactive and can be filled out right on the platform. This gets rid of the need to send people to your landing page and helps you get more sales. It also saves money because you don't have to pay to make landing pages for your ads.
4. Targeting Is Very Accurate With Facebook Lead Ads
You don't have to guess with Facebook Lead Ads. It's made to make it easy for you to reach the people you want to reach in your niche.
By choosing your target audience and modifying Facebook Lead Ads settings, you can reach potential consumers.
5. It Costs Less Than Direct Marketing
You can save money on your advertising budget if you use Facebook Lead Ads. Research shows that Facebook Lead Ads cut the cost of a good lead by a lot.
6. Helps Brand Awareness
Facebook is the best place to spread the word about your brand because it is the largest social media site. The advertising features of the platform also make it as easy as possible to build your audiences and turn them into leads.
7. Saves Time
When Facebook showed off Lead Ads, they called it a "tap-and-done" feature, which is exactly what it is. It saves the user's time and yours. This feature has made it easy for users to fill out forms and for you to get and manage leads.
8. Fully Customizable Tool
When creating an ad campaign on Facebook, you can edit categories like size, number of people, type of business, and field of study. With these options, you may promote your product or service and raise brand awareness.
How to Set up Lead Ads on Facebook
1. Set a Goal for Your Campaign
A campaign is only going to be effective if it has a clear goal. You should have a goal in mind before you start to set up your Lead Ads on Facebook.
Be specific about what you hope to gain from the campaign and how the goal will be reached. To set your goal:
Click on "Ads Manager."
Next, click the green "Create" button and choose the goal of your campaign.
To find new customers, choose "Lead generation."
Click "Continue."
2. Give Your Campaign a Name
Under "Lead generation," type in the name of your campaign. You can also set up a "A/B Test" and "Campaign Budget Optimization" or choose a "SpecialAdCategory" if it applies from the drop-down menu.
3. Type in the Name of the "ad Set."
Choose "Lead method" and the Facebook page you want to use for the campaign. You can also turn on the button that says "Dynamic creative."
4. Fix in Budget & Schedule
Budget is the amount you want your ads to cost. Schedule refers to when your Facebook ad will show. For example, set a $100 budget and schedule at 12am, 2pm, etc., depending on traffic.
5. Set up Optimization & Delivery
Optimization has to do with how often you want your campaign ads to appear, and when you want them to appear. Delivery is the next step that deals with the way your ads get spread out on Facebook.
6. Decide Who Will See Your Facebook Lead Ads
You can choose from your "Audience" list, but if you don't have one, you'll have to make one.
How to Make an Audience List
1. Click "Create New"
Click "Create new" to add a new list of people you want to reach. The custom audience is made up of users whose names, email addresses, locations, etc. you already know.
2. Go to Custom Audience Source
Set a few parameters for the Custom Audience on your new website. Click "Next" to finish.
You need to have the Facebook Pixel running on your website in order to choose the custom audience for your website.
How to Design Facebook Lead Ads
1. Give Your Ad a Name
Under "Identify," type the "Facebook Page" you want to represent your business at the ad set level.
2. Set up Your "Ad Setup"
Choose "Format." Select "Carousel" and "Single image or video" are the formats that can be used. You may use one picture or video for your content.
3. Put Together Your "Ad Creatives"
In this section, you can put your creatives, such as the Media, Description, Headline, Call to Action, button label, etc,. On the right, you should see a sneak peek.
4. Fill in "Destination" and "Instant Form"
The most important part of making an ad is this step. When you click "Create form," the form will appear. Fill appropriately and submit the form.
Once your ad is approved, the tracking parameters will be on your ad form. You can also use the Lead Capture Ads Test Tool to build test leads to test your ideas before you launch your ad.
How to Edit Your Lead Ads on Facebook
You might want to change your lead form for a number of reasons. Reasons such as a change in your strategy or the results of an A/B test, among others.
If the ad is simply a draft, you can make changes using the same techniques.
But you can't really change a lead ads form that's already out there. But you can copy a form that already exists, make the changes, and then publish the new form. Here's what you need to do:
Step 1: Go to your "Ads Manager" and make a new ad. As shown in the above steps, choose "Lead generation" as the goal.
Step 2: Add the text and images that make up your ad's creatives to your ad.
Step 3: Find the Lead forms in the Ad content area. Click on the lead form you want to copy, then click Duplicate.
Step 4: Change the name of your form and make any other changes you need to.
Step 5: Carefully crosscheck what you have filled and then click "Finish Form."
Congratulations! Your Facebook Lead Ads has been edited and ready to launch.
To Wrap Up
Facebook lead advertising provides a high conversion rate, time-saving tools, and a customer-targeted algorithm.
Don't know how to create compelling call to actions or headlines that sell for your Facebook Ad? Try our social tools for texts that lead to action.
Explore All
Facebook Marketing Articles