Running profitable Facebook ad campaigns can be difficult, especially if you are just starting with Facebook ads. There are numerous elements to set up, and if you don't structure your campaigns well, you probably won't get a return on the money you spend on advertisements.
For this reason, a lot of people decide to enroll in a Facebook ads course to get a better understanding of the site. We've reviewed and rated the most well-liked marketing courses for Facebook to make it easier for you to find the one that best suits your requirements.
So, if you are unable to choose which of the many Facebook marketing courses to educate yourself with, keep reading until the end!
Why You Need a Marketing Course for Facebook?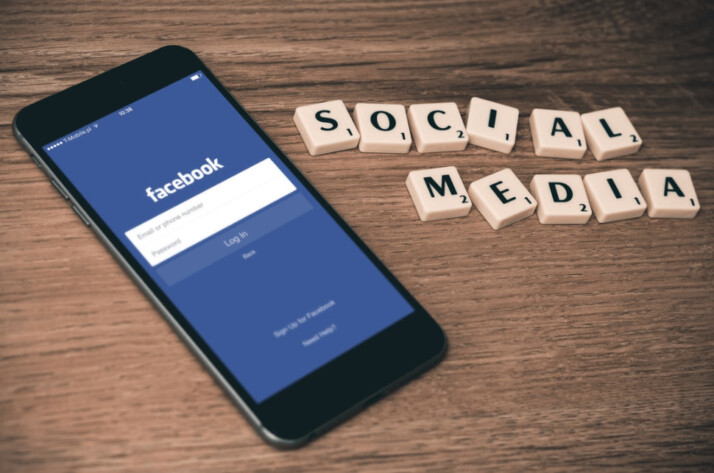 Every small business needs to use social media (Instagram, Facebook) ads. It is typical to come across businesses looking for people with experience in this field. Your certification demonstrates that you have had training in the past; they will be more interested in hiring you. You can mention that the certification program typically includes hands-on training.
Small businesses should consider enrolling in a marketing course. Small businesses typically don't have the funds to hire marketing specialists. Why not learn how to manage campaign optimization? The information you gain will help you attract new customers and strengthen your relationship with current ones.
Don't worry if you're just starting because many certification programs are created for those with little experience running a business. There are no additional fees if you ask the instructor for assistance with a lesson-related question. Consider enrolling in various Facebook advertising courses. The more you experiment on Facebook ads, the more confident you will become. You can obtain an advanced Facebook advertising certification once you feel you have attained professional status.
Enrolling in a Facebook ads certification program is even more essential if you want to launch your own Facebook advertising business. Even though you'll be hiring other staff to help with social media promotion, it's still vital that you have solid knowledge in the area. Access to their work will enable you to assess whether they perform their duties effectively.
If you want to build a career to advertise, formal education helps. However, it's not a must. You can get some certifications that show you know what you are doing. Learning to advertise is a process, but you can reach your targets easily if you are persistent.
Best Facebook Marketing Courses
If you dont invest the time and money to comprehend how ads on Facebook works, your ads are going to lose you money, not gain you. Learning marketing and learning Facebook ads are completely different things.
Online marketing works differently than the marketing in the physical world. That's why, you have to learn how ads on Facebook function, before creating ads on Facebook. This way, you will get the most out of your ads on Facebook.
You have know your ad strategy, and your target audiende for your ads on Facebook. While it may seem like an invasion of privacy, Facebook has many tools to aid you in pinpointing what your customer base loves and hates.
Our list will take a look at both free courses and other marketing courses where you have to spend money to access the content. We will show which service is free and which isn't on their titles.
Facebook Blueprint (Free – With Paid Certifications)
To assist digital marketers in becoming familiar with the platform, Facebook provides its library of tutorials referred to as Facebook Blueprint Courses.
Self-paced and open to everyone, the courses. They cover fundamental and advanced subjects that you can use to broaden your understanding of digital marketing. No matter if you're new to Facebook or want to hone your abilities by discovering more sophisticated purchasing options or improved ways to gauge your performance.
You can also earn a variety of certifications through Facebook Blueprint to demonstrate your proficiency with the company's suite of Facebook services.
You must complete an exam for each certification, which you can take either in-person or online (under the supervision of a proctor). Due to the near impossibility of cheating or reading through the course materials while taking the exam differs from other digital marketing certification exams.
Before you can schedule and sit for an exam, you must also pay a fee.
Depending on the certification, different fees are charged for the exam; the advanced certifications typically have higher prices.
For instance, the exam fee for entry-level certifications, such as the Facebook Certified Digital Marketing Associate, starts at $99, while it is $150 for advanced certifications, such as the Facebook Certified Media Buying Professional.
Scores range from 300 to 1000 for each exam. To pass, you must achieve a score of 700 or higher. Make sure you fully comprehend the subject matter beforehand because you will have to spend money to retake the exam if you fail.
Hubspot Marketing Course for Facebook (Free – No Certificate)
A beginner-friendly Facebook training course is available from HubSpot called the Marketing Course for Facebook.
Each lesson includes a collection of videos featuring the instructor going over the material. You can use the quick five-question quiz at the conclusion of each lesson to gauge your comprehension of the subject.
You'll need to register for a free HubSpot account in order to access the course. After creating an account, you can finish the course for free.
Even though the course doesn't offer a certificate, beginners looking to understand the fundamentals of marketing on Facebook will find it useful.
Coursera Facebook Social Media Marketing Professional (Paid With Certificate)
For those new to Facebook who want to complete a course and obtain a certificate to demonstrate their knowledge and abilities, the Coursera Facebook Social Media Marketing Professional Certificate program is a great option.
Videos, readings, practical projects, graded quizzes, and assignments are all mixed into the courses. You can take the course at your own pace, set your deadlines, and go through the material as you se/Although the program is self-paced, you will spend less overall if you finish the course material more quickly. Coursera estimates that if you dedicate two hours per week to studying, you can finish all the courses in seven months.
Although Coursera charges you per month to access this course, we advise you to spend more time per week on it. Therefore, you will only have to spend the $49 monthly fee if you complete this course in a month.
Final Words
Before you start creating ads on Facebook, it's useful to learn the skills of Facebook ads that are able to grow your business the most. Usind ads on Facebook for your business page, by itself is not the solution. You have to know how to utilize Facebook ads effectively. And the marketing courses for Facebook assist you in reaching your online targets in a short amount of time.
While Facebook ads are powerful tools, there are many things you have to learn before using them. First and foremost, you have to know your target audience and design your ads accordingly. You can't make everyone your customer, so the design of your ads should be made for your target audience. Know your market, and post your ads on Facebook for the topics they enjoy, otherwise marketing on Facebook will be a useless tool.
In short, if you are going to do marketing on Facebook, you have to do on its own terms. That's why, sign up on one of these courses to maximize the efficiency of your ads!
Explore All
Facebook Marketing Articles