You're probably looking at your follower count and wondering what you can do better. We've all been there. There are plenty of marketing reasons why you might need more Facebook page followers. But how exactly can you do that?
This article has listed some of the most effective ways that you can use to boost your followers. Facebook is a big platform with a lot of active users. And if you have a larger presence here, you'll be better positioned to achieve your marketing objectives.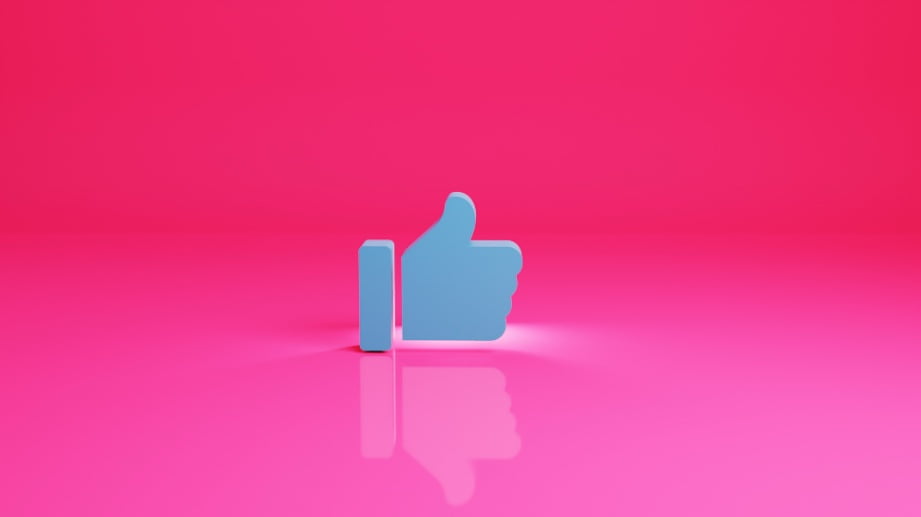 The Perks of Having More Followers
So what's the deal with follower count anyway? Why is it so important? Well, many benefits come along with having more supporters.
These include having more influence, building better relationships, and stronger communities. A greater number of followers can give you a much wider reach on social media. And this makes promoting your product much easier and more effective.
How Do You Get Followers on Facebook?
You can use many strategies to attract more people to your page. Get to know your audience and know what they respond to. You should also create posts that they'll find interesting and create visuals that engage them.
By making your posts more likable, more people will get the urge to follow your page.
Other things you can do are:
Host giveaways.
Create relatable content.
Interact with your audience.
Promote your Facebook Page everywhere.
Work with influencers.
Optimize your posts
Create More Video Content
Make use of Ads
We'll discuss these strategies in greater detail in the next section. A combination of strategies might be necessary to ensure you're reaching the right audience and maximizing your potential.
Effective Ways to Boost Facebook Page Followers
Here are eight quick ways to boost your Facebook page followers.
1. Host Giveaways
Giveaways are a fun way to increase Facebook likes. They usually involve getting people to like your page and share a post to earn an entry to your giveaway. Share your giveaway with Facebook groups, on your blog, and on your Facebook page so more people can join.
2. Make Use of Facebook Ads
If you're trying to gain Facebook followers, one of the easiest solutions is to run Facebook ads. These help you reach a wider and more targeted audience. If Facebook users like the ads you run, they will engage with your post and possibly follow you.
3. Create More Video Content
Video content on Facebook is generally deemed to have higher engagement than pictures or text-based posts. So, more people will see your content. Your content is more likely to get found by potential Facebook followers if you get more viewers and Facebook likes.
Building a following isn't just about building an audience. It's also about growing your brand. So make sure to get your audience entertained with some fun video content.
4. Create Relatable Content
If your followers can relate to your content, they'll be encouraged to share it with their friends. This, in turn, gives you a wider organic reach. The more people that your post can reach, the more followers you can potentially gain.
5. Interact With Your Audience
Create a connection with your audience through sharing content that interests them. You can also spark conversation by asking them questions on your posts. Bring your followers into the conversation by finding ways to talk about common interests or events that might lead to encouraging interaction.
Repost, like, and comment on the content your followers have tagged you in. This will let them know that you are paying attention.
6. Promote Your Facebook Page Everywhere.
And we mean, EVERYWHERE. Try including your Facebook page on your website, blog, and email campaigns. Let people know about your page, so they can know how they can reach you and get more updates.
7. Work With Influencers
Many big brands have partnered with influencers, who help them spread the word on their content and drive followers to their Facebook pages. And you can do this too.
When potential influencers or content creators are interested in advertising a product, you can send them a product sample. Ask them to tag your Facebook page when they share the product photos on Facebook. People interested in your product are more likely to follow you.
8. Optimize Your Posts
You can optimize your posts by using relevant keywords and including hashtags. Hashtags are an excellent way to make your content more visible to others, as they are easily found on Facebook searches.
Capitalizing on hashtags is an excellent way to ensure your post won't get buried beneath your competitors' content. There are also many other online tools that can level up the Search Engine Optimization of your content.
To Wrap Up
You can increase your social media presence and your Facebook page followers by utilizing the tips mentioned above. All these methods will, without a doubt, ensure your efforts are fruitful. The faster you achieve these goals and the more people you can market to. And ultimately, the higher chances your marketing campaign can succeed.
Frequently asked questions
How many followers do I need to get paid on Facebook?
Facebook has 10,000 followers to be monetized, which means you can include Facebook ads on your videos.
How can I boost my Facebook page for free?
Display your page with a personal touch.
Using high-quality photographs and videos.
The "Call to Action" button is enabled.
You may join or create a Facebook group.
Promote your Facebook page everywhere.
Facebook Stories and Facebook Live are great ways to share your thoughts.
How do I get 10k followers on Facebook?
First things first – you must have a Facebook business page.
Start by optimizing your Facebook business page.
Make use of your personal Facebook account in step three.
Add a Facebook Like box to your website in step 4.
Follow these five tips to increase post engagement.
How do I grow my Facebook followers 2022?
Run Facebook Ads
Make your page a fan of yours.
Create Viral Content
Host a Giveaway
Attention is needed when searching for content.
Add a Facebook Likes pop-up.
Try out Facebook Live.
Influencers can partner with you.
How do I grow my Facebook followers organically?
Optimize the content formatting and captions for Facebook.
As a result, you should schedule your posts.
You need to perfect your posts.
To encourage engagement, use videos and Facebook Live.
This campaign get you noticed by new followers.
How can I get 1000 likes on my Facebook page?
How can I make my page grow?
Post your page to your personal feed. Tell friends and family about your Page.
Please invite friends to like your Page. Be sure your business Page gets a follow-up from friends you think would be interested in.
Share your Page with your friends.
Groups can post on the page.
How can I increase my Facebook page followers?
Develop a Facebook marketing plan.
Post often
Host giveaways
Vary your posts
Send when you want it.
Create shareable content
Make meaningful contributions to your audience.
Make your Facebook page visible everywhere you see it.
How much do Facebook reels pay?
The Reels Play bonus program rewards creators up to $35,000 per month, but it is an invite-only program.
Can you invite non friends to like your page?
You must provide that link in order for non-friends to like your Facebook page. In order to receive this link, you need to have the right number of people visiting your post. The link appears when you have enough likes on your post (I believe it needs to be more than four). The list is full once you click on it.
Does Facebook pay for page likes?
If a like happens within one day of someone having seen your ad or within 28 days of someone clicking on your annonce, it is counted as paid. If someone views an ad for your Page and likes it several hours later, you will count it as a paid like since it happened within one day of viewing it.
How do I get 10K followers?
Collect foundation supporters
Let your posts shine.
Get similar content from the most successful competitors.
Schedule your posting
Keep your audience engaged.
Make Instagram Followers Apps useful.
Become involved with bloggers and other influencers.
Can you buy Facebook followers?
Facebook followers and likes can be bought easily from social media service providers that provide services for Facebook. This service is quite attractive and is used quite often by many people.
What happens when you get 1000 followers on Facebook?
If you had 1,000 followers, 60 people would see your post. A hundred thousand followers would follow your post.
How can I get 1000 followers on Facebook fast?