Running a Facebook page can require a lot of time and effort. Even when you're able to amass a huge following, you may struggle to show your content to your audience during peak hours. A Facebook page post scheduler can help marketers publish their posts at the right time. 
This article will explain the importance of a post scheduler and how it can affect your marketing efforts. It also shows the steps for scheduling a Facebook post.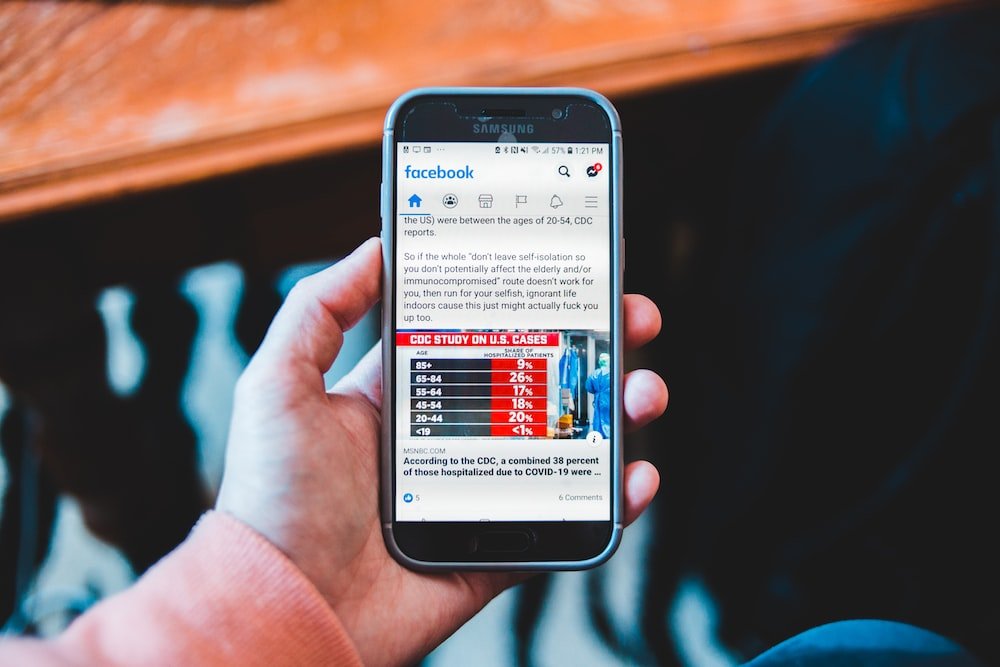 What is a Facebook Post Scheduler?
A Facebook post scheduler is an administration tool for your Facebook page. It is a management tool that allows page owners to post content ahead of time without publishing the page to a live audience.
This feature allows page owners to manage their time and content better, and it makes it easy for them to manage multiple accounts.
The Importance of Scheduling Posts
Post scheduling ensures that you post on Facebook at optimal times when your target audience is likely to see your content. Post scheduling goes beyond simple convenience. It can also have a significant and indirect effect on your marketing campaign.
1. Time Efficiency
Remember that an audience views content on Facebook at a time most convenient to them. People working a 9 to 5 job aren't going to spend their work hours browsing through Facebook. Publishing during their downtime means your content is more likely to reach your target audience.
This isn't always possible, especially with a large audience and with temporal and geographical constraints. A post scheduler allows brands and businesses to optimize their posts to catch the traffic of particular hours.
This allows marketers to perform other marketing tasks that require greater attention to detail. This also helps push your content strategy forward. Marketers don't need to wait to post content before creating the next.
Posting scheduled posts also allow managers to run multiple accounts and pages efficiently.
2. Optimize Reach during Peak Times
The time you publish content is just as important as the quality of your content. Based on the previous example, audiences have different schedules, and they may not always coincide with yours.
A post scheduler helps social media managers post content during peak hours. Peak hours are when a high number of their target audience is online to view and react to their content. Peak hours also affect the quality of a viewer's attention.
When viewers direct their full attention to their social media browsing, they are more likely to immerse themselves in the experience. They consume more media and are more likely to interact with content.
3. Brand Consistency
Scheduling your Facebook posts also allows you to introduce a sense of consistency. People form habits when they perform actions regularly. When a brand or page publishes content on a consistent schedule, it helps your audience turn their viewership into a habit.
How to Use a Facebook Page Post Scheduler
Now that you're aware of the benefits of scheduling your Facebook posts, here are the steps you need to follow. 
For Desktop Users:
Open your Business Page or Facebook Group screen, and click on Publishing Tools.
Click Create Post and compose the post you plan to schedule on your page.
Finalize your post by adding photos and videos, then click share now and select the Schedule button.
Choose a date and time for your post to go live. Confirm these options by clicking on Schedule.
On the create post window, click on Schedule Post. Facebook will publish your scheduled post at the time and date you specified.
On the Mobile App:
Open the Facebook Pages manager app and go to your group page.
Tap on the triple dotted line at the bottom and tap on the create post button.
Create and edit the post you want to schedule and tap Next.
Users will be asked the question, "How do you want to publish this?". Tap the bar and select Schedule.
The Change Scheduled Time section will bring up a scheduling calendar. Select the time and date you want to schedule your post.
Finalize your post by tapping on Schedule.
The Bottom Line
Timing is everything in the world of marketing. A compelling post isn't going to draw much attention if your audience isn't there to engage with it. 
Scheduling Facebook posts provides businesses with a way to organize their content schedule. The benefits of using a scheduling tool aren't confined to Facebook either. 
Marketers can also schedule posts for Instagram, Linkedin, and Twitter. Users can also try scheduling a story on their platform of choice to yield the same benefits.
Frequently asked questions
1) Buffer. In Buffer's free version, you can create one type of account via a social network, such as a Facebook account, a Google+ account, or an Instagram account, etc.
2) Social Oomph
3) Social Pilot
4) Everypost
5) Latergram
6) TweetDeck
How can I boost my Facebook page for free?
Build a Facebook audience of friends and family.
Promote Facebook contests and promotions.
Providing interesting and helpful content on Facebook.
Make promotional updates to your Facebook business page.
Share customer feedback
Influencers and businesses can interact with them.
Does it cost to schedule a post on Facebook?
Facebook post scheduling is simple: you need to schedule it ahead of time! Most are free. Some have a small fee, but they come with extra features.
How do I get 10k followers on Facebook?
First things first – you should create a Facebook business page.
Add an optimized Facebook business page step 2.
3: Use your personal Facebook account.
Add a Facebook Like box on your website in step 4.
The following tips will increase your post engagement in step 5.
Can Creator accounts boost posts?
Tap on the profile image you would like to boost. Tap Boost Post. If you have not added your Instagram business or creator account to Accounts Center, you may be prompted to do so at this step. Change your Facebook account so that your Instagram account can connect to your Instagram business.
Can hootsuite be used for free?
But Is It free? Yes, HootSuite is free. In addition to the above features, you have access to all of them at no cost. There are still plenty of options available with a premium account.
How do you boost a scheduled post in business suite?
You should go to Meta Business Suite.
Click to access ads from the menu on the left.
Create an Ad and click Boost a Post.
You can boost the post by clicking Boost Post.
Fill in the details for your advertisement.
How do I promote my Facebook page organically?
Improve your content formatting and captions for Facebook.
Use consistency as you schedule your posts.
Make sure your posts are perfect.
Use videos and Facebook Live to stimulate engagement.
Promote Facebook ads to fresh followers.
What's the difference between boosting a post and an ad?
You can focus on website clicks, Page engagement, local business promotions, but the full Ads Manager advertising system allows you to choose objectives like leads, app promotion, and sales.
Can I boost a scheduled post Facebook?
An enhanced post can be scheduled for a future date and time when you schedule it for Meta Business Suite. Your post may be promoted so you can reach more people. Boosted posts. Meta Business Suite requires you to add a Facebook Page to your Business Account.
How can I schedule Facebook posts for free?
In order to schedule a post to a Facebook group, open your group page in a new window and paste the comment and link into a previous post. Click the clock icon next to the blue Post button to schedule your appointment. Afterward, choose your date and time and click Schedule. This is so easy – and it's free!
Does Facebook boost actually work?
Is Boosting Worth It? In most cases, yes! Facebook has more than 10 campaign objectives that align with business goals, such as increasing sales, leads, brand awareness, and more. Boosts are designed only for increasing engagement and have no correlation to increasing sales or brand awareness.
Can I boost a scheduled post from creator studio?
Created Studio offers several options for boosting posts: From the Home tab, select the post you want to boost, click the Boost Post button, and follow the prompt. Click on the post you want to boost from the Published tab, and then click Boost Post.
How can I increase my Facebook page views?
Tell an emotional story.
Advertise on Facebook with Facebook content.
Make an acceptable CTA and optimize it for your goal.
Inter-Promote Content Across Relevant Platforms.
Keep Your Attention In The First 3 Seconds.
We need to create content for a specific audience.
How do I grow my Facebook page 2022?
Describe your articles more well.
Fetching frequency
Give your audience a response.
Engage your audience to reply to each other.
Take reactions over like.
When your audience is online, post.
Using the Facebook Stories algorithm, bypass it.
Create Facebook Groups