Facebook is the largest social media platforms, increasing your chances of finding someone. Facebook People Search allows you to find and reconnect with old friends, classmates, and colleagues. You could find people by their names, locations, or phone numbers.
With Facebook, finding and connecting with people you lost contact with is easy. To avoid spending a long time searching for someone on Facebook, it helps to know the effective ways to do so. In this guide, you'll learn how to leverage Facebook to find the people you're looking for.
Facebook People Search: How Effective?
Social media sites such as Facebook have made finding friends, family members, and colleagues remarkably easy. With the several search options, there's no better place to find people you're looking for.
When a user signs up to the Facebook platform, they're allowed to add information about themselves to their profile.
This information includes their name, location, and phone numbers. With this information handy, searching for an old friend, a colleague, or a family member could be a success.
Effective Ways to Search for People on Facebook
Not every user can find their friends using the easiest and fastest method; searching by names. It's also important to consider the possibility that such a person might not be present on Facebook.
Besides using the name search function, there are other innovative ways to search your friends.
Let's see the ways to search for people on Facebook easily!
1. Facebook Search by the Person's Name
This is likely the easiest way to search for a person on Facebook. All you need do is enter a name in the search bar at the top of your Facebook page. When you do this, you'll be provided with a list of people and businesses with that name.
Select 'People' so the search results aren't that of business pages or other content. You can narrow your search by selecting a location, education, or workplace.
2. Facebook Search by Employer or School
What if you don't know the person's name? You can still search for someone if you know where they went to school or work.
Type in the business/workplace or school in the search bar and then choose 'People' to narrow your search.
The search will provide a list of all those who stated the workplace or school in their profile. Since people often add to their profiles the companies and schools they're associated with, finding the person becomes easier.
3. Piggyback on Your Friends' Friends
An effective way to find someone is to use one of your Facebook friends that have a connection with the friend you're searching for.
You can do this by any of the following:
Visit the mutual friend's profile and select the "Friends tab" to see all of their friends. Search the list or view their recently added friends and friends from groups.
Browse through the 'People You May Know' page, which suggests people you might know based on your Facebook friends.
Enter the school or workplace in the search bar. Choose "People" to narrow down your search. From the filter provided, select "Friends of Friends."
4. Facebook People Search in Public Groups
You can find people online through Facebook groups. If you're aware of a particular topic the person might be interested in, search for them in groups they might be in.
Enter a group in the search bar at the top of your Facebook page and select "Groups" from the menu. Choose a group from the list provided and click on 'Group Info' to open the "Members" or "People" section. This can only be achieved if the group you select is public. Private groups require that you be a member to see other group members.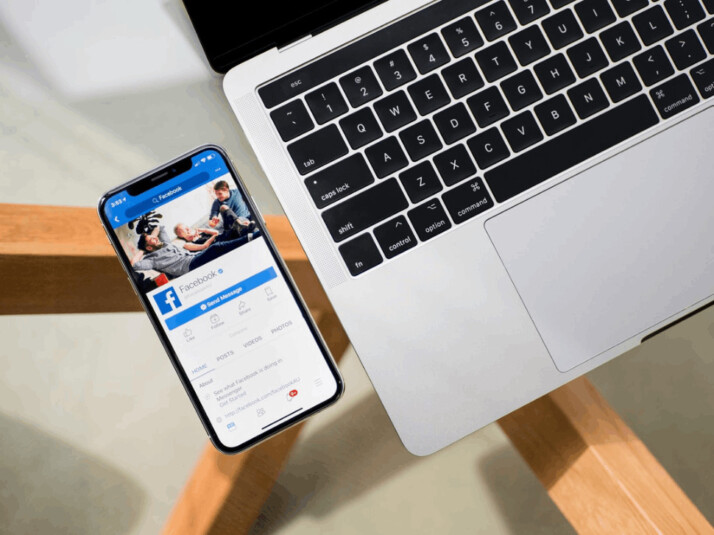 To Wrap Up
Facebook is a great platform to find and reconnect with a colleague, family member, or friend. Considering that the platform is one of the most popular and largest social media platforms, your 'lost' friend might be on the forum. This guide offers several Facebook search options, and you can leverage any or all of them to reconnect with your loved ones.
Explore All
Facebook Marketing Articles