Engaging your audience on your group or page is imperative for your Facebook page to gain more exposure. 
Tried several methods to boost engagement, and they are not working? We have created this article to help you spark conversations by asking the right open-ended questions. Open-ended questions allow your fans to reach out and share their thoughts.
Playing around with various questions in your posts can help increase your posts' comments and your page's exposure.
If you struggle to get comments and likes, use these questions below to help you increase engagement on your Facebook posts.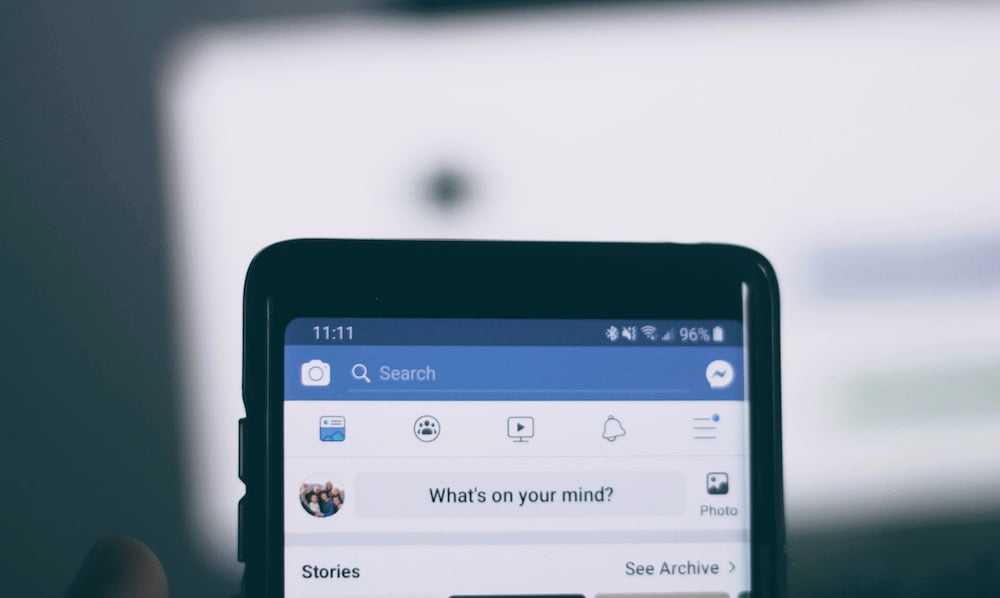 Types of Facebook Post Questions for Engagement
Engaging with your Facebook page can be difficult. This is why it can sometimes take months of highly targeted posts to see any semblance of interaction.To make this process easier, follow the examples below to garner engagement, regardless of whether your page is for business or not.
Here are examples of Facebook post questions that draw attention and engagement.
1. Status Updates
Your status update is a perfect place to ask questions because it has a built-in audience. When you post to Facebook, your friends and family see them instantly.
Consider asking questions that your friends and followers WANT to participate in. This will lead to increase engagement and attract more attention to your Facebook posts.
People enjoy talking about themselves, expressing their views on issues, and conversing with others.
If you want people to participate with your Facebook Profile, Group, or Page, use it as a venue for entertaining, silly, and meaningful discussions. Make your Facebook profile a destination for individuals to connect.
2. Ask interesting questions
Interesting questions to a target audience work like a charm. Ask your target audience about anything from their favorite color to their least favorite food. 
This increases engagement and results in a post that's shown not only to the person who chose to answer but a wider audience.
Don't forget to participate in the conversation. Respond to what others say and show your Facebook friends that you care about them and what they have to say.
The more you do this, the more people will want to react to subsequent questions, and your Facebook engagement will increase. To get you started, here are a few examples of "getting to know you" (or icebreaker) questions:
What is your first thought when you wake up?
What is the final thing you do before going to bed?
What dish did you dislike as a child but now enjoy?
What is the first thing you notice about someone when you meet them for the first time?
What is the most flattering praise you've ever received?
3. Blank spaces
Some people may feel more driven to respond to a question if they are presented with a blank spot to fill. On the other hand, filling in the empty spaces will be unique to most people on Facebook, which may result in some fascinating responses.
You can make any of the preceding questions into a fill-in-the-blank question or try one of the following.
_______ is my all-time favorite drama series.
_______ is a movie that moved me to tears.
My favorite song is ________.
_______ is the cartoon character that is most like me.
4. Would you prefer?
Try asking a "would you prefer" question for something a little sillier but no less entertaining. People enjoy answering these questions for whatever reason, and the sillier, the better. These absurd scenarios are sure to get people talking on Facebook:
Would you prefer $I0,000 or a 30 mins chat with Warren Buffet?
Which do you prefer: a gold medal or an Academy Award?
Would you rather be fully bald or completely hairy?
Which do you prefer: skydiving or deep-sea diving?
Do you want a million lovely friends or a million dollars?
5. Make a Choice
Questions that require people to choose between two alter personalities can be both entertaining and illuminating.
People are asked to choose between some weird possibilities. Asking people's preferences on issues doesn't have to be so complicated. The following are some direct preference questions.
Pizza or Burger?
Keto or Intermittent Fasting?
Are you an early riser or a night owl?
Captain America or Superman?
Ernie or Bert?
People will react to these queries simply for the sake of responding.
6. If Only You Could
Sometimes getting to know someone entails more than simply asking how they like their coffee. The responses of your Facebook friends to some hypothetical events may be as illuminating as they are funny.
What would you eat first if you could eat everything you wanted without gaining weight?
What historical event would you choose to witness firsthand?
Which age would you choose if you could be any age for a month?
What would you eat if you could only eat one meal for the rest of your life?
What other name would you give to yourself if you had to?
7. When was the last time?
The answers to these slightly interactive questions reveal a lot about people's days or weeks. Not to mention that the answers will occasionally surprise you.
When was the last time you took a pic?
When was the last time you told a lie?
What was the most recent movie you saw in a theater?
When was the last time you had your bath?
8. Request Assistance
People enjoy telling others what they should do almost as much as they enjoy telling others about themselves. Invite your Facebook friends to advise you on what to do.
What should I prepare for our wedding anniversary dinner?
Which top is your favorite? [display images]
Which of these cakes should I bake?
Which of these photos should I use for my birthday? [display images]
To Wrap Up
Whatever your interests are, Facebook can keep you entertained by engaging in conversations with others. You might want to consider this topic if you're making status updates that aren't garnering much attention.
Frequently asked questions
How do you ask a question on a Facebook post?
Click the "Question" link at the top of your News Feed, next to where you would normally share status updates. Create a poll option, or enter your question. Feel free to share your question under "Ask Question". Click "Question" next to "Share" at the top of the page.
How do I make my Facebook posts engaging more?
Post your perfect time.
An emphasis on fan-centric content.
Take a look at your most popular posts.
Take Your Photo Game to the Next Level.
Prioritize Comments & Replies
Customize Your On-Site Content for Facebook.
Put your posts on a CTA.
Directly upload video content to Facebook.
What are good this or that questions?
Is it time to take a trip?
Beachside resort or hillside cottage.
Arctic or Tropical?
Do you have matching socks?
What is a TV series or a movie?
What's better: coffee or caramel ice cream?
Cronuts or Croffles?
Am I making a holiday on my work vacation or a work-free vacation?
What are some good engagement questions?
What is your first step in the morning?
It is possible to describe your ideal vacation in one sentence?
What are your last few sleep rituals?
Is there a superpower you possess?
What is your favorite TV show?
How did you feel about the last thing you are really excited about?
Do you recommend Netflix?
What types of posts get the most engagement on Facebook?
Infographics
Branded graphics
Tell stories
Product photos
Ask questions. Putting yourself out there to start conversations with your audience is a great way to start one.
Behind-the-Scenes
Trending topics
Videos
How do I ask what content my followers want?
Use your analytics
Ask your audience
Get to know your industry peers.
An investigation tool is helpful.
Create marketing personas
Follow trends
What are the best questions to ask on Facebook?
The job you'd do is terrible.
What do you listen to today?
How are you reading today?
What would you do with the extra time if you didn't need to sleep?
What was the best movie you have seen recently?
Radio is your favorite podcast?
How can I make my post engaging?
Educate, entertain, inform, or inspire.
You should know your audience.
Keep it short
Focus on quality
Communicate with another person.
Use (great) images
Send a video or live broadcast.
Ask a question
What type of content works best on Facebook 2022?
The champion of Facebook content is video. Video performs better than any other form of content on the platform. Videos are engaging, encourage interaction, and are highly shareable.
What are some deep thought questions?
What was your last time trying something new?
How did you learn your life lesson?
How do you compare yourself to others?
I would like to know what's the most sensible thing someone has ever said.
Do you have a favorite life event?
What's the best kind of content to post to increase engagement?
Images. Image or video increase your brand worth and feel like your brand to customers. They can also keep your customers from quickly skipping past your message and missing your message. There are many advantages to visual content.
Can you tell me when the best time to post on social media is?
Is it the most popular social media platform?
Do I need to post on social media often?
What is the average amount of time a person spends on social media each day?
Are there any fastest growing social media platforms?
What is the number of people using social media?
What are some questions to ask?
Do you know who your hero is?
What family vacation do you enjoy the most?
How angry are you?
How scared are you?
If you were able, what would you change about yourself?
What would you do if you could live anywhere?