With Facebook Shops, e-commerce marketers have the opportunity to build a scalable, active online store on Facebook. The Facebook shop is an online shopping experience, a digital storefront where business owners list and sell their products to consumers.
Facebook shops have become the ultimate game changer for e-commerce. They let businesses sell their products without having to design or build a website.
What Is a Facebook Shop?
Facebook shop is a feature offered by Facebook that allows companies to display and sell their products through a Facebook Page. It provides an easy and convenient way to tap into a Facebook audience and reach a massive customer base.
Facebook shop lets buyers browse the products, contact the business, make purchases and payments directly on the platform and leave reviews for the company. This allows businesses to monitor and gain valuable product or consumer data. The Facebook shop also enables the integration of an external website or e-commerce platform, so buyers can make purchases by clicking through.
With Facebook Shop, you can establish a community beyond your website and be found globally on the world's leading social media platform. Facebook Shops can be found organically or through ads, providing social media marketers with several opportunities to optimize their business.
Benefits of Setting up a Facebook Shop
The benefits of setting up a Facebook shop are numerous. It increases exposure, promotes your brand and products, and gets you new customers. Others include:
1. Easy and Seamless Checkout
The beauty of Facebook Shop is that users do not need to leave the platform to finalize the transaction. Once consumers choose the desired items, they can complete transaction directly on Facebook.
No need for redirection to an external website or e-commerce platform. This allows customers have a positive and seamless shopping experience.
2. Simplified Cataloging
Facebook shop provides an exceptional e-commerce experience. With e-commerce websites, cataloging can be challenging. Facebook shops, however, allow for easy updating and storing of product information. You can change product information such as images, descriptions, and prices by simply navigating to the Commerce Manager.
Facebook shop minimizes your time managing your business and allows you to focus on your goals.
3. Increased Reach With Ads
A Facebook shop can be an excellent way to build your brand and increase your visibility and exposure to people on the platform. By running ads for your Facebook shop page, you expose your business to a new audience while driving traffic and conversions for your store.
4. Provides Users With Top-Notch Customer Service
Facebook shops lets customers interact with businesses through Messenger, WhatsApp, and Instagram to make inquiries or track orders. This helps businesses provide convenient, better, and more personalized customer service.
5. No Need for a Website
One notable aspect of the Facebook shop is that it allows you to reach a wide range of customers without requiring a website. Facebook shops provide interested consumers with a reliable shopping experience. Plus, there is no need for hosting systems, maintenance costs, etc.
How to Set up a Facebook Shop in 6 Easy Steps
Head to "Create Your Shop Page" in Commerce Manager and click Next or visit facebook.com/commerce_manager to begin.
Select one of the three customer checkout methods and Click Next.
Choose the Facebook page you want to sell from. You'll need to create one if you don't have a Facebook page for your established business. Select your Instagram business account if you also wish to sell on Instagram. Click Next.
Select your Business Manager account or create a new one. Click Next.
Select the catalog you want to use for your shop and click Next. You can't switch this catalog later.
Preview your shop details, review and agree to the Seller Agreement, and click Finish setup.
After setting up your Facebook shop, you'll want to:
Manage your catalog to add products you want to sell.
Make a collection of products you want to feature in your shop.
Personalize the look and feel of your shop.
Publish it. After review and approval by Facebook, your shop will become visible to users.
Steps for Adding Products to a Facebook Shop
Login to Commerce Manager.
Click +Add Catalogue.
Choose the catalog type that best represents your business and click Next.
Select how you want to upload your catalog. You'll be provided with two options: manually upload or connect your catalog from a partner platform such as Shopify or BigCommerce.
Pick the appropriate name for your catalog and click Create.
Add items to your catalog by clicking on Items in the right-hand navigation bar, then selecting Add Items.
Input your item information, including product description, title, images, price, condition, and website URL, to purchase.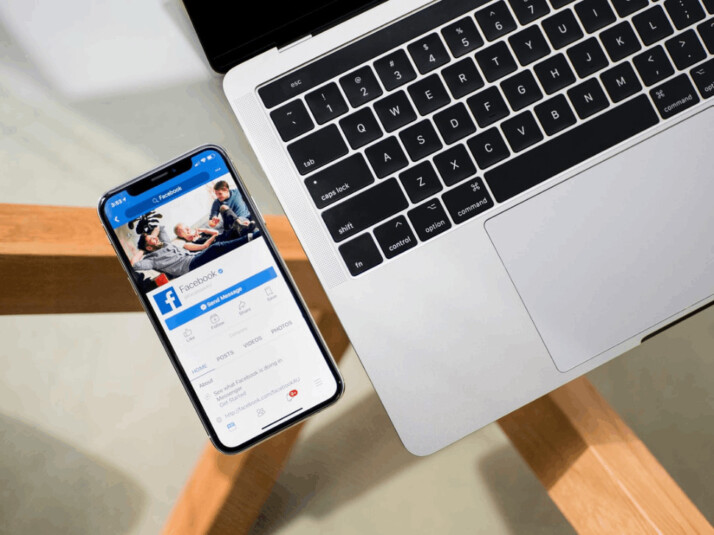 To Wrap Up
A Facebook shop is an easy and convenient way to sell products online. This Facebook feature allows sellers to list and sell their products to consumers directly on Facebook.
With no need for a website, Facebook shop can be set up in just a few steps. It saves you time and money while increasing your reach to new customers. Start or update your shop today to increase your customer base!
Explore All
Facebook Marketing Articles