If you've ever used a Facebook video creator, you know it's hard to make an ad that does as well as a video producer's.
Facebook allows you to create hard-sell video and digital ads capable of effectively engaging your audience. If you embarrass someone with a well-made video, you can get them to open your email, click your call-to-action button, or buy your product.
Incorporating video into your Facebook marketing can do wonders for your business. Through video, customers and potential customers can discover more about your brand, products, and services. 
Videos can also boost traffic, engagement, and revenue. For this reason, 87% of marketers employ video in their marketing. 
Today, we've got a list of Facebook video creators who are the best at creating Facebook ads that appeal to the viewers. Let's see who made our top five!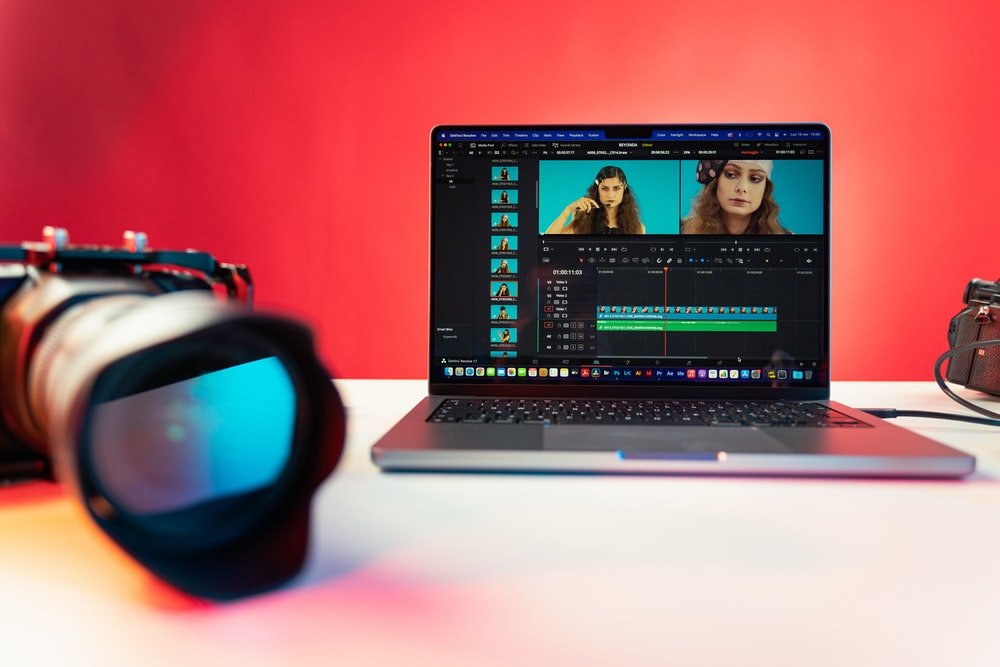 5 Top Choices for Facebook video creators
There are many excellent video editing software, whether you're using Windows, Mac, or a smartphone. Let's examine our top choices for Facebook video creators.
1. Clideo
Clideo's Facebook video maker is intuitive and can be used to make videos with your media, including clips, photos, and GIFs, set to music. You'll find ready-to-use adjustments for Instagram, Instagram Stories, YouTube, and Facebook.
It's easy to create a video by importing the necessary files, arranging them, adding sound, and finally saving the project. If you want to share it on Facebook, you'll need to download it first.
In contrast to similar services, you can Clideo from your web browser. Log into the site, upload your media files via drag-and-drop, and mix in some audio.
Pricing
Clideo Pro costs $9 per month or $6 per month if purchased annually. Both plans include limitless video streaming.
2. Renderforest
One of the best free Facebook video generators is Renderforest. It lets you make films in a browser without installing any additional software.
It has a library with thousands of:
Promotional videos,
Logo animations,
Intros,
Explainer videos,
Presentations, and slideshows to choose from as a starting point for your video.
Choose a format that suits your needs, and start making videos now. Renderforest has an in-app editor where you may make changes to the offered templates. You can make changes using a variety of predefined color palettes, fonts, styles, and transitions.
Pricing
Renderforest provides a free plan with watermarks. Paid plans range in price from $6.99 per month (paid annually) for the Lite plan to $49.99 per month (billed annually) for the Agency plan.
3. FilmoraGo
FilmoraGo is a user-friendly mobile video editor that can be downloaded for iOS and Android. Trim, divide, transition, reverse, speed, and a canvas function are just some of the video editing options at your disposal. With this feature, you may pick the ideal screen ratio for your movie.
FilmoraGo has advanced features like filters, text, effects, and basic video editing options. Audio can be recorded, imported from your computer's hard drive or an external device like an iPod. You can also choose from FilmoraGo's catalog of royalty-free tracks.
Pricing
FilmoraGo offers a $29.99 annual subscription (iOS pricing) and a $49.99 lifetime plan. If you like, you can also purchase a monthly subscription for $4.99 each month.
4. Lumen5
Lumen5 is among the simplest online video editors available for sharing on social media. It provides AI-powered tools to assist with outlining and formatting your ideas and content. You can increase your message's impact by adding music and images.
More than 160 million photos, videos, and audio recordings are available in Lumen5's media library. In addition, Lumen5's logo templates provide a wide variety of pre-made looks to choose from.
Pricing
Lumen5's free plan is limited to three monthly watermarked videos. Paid plans range from the $19/month Starter plan (billed annually) to the $149/month Business plan (annual billing). Additionally, Lumen5 offers an Enterprise plan with configurable pricing.
5. Magisto
Magisto is a Facebook video creator with an easy-to-use UI. It provides a variety of editing and custom branding features. In addition, you can select music from Magisto's commercially licensed music store and easily add logos to your videos.
Magisto has AI-powered editing capabilities. Select a template, add your desired elements, and Magisto will edit your project into a great film.
Pricing
Magisto offers three different pricing tiers: Premium, Professional, and Business. Pricing ranges from $4.99 per month (with an annual plan) to $34.99 per month (with a yearly plan).
Wrapping Up
Facebook marketing success does not require numerous hours spent producing and editing videos. Any Facebook video creator mentioned in this article provides the editing capabilities necessary to create interesting Facebook content and advertisements that convert.
Frequently asked questions
How do you make a promotional video on Facebook?
Make a video with your own images in the Ad creative section and click Make video. Click on Add media if your format is carousel. Click Add video and then click the carousel card from which you've just created.
What type of videos work best on Facebook?
A vertical video over a square footage. Their goal was to determine which video worked best: vertical or square video. Explicitly reporting on the results of their study, Brian Peters writes that vertical videos performed best on Facebook.
What is the best video length for Facebook?
There is a Facebook recommendation that videos be under one minute and stories be under 20 seconds for viral content.
How do I get more ads appealing on Facebook?
Target your marketing with smart planning.
Provide high-quality content
Use video
Provide clear examples
Continuously test ads
Does Facebook have a video editor?
What is Facebook's video editor? On Facebook, there is a basic video editor, click 'Publishing Tools' (in the left menu), and then choose the video from their 'Video Library'. However, Facebook is just a social media platform, not a video editor. Here is an easy-to-use video editor that is online.
What type of video ads are most effective?
Video ads that are interactive can boost engagement in your audience. Ads take over the entire screen of any device your user is accessing, and pause the video content.
What's the best performing type of post on Facebook?
Facebook trends have been paying attention to video over the past five years, and the popular video type has continued to generate a lot of engagement.
What ads are most successful on Facebook?
The Facebook carousel ad is one of the most effective forms of product positioning through remarketing. Carousel ads are more interactive than single images or single video formats, and typically generate more engagement and increase time spent on the ad.
Do videos do well on Facebook ads?
A video is better at driving Facebook views and engagement (likes and comments), but an image is better for clicks. Videos and ads will attract more people, but images are more easily scannable.
Do Facebook ads still work 2022?
Starting January 19, 2022 we will remove Detailed Targeting options related to topics people might perceive as sensitive, such as options relating to health, race, ethnicity, political affiliation, religion, or sexual orientation.
What days are best for Facebook ads?
| | Engagement | Conversion |
| --- | --- | --- |
| Consumer Goods | Wednesday noon and Friday at 1 p.m. | Friday at 3 p.m. |
| Media | Weekdays between noon and 6 p.m. | Thursday and Friday at 2 p.m. |
| Tech | Weekends between 2 p.m. and 8 p.m. | Monday at 7 p.m. |
| B2B | Weekdays between 10 a.m. and noon | Weekdays at 5 p.m. |
Adobe Premiere Rush
iMovie
LumaFusion
Splice
FilmoraGo
What is the best time to post ads on Facebook?
According to CoSchedule, Facebook posts are best shared between 9-10 am, 11 am-12%, and 4-5 pm for B2C businesses. Workers' breaks (or nearly the end of the workday) are usually associated with these times.
Does Facebook have a video maker?
Make a video on Facebook with a Facebook video maker, such as Biteable. Start from scratch or pick a template. Download ready-made scenes and stock footage or upload your own.
Which country is best for Facebook ads?
Kenshoo says India has the highest clickthrough rate for Facebook advertising in the world, with an average CTR of 0.048%, followed by Italy and Mexico.