Leads are very important for every type of business. So if you have a tool that you can use for lead generation, USE IT. A lead generation form is a great way to collect information from your prospects. Most companies place their lead forms on their websites, but you can put your lead form on Facebook too.
If you're unfamiliar with the process of creating Facebook forms, you've come to the right place. Follow the steps we've laid out in this article, and you'll be able to set up your own Facebook lead form in no time.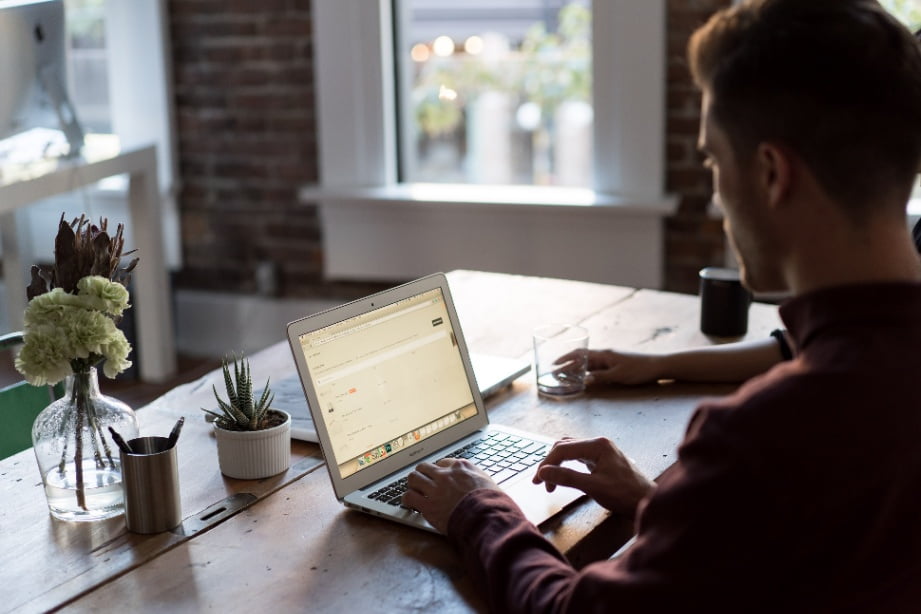 What Is a Lead Form?
Lead forms on Facebook are a simple, streamlined way to collect lead info. It is very easy and quick to fill up.
A Lead form is basically a landing page or online form that you create to drive online traffic to your site. These are used to collect visitor or customer information and convert them into leads or sales.
You can create these types of forms on Facebook or on a different website. Information that you can collect from a lead form includes:
Prospect First and last name
Email address
Phone number
Geographic location
Gender
Age
Why You Need a Facebook Form
Using a Lead Form will allow you to generate leads organically, which will result in more sales and more revenue. It will also help you get more deals with your potential clients. They're relatively easy to make. Plus, since these forms are placed on your Facebook page, you'll be able to get information from a wider audience.
How Facebook Lead Ads Work
Facebook lead ads are great for expanding your customer database. Here's a quick overview of how they work:
Users see your advertisement and click it.
The form will appear, and it is already pre–filled with their Facebook contact information. They will only need to fill in the remaining boxes.
They can click submit when they're done.
Lead data will then be accessible through the Meta Business Suite or other Lead form websites.
How to Make a Lead Form on Facebook Using Meta Business Suite
1. Log in to Facebook
To make a form on Facebook, you're going to need an account. Log in to your Facebook account. In your News Feed, you should see a menu panel on the left side. Click on Page and select the page where you want to display your lead form.
2. Go to Meta Business Suite
On your Business Page feed, click on Meta Business Suite, which can be seen on the left side panel. If you want, you can also go directly to https://business.facebook.com. This will lead you directly to the Meta Business Suite Home Page.
3. Create Instant Forms
Click on All Tools on the left panel. You should see all the tools of the Meta Business Suite listed. Go to the Advertise Section and click on Instant Forms.
To start creating a new form, click the blue Create Form button at the top right of the page. You'll see a pop-up that will make you choose whether you want to create a new form or duplicate an existing one. Select New Form > Next.
4. Fill up All Necessary Form Details.
You will be asked for a couple of details for your form. This includes:
Form Name
Type of Form
Background image
Greeting headline and form details
Custom questions
Click Publish when you're done.
Other Ways to Create Lead Forms
Aside from Meta Business Suite, you can create your lead forms using different online websites. These sites offer different features for you to track your leads and consolidate the information you've gathered. Some examples of Lead Form online services include:
Formidable Forms
Jot Form
Zoho Social
Mail Chimp
Paper form
To Wrap Up
Lead forms are unique components of Facebook advertising and are easy to set up. What's best about Facebook lead forms is that they're effective in giving your brand more exposure. Follow the steps in this article to help you get started on your lead form, and you'll be seeing results in no time!
Frequently asked questions
How do I create a Leads form on Facebook?
Log in to Meta Ads Manager.
On the left, click + Create.
Select the lead objective and click Continue.
Do not forget to add your campaign details, A/B testing, and Meta Advantage campaign budget information, then click Next.
Start using Instant Forms in Lead.
What should be included on a lead form?
A video
Testimonials
Additional copy
Cybersecurity trust logos
Social media links
Customer badges
How do you create lead generation forms?
You can create a custom lead form for each campaign.
Best practices for lead form design.
Pay attention to the value for the user.
You can get leads quickly via the web.
Testing A/B can help you determine what works.
What type of ads work best on Facebook?
Facebook ad formats such as the carousel and remarketing are very effective for product positioning. Carousel ads are more interactive than single image or single video formats, and generate more engagement and a greater amount of time spent on ads.
How do you edit lead gen form on Facebook?
Go to mad creation.
Click Continue to select lead generation as your primary objective.
Choose the Lead Form you want to edit from the Page that contains it.
Click Lead Form on the left-hand view. Click on the form you want to edit.
Click Edit
Select Save draft or Finish form for the modified version.
What is a Facebook lead form?
Lead forms on Facebook are a simple and streamlined way for people to sign up as members. The process happens completely on Facebook as opposed to using something like a landing page where people navigate to your website.
How do I make an order form on Facebook for free?
Install and download Formidable Forms. Let's get started: Download and install Formidable Forms on your website.
The second step is to create an online order form.
Add your facebook form to your profile.