You might wonder if hashtags work on Facebook as they do on Twitter and Instagram. Trending hashtags work for Facebook, but the Facebook hashtag system is not as powerful as that on other social media.
However, there's no harm in trying hashtags on Facebook 2022 in your Facebook marketing campaigns. If you must, ensure to use relevant and popular hashtags.
Facebook hashtags are searchable, but that's not enough reason to use so many hashtags on your post to increase reach, clicks, or engagement.
In fact, loading hashtags on your post is an eyesore and might pose your content as spammy. This guide will look at how to use hashtags in your Facebook post the right way.
Hashtags are one of the best ways to keep up with current social media events. They're a tool for people to aggregate content on relevant topics, find conversations about specific issues, and share content within and across broader topics. Do hashtags work on Facebook? Yes!
Although they're not as powerful or popular as Twitter and Instagram hashtags, you could still use them on your post to gain exposure.
Facebook hashtags work similarly to those on other social media platforms. But unlike Instagram, where you could use up to 30 hashtags, the key to success for the Facebook hashtag is to keep it minimal.
When it comes to the Facebook Hashtag system, less is more. Since many brands do not use them, users may see a post with multiple hashtags as spammy.
The hashtags you use on your post should also be relevant to your content, business, or topic. Also, use hashtags that are popular or trending. When used effectively, hashtags can help increase your brand's engagement and visibility.
A key factor to consider when using a hashtag is its relevance to your business niche and its popularity. If you use hashtags that are not trending, your post will not be seen by many users. Remember the goal, to gain more visibility and engagement!
Unlike other social media platforms, you cannot follow Hashtags on Facebook. So how do you know which hashtags are trending? Consider the following.
1. Use the Hashtag Autocomplete Feature
You can benefit from Facebook mobile app autocomplete feature available in the search engine. All you need do is begin typing the keyword.
The search engine will suggest similar and trending hashtags. You'll also see how many people incorporate a hashtag in their post when you click on it. Since you'll need to click manually on each hashtag, using this method is time-consuming.
2. Use a Social Listening Tool
The social listening tool works for general trending hashtags across social media platforms. First, set up a project and incorporate the keywords you wish to monitor.
These keywords should be related to your business. The social listening tool will analyze all mentions across the internet and gather the trending hashtags related to your niche. You can then try these keywords on your Facebook posts to see the result.
The keywords generated by the tool will be trending hashtags for your niche, but from across the internet, not particular to Facebook. If you want to get the keywords dedicated to Facebook, this tool isn't the best.
Some websites make a list of trending Facebook Hashtags. You can check such websites and copy the hashtags for your niche. However, most websites list only general hashtags such as #love, #business #fashion.
Such hashtags are not the best for growing your business page. Since millions of users use these kinds of hashtags, chances are, your content will get lost in the crowd.
The best hashtags for increasing your social media reach and engagement are those dedicated to your business niche, services, and products. Consider using another method if you cannot find hashtags particular for your niche on these websites.
5. Use Hashtag Generator
Online hashtag generator tools like INK and Flick can help you discover trending Facebook hashtags. You could also use them to find popular hashtags for other social media platforms.
The INK hashtag generator is an exciting and effective tool that instantly generates trending hashtags to get you the visibility and engagement you want. All you need do is type a keyword into the "Text" box provided and select the content tone of voice. The generator will present trending hashtags that contain a similar keyword. The tool offers a list of several hashtags, so you need to pick the ones that best resonate with your needs, product, or niche.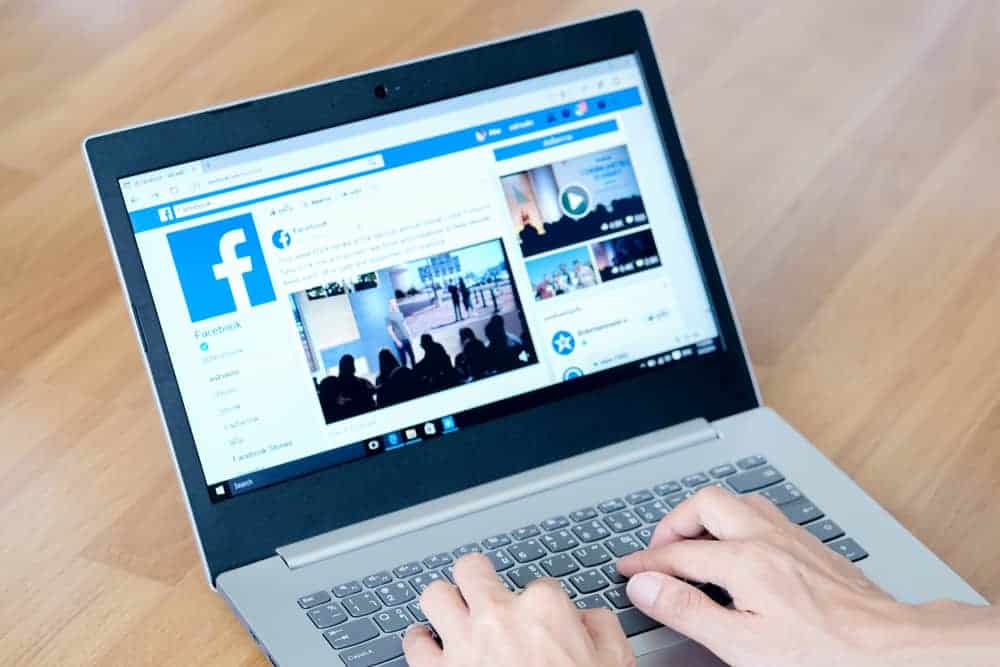 To Wrap Up
The best way to find out if hashtags are worth using is to use them. True, hashtags are great for increasing visibility, engagement, and social media reach, but only if you use them effectively. Using hashtags effectively means using trending and relevant hashtags particular to your niche. If you have no clue how to find such hashtags, check out the tips in this article.
So, the next time you're on Facebook and want to post something on your Facebook page, try using hashtags! Compare the interactions, reach, and engagement you get with posts where you didn't use hashtags. Your results will determine if you should continue using them or not.
Frequently asked questions
Use roughly two to three hashtags on your Facebook post, but test it periodically to see if it works well for your page. Don't overdo it, you don't want your post to appear like a wall of hashtags; you want to shine your message.
What is the best hashtag generator?
Hashtag Generator #HashMe
Instavast Hashtag Generator
Ritetag
Hashtagify
All Hashtag
Keyword generator for Photerloo Instagram.
This Instagram hashtag generator is available to Influencer Marketing Hubs.
Apparently, Instagram is showing that hashtags work in both your post caption and comments section – so you can share them however you want. A timeline is worth considering, however.
A hashtag encourages users to interact with your brand. Using a popular hashtag on Facebook, you can start a conversation around a certain topic or join in conversations your followers already have. Additionally, branded hashtags encourage conversation around your content or campaigns.
Tap on the search icon (bottom of the screen) to open the Instagram app.
Enter the key phrase from your niche list in the search area, then tap Tags.
Here are some photos that may be similar to what you are posting.
How do I make a catchy hashtag?
Keeping it brief, but unique.
Evoke an Emotion
Pick Something Topical
Have a hashtag for events.
Humor or cleverness in your presentation.
Keep it consistent with your brand.
You should proofread it and look for hidden meanings.
Get Personal. You have to make your Facebook page personal if you want your posts to go viral.
Find the virtual photo you want by using Viral PhotoFinder. Here's a confession: .
Share Your Posts with us.
Timing is Everything
Ad on Facebook
The hashtags are working on Facebook as well. You can add them to your posts even though they aren't as popular as other social media platforms. Facebook hashtags also work on other platforms.
#art (6499M)
#happy (5788M)
#photography (5831M)
#instagood (1150B)
#beautiful (6610M)
#photooftheday (7973M)
#fashion (8127M)
#love (1835B)
How do I get more likes on Facebook?
Social marketing should begin with solid foundations.
You have to know what your audience is looking for.
How active is your audience?
Keep up with Facebook trends.
Share a popular post.
Influencers on Facebook can work with you.
Take advantage of cross promotion.
Run ads
Learn from influencers. Influencers play an important role when it comes to marketing brands.
Use social media tools to research.
Analytics tools and hashtag aggregators should be used.
Know your hashtags
You can search for a hashtag that you like.
Use clear hashtags
Make Your Keep It Short and Simple.
Make sure you are using the right hashtag.
#cute
#happy
#beautiful
#tbt
#photooftheday
#fashion
#instagood
#love
What is the most popular hashtag on Facebook?
| S.No. | Hashtag | Popularity |
| --- | --- | --- |
| 1 | #Facebook | 83% |
| 2 | #Fb | 78% |
| 3 | #Facebookstatus | 83% |
| 4 | #Facebookpage | 91% |
What are the best days to post on Facebook?
Monday through Friday are the best days to post on Facebook.
Saturdays are the worst days to post on Facebook.
Mondays through Fridays, at 3 a.m., Tuesdays at 10 am. and noon.
#memes
#photooftheday
#facebooklive
#trending
#like
#photography
#facebookmarketing
#socialmedia