Rescuing your companies' reputation can be stressless, if you know how to hide comment on Facebook.
It is typical to receive unpleasant or spam comments on social media. These remarks not only negatively impacts your Facebook reach or engagement but may influence a new customer. It can also affect the conversion or click-through rate of your brand. Hence, the need to combat negative remarks.
This post will address what kind of Facebook comments companies should hide, how to delete and disable Facebook comments. Let's dive in!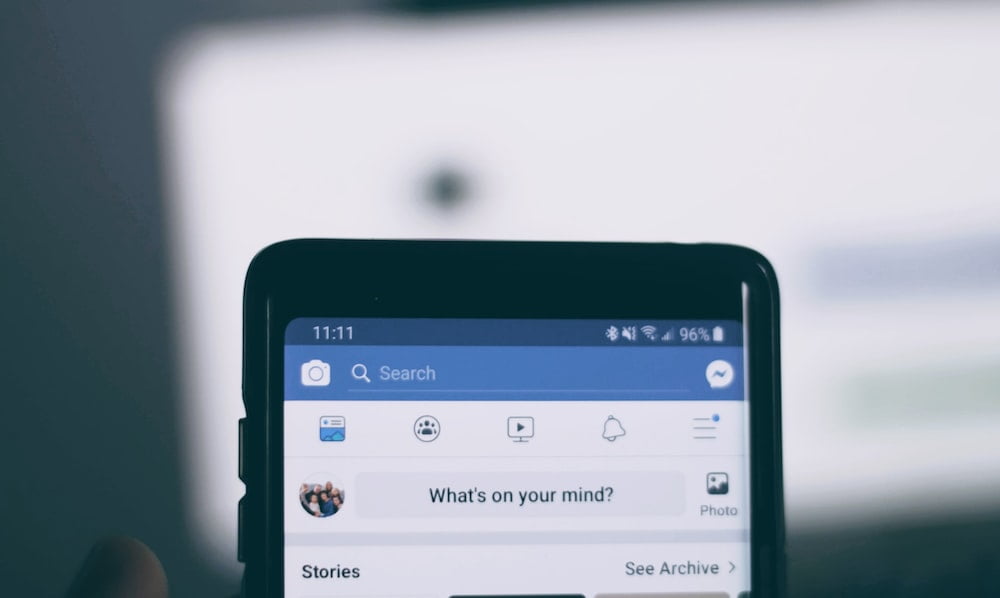 Types of Facebook Comments You Should Hide
It is necessary to determine whether a comment merits consideration in the first place. There are instances when addressing a problem in the comments' area is sufficient.
You violate Facebook's community guidelines if you abuse the 'hide' feature. You should hide these kinds of unneeded comments:
1. Vulgar Language
It is simple to hide behind a computer and write insulting remarks online. Therefore, brands must be cautious and remove racist, sexist, or homophobic remarks. Any improper comments can diminish the credibility of a professional profile.
2. Objectionable Comments
Facebook's users can report other users' comments if they deem them objectionable. A small but vocal group of consumers speak up when they see your company's name being used in a negative context online. For the sake of your audience's trust, you can delete the comments that have been reported to you.
3. Content for Self-Promotion
Some Facebook users promote their services on the Facebook pages of other businesses. These users could be your competitors or not, but they can still have an impact on your conversion rates. Marketers can undoubtedly utilize the hide option to block other firms' promotional links on their pages.
4. Non-Related Content
Comment that isn't relevant to the post you make on Facebook is spam. For example, You advertise a sale of your services, and someone fills the comment section with irrelevant nonsense and dead links.
Spam remarks could negatively impact customers' shopping experiences. Anyone following such a link will immediately leave your Facebook page and never return.
Now that you know why we could hide Facebook comments, let's look at the process of hiding them.
Simple Steps to Hide Comment on Facebook
If you see a comment on Facebook that you don't want visible, you may easily remove it by following these steps:
Access your Facebook account.
Locate the comment you wish to conceal
Tap the ellipsis (…) to the right of the comment.
Select "Hide Comment" from the menu.
When you hide a comment on Facebook, it becomes grayed out. The remark won't be visible to anybody else in the room, neither will the poster receive updates.
A Facebook user could choose to hide a comment from everyone but themselves and their friends. Additionally, they could respond to the hidden comment. Once you hide a comment, you will no longer receive notifications when it receives a response.
How to Unhide Comments on Facebook
You can also show comments on Facebook again by doing the following:
Find the hidden comment that is grayed out.
Click the tiny three dots to the right of the comment.
This time, choose "Unhide Comment" from the menu.
You can make the original comment visible again by making it not hidden. If you accidentally hid a helpful comment, you can use the unhide function to return it.
Simple Steps to Delete Facebook Comments
There may be times when you want to get rid of comments completely. It's as easy to delete a comment as it is to hide it. Here's how to get rid of comments:
Like with the hide function, you can look through the comments and find the one you want to get rid of.
Tap the three small dots on the right side of the comment.
Choose "Delete" to get rid of the content for good.
Hiding Vs. Deleting Comments on Facebook
You can't bring back a deleted comment like you can with the hide feature. The comment will be removed without warning or notification to the original poster.
The marketer has the option of removing or hiding any comment. Be careful while using the delete button, as doing so can provoke the author into taking retaliatory action.
Using the hide feature is more secure while handling client complaints. The poster may become angry if their comment is deleted because they feel their concerns were ignored. You also lose the option of investigating the problem to find a solution.
Users who repeatedly spam your Facebook posts or write nasty comments can be permanently removed from your friends' list. It won't be necessary to keep hiding or removing comments from such users if you block their accounts.
Disable Comments on Facebook Posts Using These Steps
There is no option to deactivate comments on Facebook posts. As an administrator, you can disable comments on Facebook group posts. Follow these instructions to disable comments on a group post.
Locate the group post where you want to disable the comments.
Go to the three little dots on the right side.
Select the 'Turn off Comments' option to stop comments on the post.
To Wrap Up
Working on a specific comment to hide it or on a post to delete it from a particular person's comment? You now know what to do using this guide.
Disabling comments does not delete them from Facebook, but disabling them will prevent them from appearing on your profile.
Frequently asked questions
How do you hide all comments on Facebook?
This option can be found under Facebook Page Settings > General > Page Moderation. Your Facebook ads and posts will hide all incoming comments.
What is the difference between hide and delete comment on Facebook?
You will keep the Facebook comment hidden from everyone except the person and their friends. You can avoid fallout if they are unaware that the comment is hidden. If you delete the Facebook comment, you will erase it; nobody will have access to it.
How do I change Comment settings on Facebook?
Make changes to the Page you want to use.
Click on your Page photo in the top right.
Go to Settings & Privacy and select Settings.
Select Privacy from the menu, then select Public Posts.
Click Edit on the next page of Comment Ranking.
On or off
The text of the comment should fade or appear grayed. Under the 'Unhide' option, you will notice that you can change your mind later. These steps are equally applicable to smartphones. Here is a pop-up with the Hide comment option.
Can you turn off comments on Facebook ads 2022?
Fill out the most popular words in Facebook's Settings > General > Page Moderation and type in "do", "to", "you" etc. In addition to that feature, it will turn out all of your ads and Facebook posts.
How do I hide comments on Facebook settings?
See "Settings and privacy" and choose "Settlements." Alternatively, you can select "Profile and tagging." in the "Viewing and sharing" section. Click "Edit.".
What does hiding a comment do?
When you hide a comment on a Facebook post, other users cannot see it except for the person who posted it and their friends. In contrast to deleting a comment, where the user will know you removed it, they won't know when the comment is hidden, and you can avoid potential fallout.
When you hide comment on Facebook who can see it?
When you hide a comment from your Page, it will still be visible to the person who wrote it and their friends. Having this type of comment may protect you from unwanted comments. It will be hidden from all others.
How do I stop my comments showing up on friends news feed?
However, you can't hide your Facebook comments. In order to change the privacy settings of the post, only the person who shared it can. If they decide to hide or delete your comment, it will happen the same way.
Why can't I delete a comment on Facebook 2022?
Comments that have been made by others on posts you did not create can't be deleted. The same procedure applies to iPhones and Androids. Please make sure you have opened the Comment section of the post.
Does deleting a post remove comments?
If you delete a comment on your Page, the comment will be permanently deleted.".
How do I hide my disable comments on Facebook?
From the dropdown menu, choose Settings. The left Settings menu options Profile and Tagging. Hide Comments that contain certain words from your profile can be edited using the Edit option on the left hand side. You can find comments related to your profile by clicking Hide, then typing in your flagged words.