To reach the full marketing potential of your Facebook page, you need to gain more followers. A wider audience means more interactions and opportunities for your business to grow. You might be asking yourself, how do I share my Facebook page? Well, there are several ways to do that.
In this article, we'll talk about all the quick and easy things you can do to spread the word about your Facebook Page. Try implementing these steps and gain more Facebook fans today.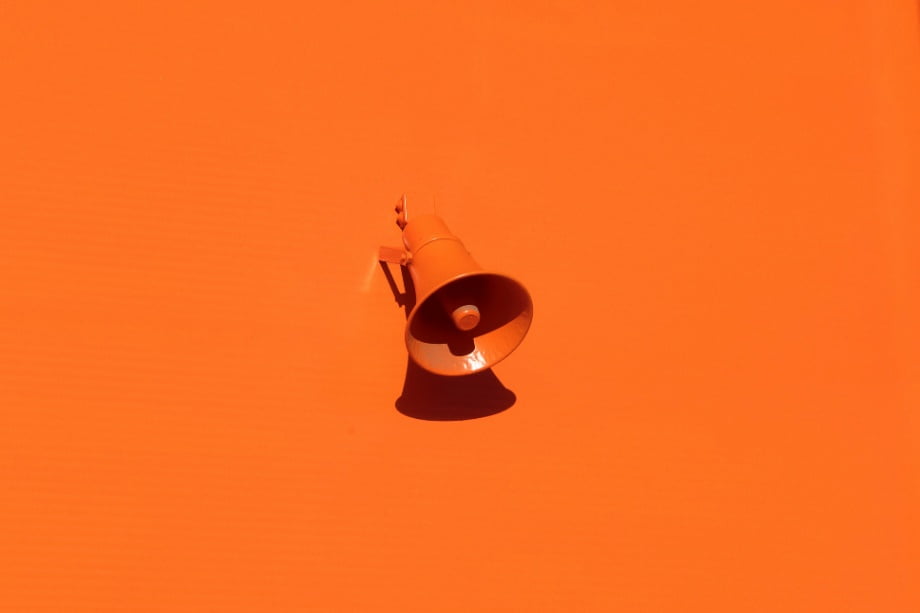 Benefits of Having a Facebook Business Page
A Facebook business page is the perfect space to inform or update your followers about your events, promotions, product prices, and special offers. Here are other reasons you might want to have a Facebook business page.
Makes You Look More Professional
If you're still sharing your business on your personal page, it's time to give your brand the page it deserves. You need an official business page to build your online identity and build your business's online reach.
It can make your business look a lot more professional. And in turn, it can create a more positive first impression on your potential clients and customers.
Access to More Facebook Marketing Tools
There are tons of marketing tools that only Facebook pages can use. If you have a business page, you can make use of the Meta Business Suite to:
Create ads
Manage your page
Track your page's performance through Facebook Insights.
Manage your Inbox
Post across platforms
All these tools are necessary to grow your page and make your business successful.
Helps Your Reach a Wider Audience
Using a personal account for your business will only get you so far. Your audience will be limited. But with a Facebook page, there is no limit to the number of people you can advertise to. It also increases the chances of your page being discovered by a wider variety of people daily.
1. Through Your Facebook Page Link
Once you have your Facebook page link, you can place it EVERYWHERE. You can place it on your website, email campaigns, and other marketing materials. This will let more people know about your page.
To get your Facebook page link, follow these simple steps.
When Using Your Phone:
Log in to Facebook
Click Pages and select your business page
Click the More button on top of the page with the three horizontal dots
Scroll to the very bottom and select Copy Page Link
On a Desktop:
Log in to Facebook
Go to your page profile
Copy link in the address bar
2. Through Paid Promotions
This method may cost you a bit. But it will effectively help you reach people who are more likely to be interested in your page.
Go to your Facebook Business page
Click on the Promote Button at the very top of the page
Select Create New Ad
For the Ad goal, select Get more page likes
Fill up all necessary details for the ad: Ad description, Call-to-action button, Budget, Target Audience
Click Promote Now
3. Through Your Personal Account
You can share your Facebook page with your friends on Facebook too. This may not be able to give you more significant results, but it's still a great way to get page followers.
Go to your Facebook Business page (Interact as yourself)
Click on the three dots next to the search icon
Click share
Choose how you want to share it. You can share it as a post or a message.
To Wrap Up
A Facebook page is an effective way to start sharing your brand and promote your business with new followers. With a business page, you have a platform where you can update your followers, post official statuses, and share all of your content.
These combined features make it a comprehensive, modern marketer's tool that every business should consider. Make sure to share your Facebook business page to reap all the benefits from this strategic marketing tool.
Now you know how to answer your question: How do I share my Facebook page? What are you waiting for? Go and share your page with the world!
Frequently asked questions
How do I scroll faster on Facebook timeline?
An easy method is to go to your Facebook Newsfeed or your Timeline page and press the Spacebar. You might be surprised by what you see. Lastly, you can scroll up with your keyboard as well – just press Shift+Spacebar!
Choose a page you want to share with your friends.
Below the Page's cover photo, tap the arrow.
Tap Share
Tap on Friends in the bottom left corner.
Update an optional document, and then tap Post.
What is the oldest post on Facebook?
"Hey Ya!" was still topping the charts and global dominion was only a glimmer of a young Mark Zuckerberg's eye, so the 19-year-old Harvard sophomore and his roommates unleashe.
What is the quickest way to reach first post of FB page?
Find a page on Facebook that displays posts from your friends or family. Select the drop-down menu following the "Following" button. Make sure you've turned on the "Get Notifications" option, and then select "See First.".
How can I invite people to like my page?
Here's the page you want to share.
Tap the image below the cover photo.
Tap Invite friends. If you don't see this, tap Share and then Invite friends to like this Page.
Assign friends to friends, then tap Send Invites or Send arrow.
How do I write a welcome post on Facebook?
Click on the 'Members' tab at the top of the page. 3. On the right-hand side of the page, you will see a dialog box saying – "You have 12 new members in your group this week", followed by the button to send out a welcome post.
Write down: your name, where you come from, what you do, who you help, why you love what you're doing, and a fun fact about you (or your product/service).
You can find Facebook by tapping the bottom right corner.
Tap Pages
Tap on Publish at the bottom of your Page.
Link to the link you want to share.
Tap Post
How do I introduce a new business on Facebook?
Invite your Facebook friends to like your page to show their support. You can do this by scrolling down to the bottom of the Set Your Page Up For Success box and expanding its section called Introduce Your Page.
How do I get people to go to my Facebook page?
Tap on Facebook at the top right.
Go to your Page and select Pages.
Visit a page on your page.
Tap on the reactions section of your Page's post.
If you want a person to like your Page on your page, click Invite next to their name.
What do you write on a FB post?
Aim for short posts.
Send a clear message.
Consider adding valuable information to your post.
Be positive
Write a post about a topic your fans care about.
Use emotional words
Use your posts as a Facebook graphic.
You can add your caption idea to the image.
What should my first business Facebook post be?
Make your first post using text and rich media, either a photo or video. I want to introduce your business to a new audience, while also providing something that fans will want to engage with and tell their friends about.
Your family and friends will not be able to share content when your Facebook settings are set to high privacy; they are limited to reading it. There are also privacy sharing options available in Facebook settings, which are set when the post-originator publishes the post.
Who was first Facebook user?
You might have noticed that Mark Zuckerberg, the founder of Facebook, is number one on Facebook. As part of the founding of Facebook, he shared the same Facebook ID number with a few Harvard classmates, and he was the first to share it with the public.