A Facebook page is a great way to reach people through your business. This is especially helpful if you are looking for new customers or leads. As you establish a presence on the platform, you must improve your strategies. You should work towards capturing your audience's attention and spreading your company's message to a wider audience. But before any of that, you need to know how to claim a Facebook Page. This is essential so that management of the page is fully in your hands.
Claiming a page isn't that difficult. All you need to do is get to know the process and follow this article's instructions carefully to succeed. Let's get right into it!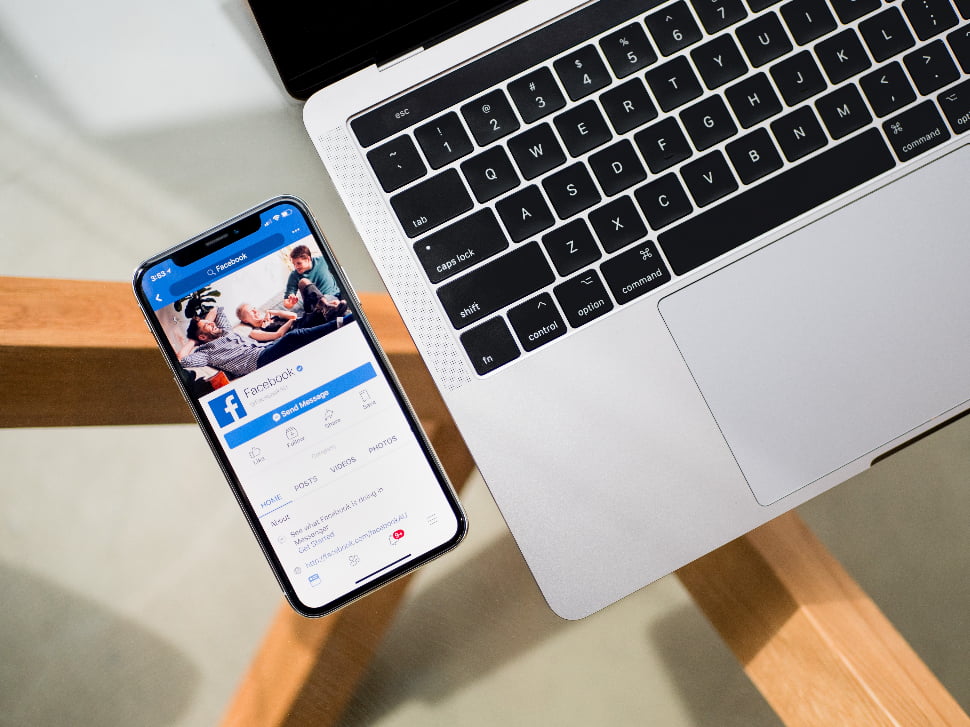 What Does Claiming a Facebook Page Mean?
There will be instances when a Facebook page related to your business is created without your knowledge. This can happen for different reasons. One of the most common ones is when a customer checks in to a business that doesn't have a page. Facebook automatically creates a page to represent the location or business.
Claiming Facebook pages means taking control of the page. You can do this by sending in a request to Facebook.
The Importance of Claiming a Page
Duplicate or unmanaged Facebook pages can confuse your audience. Some will think you're not updating the page or shutting down your business. This is why there's a need to claim duplicate pages.
Your audience will follow only your official account, which will lead to a greater number of followers
Followers, likes, check-ins, and reviews of the duplicate page will move to your verified Facebook business page.
Higher brand visibility on Facebook, and this will help your customers or followers find your official page.
How to Claim a Facebook Page
1. Visit the Page
Log in to your account on Facebook and go to the unmanaged page you want to claim. You should see a gear icon for management and settings on the top of the page. Click it and select Is this your business?
Provide Information About Your Business
Just like creating a page, you will need to enter information about your business. When you're done, submit it for Facebook verification.
2. Verify Page Ownership
You will be required to submit scanned documentation to verify your ownership of the business that the page represents. This can be in the form of your business licenses, tax documents, and utility bills.
An easier route would be to verify your ownership through email or a phone call. The email address you need to use should be a business email address. It should have an association with your business domain name.
How to Merge Your Facebook Pages
You will need to merge unmanaged pages with your official page once you've successfully claimed them. This will make it easier to manage them. All the likes and followers of the pages you've claimed will also be added to your official page. This is great for boosting your page following.
Note that you can only merge pages if they are related and if you are an admin of both pages.
To merge your Pages:
From your News Feed, click Pages
Go to your Page.
In the left menu, click Settings>General.
Click Merge Pages>Merge duplicate pages.
Enter your password and click Continue.
Make sure to follow the instructions on the screen to submit your request.
If you cannot merge your Pages, your Pages may not be eligible to be merged according to Facebook guidelines.
How to Create a Facebook Page
If, for some reason, you weren't successful in claiming a page, and you don't have a business page yet, you can always make one. Follow these quick steps to help you create your official business page.
Log in to your Facebook account
Click Pages on the left side menu of the News Feed.
Click Create New Page
Enter your page details: Page Name, Page Category, Description
Click Create Page
Upload a Page profile and cover photo
Invite Friends and assign page administrators and editors
To Wrap Up
Facebook Pages are powerful tools to promote your business. To avoid confusing your customers with multilple pages, you need to claim duplicate pages. You also have to update your information and merge your Pages to make them easier to manage. Follow the key steps on how to claim a Facebook page in this article to help you get started.
Frequently asked questions
How do you claim a Facebook page?
You can select a place page and click on the settings dropdown beside the message button.
2) When you click "Is this your business?", a pop-up will appear asking if you are the official representative or company/page.
Can a new admin remove page owner?
In the Facebook Business Manager, you cannot change the owner of a Facebook page. Permission levels are only editable to a user. If more than one administrator is assigned to a page, you can remove the original owner.
What does it mean to claim a Facebook page?
Complete and verify the information about your business, like its address and website. Click Continue. Facebook will ask you to create a Page for you to keep other users from becoming admins without your permission. If you want to confirm your connection to the organization via email or by uploading Documentation, please click here.
How do I remove a claimed Page ownership?
On the Page settings, go to Existing Page Roles and edit yourself. "Remove" is an option. ' Select this. It removes you from the Page.
How do you claim ownership of a Facebook business page?
Select Settings & Privacy, then select Settings. Choose New Pages Experience from the left menu, then select Page Transparency. Manage this page by clicking Claim. You can choose a verified organization to claim responsibility for your Page, then click Assign.
What is the difference between Facebook page owner and admin?
A Facebook Page owner is the person who registered the domain name and set up the Facebook Page. An admin is a person who has been granted permission to edit a page. Posts may be edited, commented, and added or removed by administrators. Changes can only be made by page owners.
How do you recover or claim a Facebook page that you created?
Then click Settings & Privacy.
What You Can See On Facebook.
Click Reactivate then click Reactivated next to the page you want to reactivate.
How do I republish a Facebook page?
In the top right of Facebook, tap on it.
Tap Pages
Go to your page and click More.
Edit Settings then go to General.
Click Unpublish or Publish to check the page visibility.
How do I claim ownership of a Facebook page without admin?
You can claim a Facebook page without admin by clicking on the 'Get this your business' link on a page without administrator. In order to do this, you must either receive a phone call on your official business phone number or submit documents supporting your Facebook page ownership.