Facebook is the only social media platform that allows you to harness the power of a digital event. Facebook helps get your customer's attention and provides the opportunity to convert that attention into a purchase.
In this article, we'll show you how to create an event on Facebook that drives conversions and attracts potential customers.
We'll also discuss strategies on how to make your event (from the creation process, metrics, and getting feedback) to get the best results. Keep on reading, and you'll be on your way to creating a successful Facebook event.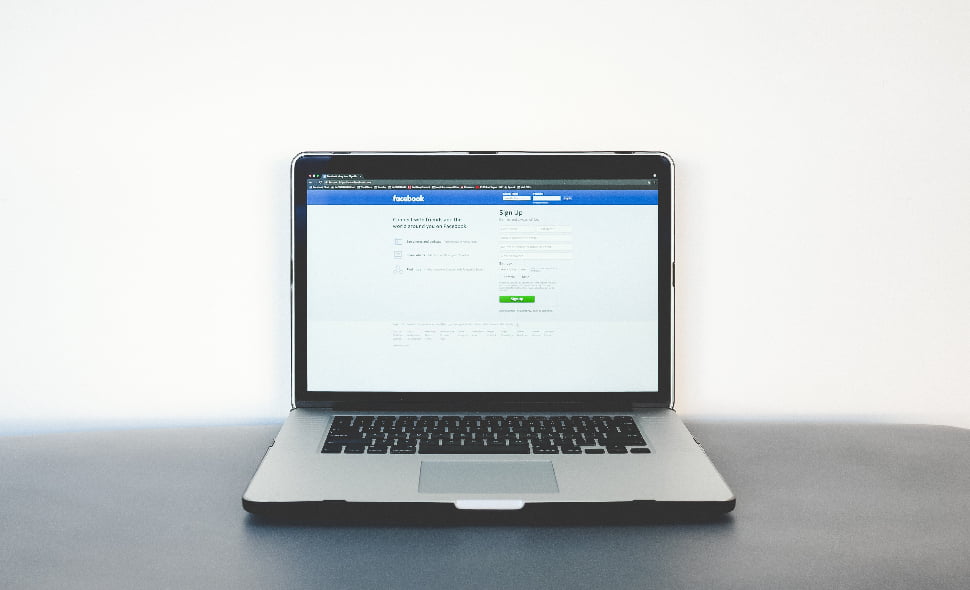 How to Create an Event on Facebook
You can create Facebook events on your Desktop or on your phone. The process will still be more or less the same. Events on Facebook can also be posted publicly or privately inside a group.
We'll cover all that in this section of the article. Let's start with creating an event using your profile and sharing it publicly with your friends.
Creating an event from a personal Facebook profile
Log in to your Facebook profile and then click on the Menu button, which can be seen at the top navigation bar.
Under the menu, you'll be able to see several options. Look for the "Events" tab and click it. It should be the first option under the "Social" header.
On the left-hand menu, click on "Create a new event."
Create an event online or in person using whichever method you prefer.
Add all your event details. This includes the name of your event and the start and end date. You can also choose whether it is a private or public event; when you're done, press "Next."
Choose a method for people to join your event online. It can be through Facebook live, messenger rooms, or external links. If neither of these suits your event, you can always select "Other" and type in details of how to join the event.
The last step is writing a description of the event. Let your audience know what it's about and what they can expect.
Creating an event for a Group
Log into your Facebook account. You should see a menu on the left side of the page—select Groups.
Choose the group you want to create the event in. You should be directed to your group page.
Under the group's cover photo, click "More" and then click "Events."
Click "Create event."
Fill in all the information about your event and click next.
After filling up all the information, click the "Create Event" button.
NOTE: If you don't see a "Create Event" option, this may be because the group administrators don't allow these kinds of posts. You will have to request an administrator to let you create an event.
How to Edit Your Facebook Event
Event changes can sometimes be challenging to make, but with Facebook events it's very simple and straightforward. Just follow these quick steps.
Go to your newsfeed page or group page.
Look for the "Events." This should be on the left side of the page. Click it.
Find the event you need to edit and select it
Select "Edit"
Make all the necessary changes
Click on "Update"
Quick Tips for Making a Successful Facebook Event
Use a unique event name.
The event name is the first impression an event gives, so choose it wisely. It should be unique enough to pique the interest of your audience. Make them want to learn more about the event.
Write a clear & thorough description.
What is your event about? And what can participants get out of it? Your event description should be able to answer this. Highlight the value your event offers.
Use an eye-catching event photo.
Another great strategy to grab your audience's attention is by using an excellent event photo. A photo can say more than a thousand words, so be sure to choose your images wisely!
Promote your Facebook event with ads
Harness the power of Facebook ads to spread the word about your event. The most crucial event goal is getting people (friends, family, customers, etc.) to attend your event.
Facebook ads can help your reach out to your target audience more effectively. Make sure to make the text in your ad enticing. An excellent and effective way to do this is by using online writing tools. In particular, one tool worth checking out is the INK Facebook Ad Primary Text Generator. It works wonders!
Promote your event outside of Facebook
Aside from Facebook ads, you can also use other promotional methods. This can be through other social media platforms or email marketing.
Create a sense of urgency
The sooner you get participants to respond to your invite, the better. Include time-sensitive words in your event name and description. You can also offer an early bird promo.
To Wrap Up
With millions of active users, Facebook is the perfect venue to promote your event and share it with the world! Whether you're hosting a fundraiser or a conference, with this cheat sheet, you will know how to create an event on Facebook that's successful.
Frequently asked questions
How do you improve Facebook events?
Attendees should be comfortable at events.
Post Updates Regularly
Use Event Hashtags for Twitter and Instagram.
Before you promote it outright, invite friends.
Advertise Facebook events
New event custom audiences can be used in retargeting campaigns.
What is the best size for a Facebook event photo?
Facebook event photo sizes are currently: 1920 x 1005 pixels (16:9 ratio).
Can you make someone else an admin for a Facebook event?
Can a co host edit an event on Facebook?
Facebook friends can only be co-hosts. Co-hosts and event hosts can invite guests to events, add co-host teams, and edit event details. When you create an event, you are automatically listed as the host.
How do I get more people for my event?
Publish your event on event discovery sites.
Network with similar events.
Influence content marketing with valuable information.
I use professional/good images.
Sharing your story through social media.
Create a YouTube channel.
Make a social media-based ticket giveaway.
Why can't I edit my Facebook post anymore?
Additionally, Facebook posts that have been boosted may not be edited as part of an ad campaign. To edit a post, tap/click on the three dots in the top right of the post window and select 'Edit Post'. Keep 'Save' after making the necessary changes.
Can you add admins to a Facebook event?
Make a guest an admin by clicking the "Make Admin" link next to the guest. If necessary, repeat this step to grant additional guests administrative privileges.
Can I remove myself as a host from a Facebook event?
Click "X" next to your name in the Going section of the event page. Click "Yes" to remove the event from your Events list. If you uninvite yourself from the event, you cannot invite yourself again. Your messages and notifications will not appear after you leave the event.
What happened to my events on Facebook?
You can tap on Facebook at the bottom right. Calendar allows you to find your upcoming events and invitations. Tap Events.
1. Choose your social networks.
2. Choose your hashtag for your event.
Update your social profiles in step 3.
The following step: Create (and sell tickets for) a Facebook event.
Make sure you are crafting content carefully.
Implement tools to streamline your process.
How do I edit a Facebook event on my iPhone?
Tap Hamburger's icon on Facebook app.
Tap on Events
You will see a list of events you will be hosting when you tap on the calendar.
Make sure the event you wish to edit is on the calendar.
Now. tap on Edit.
How do you edit events on Facebook?
Tap on Facebook's top right corner. .
Tap Events. You may have to tap More at first.
You should tap Your Events, then tap Hosting.
Tap the event, tap Manage, and then tap Continue.
Tap Edit
Save your changes and go to Save.
How do I add an editor to a Facebook event?
Tap. In the top right corner of Facebook.
Tap Events
Tap Live Hosting, then tap the event.
Tap Edit, then tap Cohosts.
In the search box, type a friend's name and select them from the list.
Tap OK and then Save.
Can you edit a Facebook event photo after posting?
The event date and time can be changed up to a couple days before. Ticket cost. Page accounts cannot have paid events. If you need to edit something that cannot be changed, you have to cancel and make it again.
Why can't I edit a Facebook post?
Fix can't edit Facebook post issue, clear Facebook app cache and update Facebook app to latest version. You will be able to edit the post once you fix the issue. You can also try to install the old version of Facebook. There may be a bug in the latest version.