Hackers are getting more sophisticated and targeting more users. These days, celebrities aren't the only ones getting hacked on Facebook. If you've just discovered that somebody has hacked your Facebook, don't panic. We're here to help you out with steps on how to fix Facebook hack fast.
Our social media accounts contain a lot of personal information. And when that information lands in the wrong hands, it can cause much harm. This is why it's essential to resolve a Facebook hack as soon as possible.
Follow the methods in this article, and you'll be able to recover your account in no time.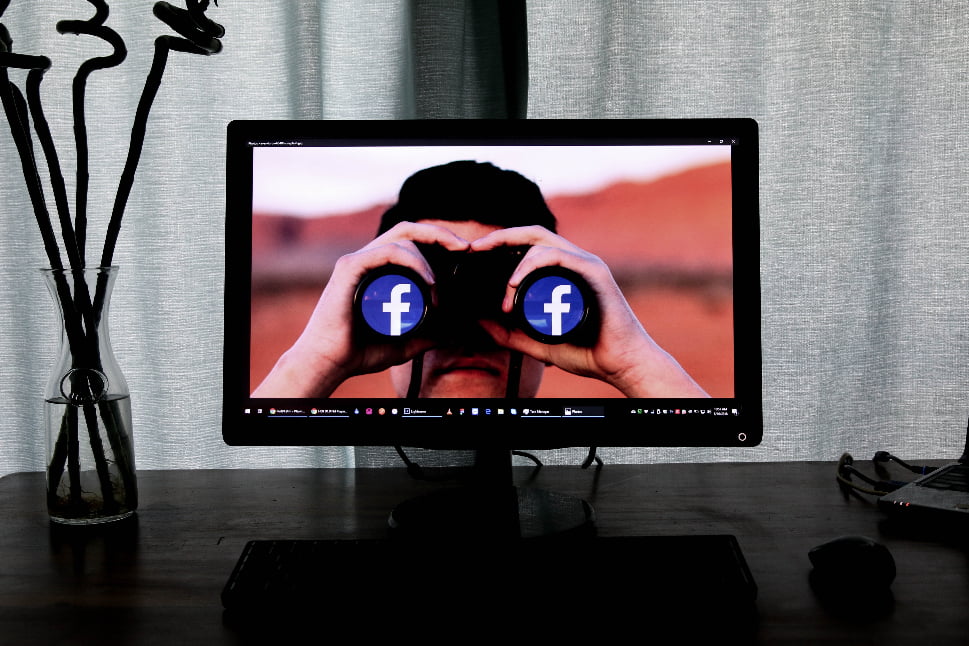 Definite Signs You've Been Hacked.
Hacking may not always look the same. It can take several forms. And you need to know the signs of a cyberattack to take immediate action.
You can't log in
There are questionable messages to your friends that you didn't send
You can see unusual content shared on your timeline
Suspicious notifications
Hackers commonly take your personal information such as address, Phone number, Email(s), and Credit card information. If you are worried about your private information being hacked, follow the steps in the section below.
How to Fix Facebook Hack
1. Reset Your Password
If you can still log in to your account, make sure to change your password right away. You can do this by going to the settings tab and clicking on the security and log-in section. Click the edit button next to your password and reset your password.
In the case where you can no longer log in to your account, click Forgot Password on the Facebook log-in page. By clicking this, Facebook will send a recovery link to your email or phone. This link will enable you to reset your password and gain control of your account.
When resetting your password, Facebook allows you to log out of all devices. Do this to make sure your hackers are logged out of their session.
2. Report it to Facebook
Some hackers are thorough with their job. They may have changed your account recovery email and phone number. Without access to these, you won't be able to change or reset your password. In this case, you can report the hack directly through Facebook through: https://www.facebook.com/hacked.
When you go to this link, you will be asked to enter your current or old password if you know it. This will help them verify that you are the owner of the account.
3. Remove Suspicious Applications
There are instances that the hacker may not be a person or a virus. It could be a malicious application that you've given access to your account. Remove these suspicious applications by going to Settings and clicking Apps and Websites. Thoroughly review this list and if you find an application that you don't recognize, remove it.
4. Do some Damage Control
Inform people who may have received spam messages and spam comments from you. Let them know that you were hacked. This will prevent them from clicking any suspicious link or downloading anything that could infect their computer.
5. Secure Your Account
After you've changed your password, implement more security measures to protect your account. This will help you get one step ahead of the hackers and avoid any potential attacks in the future.
Some of the measures you can do include:
Enable log-in alerts
Use a strong password
Install a strong anti-virus software
Use two-factor authentication
Don't click on any suspicious link
Never share your log-in information
To Wrap Up
As we get savvier with information and security, so do scammers. Facebook hacking has been a significant issue for internet users, and it can take many forms. Hackers could collect your personal information and even use your profile to spread malicious messages.
If you see any signs of hacking, take action immediately. Use this guide on how to fix Facebook hack, and recover your account.
Frequently asked questions
Can you recover Facebook account after being hacked?
If the hacker changed both the email and password, you may be able to recover your account using your phone number. Start a web browser and go to facebook.com. After entering the last set of credentials, click Log In. The next step is to find your account and log in.
What is the solution for hacked Facebook account?
1a. Update your password immediately before you log out of suspicious sessions (you don't want to alert the hacker). If it's too late, skip step 1b. Go to Settings > Security and Login and click Change password. Set a strong new password and enter your current password. Click Save Changes.
How can I recover my Facebook password without code?
If you cannot reset your password, click Forgot Password? Enter the email, mobile phone number, full name, or username associated with your account and click Search. On-screen instructions should be followed.
How can I recover my old Facebook account without email and password?
If you use an alternate email number or mobile phone number listed on your Facebook account, you may be able to return to your account. It is recommended that you use a computer or mobile phone you have used before to log into your Facebook account. Go to facebook.com/login/identify and follow the instructions.
How do I email Facebook for help?
Users have had success getting a reply, though often they were redirected to the Help Center. A general Facebook support link can also be found at support@fb.com.
Who can I contact about my Facebook being hacked?
If someone else who works on your Page has been hacked, please tell them to go to Help Center's Hacked Accounts section to get immediate help. Reports can also be filed. Please note that we cannot take action on your report if we confirm that the person was hacked.
How do I contact Facebook about a problem with my account?
You can tap on the top right of Facebook. Scroll to the bottom and choose Report a Problem.
What is the first thing you do when you get hacked?
Change your passwords this is important since hackers are looking for any point of entry into a larger network, and may gain access through a weak password. Passwords should not be difficult to guess on devices or accounts that contain sensitive information.
Does Facebook have a live support chat?
Live chats are supported by Facebook, so users can reach out directly to Facebook. On Facebook, visit https://facebook.com/business/help/. This feature requires a Facebook ads account.
How can I recover my Facebook account without phone number?
You can find the Forgot account tab on Facebook.
Recovery options include an email or number.
Click on these links to leave.
It is then possible to give a friend's number.
Make sure to enter a friend's number.
How can I recover my Facebook page?
Choose Settings & Privacy, then click Settings.
Click Here to Get Your Facebook Information.
Click Reactivate, and then click Reactivated next to the page you want to reactivate.
How can I recover my Facebook account using Gmail?
If you forgot your account, click "Forgot it?".
If you want to access your account, you will have to search by phone or email.
By entering your email address, you will have the option of receiving the code via email.
You will receive a 6-digit number after you select the email address option.
What happens if your Facebook account is hacked?
If you notice suspicious behavior on your Facebook account – such as changes to your name, birthday, email address, password; friends invited to your timeline; or posts you did not post – then go to the upper right-hand corner of.