Facebook needs no introduction. What started as a platform to connect Harvard students to each other has grown to become the largest social media platform globally.
Verification on this platform has several benefits. However, many find it hard to verify on Facebook. If you don't know how to get verified on Facebook, this article is for you. It offers a step-by-step guide on Facebook verification and its benefits.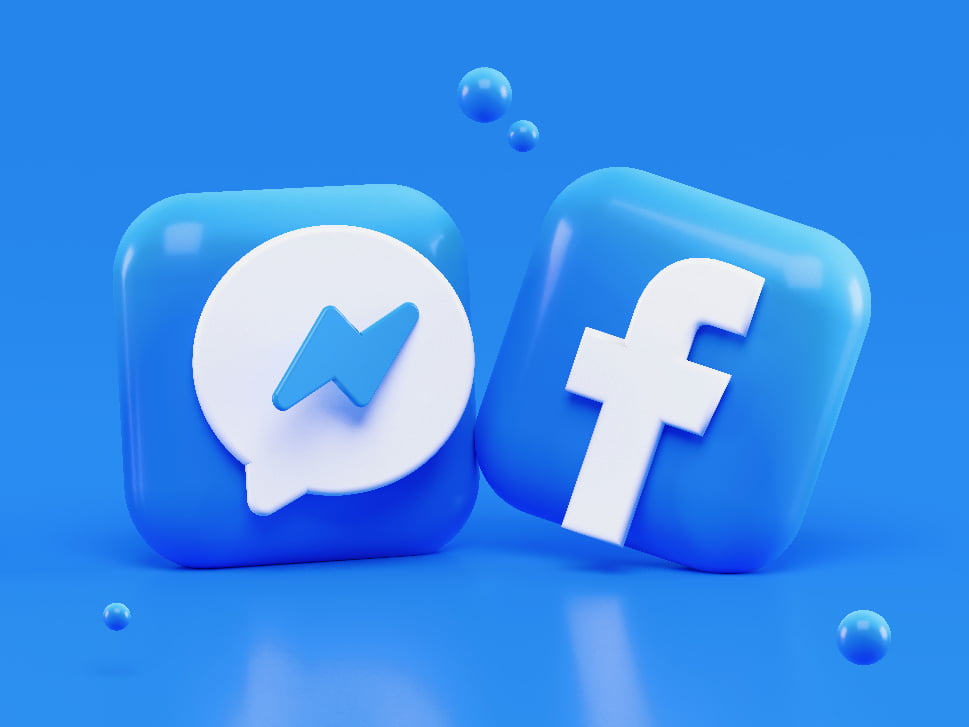 What Is Facebook Verification?
Verification is the process in which a person can confirm the authenticity of their account on Facebook. You can only gain verification on a Facebook account if you are: an individual, a company, or a government body.
Social media verification is a way to distinguish the accounts of notable individuals and brands. Verification has many benefits as it keeps the social media space safe for all users.
How then can you identify a verified account? It's pretty simple. A blue check mark usually appears next to a verified account's name.
Benefits of Facebook Verification
Many people wonder why Facebook verification is such a big deal. This section explains the benefits attached to getting verified on Facebook.
You gain credibility on Facebook and other social media platforms when you get verified, so other users won't mistake you for an impostor. People are now quick to look out for the verified check mark on Facebook pages when interacting. There is an air of credibility attached to verified Facebook pages and profiles. It is even more important if you're running a business page.
A verified Facebook page means users know it is a genuine business page. In some cases, Facebook users may decide not to interact with an unverified page. Verifying your account makes it hard for impostors to take advantage of your brand or name to perpetrate evil. 
Additionally, Facebook prioritizes verified accounts and pages in search results. As a result, getting verified on Facebook can increase your reach by showing your official content at the top of the search results.
How to Get Verified on Facebook
Anyone that wants to verify their personal Facebook account or a business page has to fill out a form. The form contains several sections. Read on to know more.
1. Select the Type of Account
The first step is to choose the type of account you want to verify. Is it a page or a personal profile?
2. Confirm Authenticity
The next step is to confirm the authenticity of the account you want to verify. For this step, you need to show proof that you are who you say you are. You are requested to upload a document to prove this. The following documents are acceptable:
Passport
Driver's license
Tax filing
Recent utility bill
National ID card
Articles of incorporation
3. Confirm Notability
Facebook's verification badge isn't for every user. Thus, an account seeking verification must prove it is notable enough to get the badge. You have to select the category that perfectly represents the business or individual involved.
You also have to enter the name of the country. Finally, you are required to add up to five articles and other links that show your profile or page is in the public interest.
Make sure the links added are relevant and authentic. This increases your chance of getting the blue verification badge. Facebook does not consider paid or promotional content.
Conclusion
Getting verification on Facebook is a great way to ensure that other Facebook users know you aren't an impostor. Like other social media platforms, there are unique benefits of Facebook verification.
It helps businesses reach their goals more easily when they use it to their advantage. With this article, you should know how to get verified on Facebook. 
Frequently asked questions
Do you get paid to be verified on Facebook?
There are multiple news sources that we verify accounts. Media such as paid or promotional content do not serve as news sources.
How long does it take Facebook to confirm your identity 2022?
Validating your Facebook account can take up to 45 days. However, profiles get checked frequently within 48 hours, but it is impossible to tell for sure. In the end, the only thing you have is to wait and, if things get stuck, keep in touch with customer service.
Is it hard to get Facebook verified?
The Facebook badge isn't available to everyone. The verification of a personal account requires a celebrity status and to do so, you must have a "close relationship" with that person. Local businesses, companies, and organizations are easier to verify than pages of web pages.
Do Facebook pay you?
Advertisements in-stream can help you earn money by including short ads before, during or after your videos. We automatically identify natural breaks in your content to place your ads, or you can choose your own placement. Whether you watch videos or meet with advertisers determines your earnings.
How do you get a blue tick?
You can follow your profile picture by taping on it in the bottom right. Then tap Settings on the top right of the screen. Tap Account, and then Request verification. Provide the necessary identification form (example: a photo identification issued by the government or a business document).
How do I get Facebook to verify my 2022?
Make sure you're logged in to your account you'll be using for a verified badge.
Upon entering your profile, tap ".
You can check your account under Settings > Request Verification.
Choose your full name and provide the required identification form (e.g., government-issued photo ID).
What are the benefits of being verified on Facebook?
You protect yourself against impersonators with a blue verification badge to ensure that your page is authentic and credible. Search results show you as the source of truth when searching for information, making it easier for your community to see you.
How do I earn money from Facebook?
Selling items on Facebook Marketplaces or through a Facebook Buy and Sell Group.
Sell your Facebook page.
Consider running a Facebook group in your niche.
This is a social media sales funnel that we suggest.
Influencer marketing on Facebook.
How many followers do you need to get paid on Facebook?
The Meta says that your Facebook page needs 10,000 followers to be monetized, which is when you can run Facebook ads on your videos.
How much money does 1k Instagram followers make?
A micro-influencer (between 1,000 and 10,000 followers) makes an average income of $1,420 per month. Influencers with more than one million followers make $15,356 per month.
How many followers do I need to get verified on Facebook?
You should aim to get around 500 followers before submitting a verification request on Facebook. Users have had success converting their personal Facebook profiles into brand profiles and asking friends to like them.
How do you get verified?
Go to your Instagram profile, tap the hamburger icon in the top right corner.
Tap Settings
Tap Account
Tap Request Verification
Please fill out the application. Your legal name. If applicable, your "known" or working name.
Tap Send
Can a normal person get verified on Facebook?
However, in theory, anyone can get verified on Facebook, but they must meet strict verification criteria in order to get approved. In addition to accepting the company's terms of service, your account should represent a genuine individual, entity or business.
How do I get blue check on Facebook?
Authentic: Represent a real person, business, or entity.
A unique experience: Be there for this person or business only.
Complete with a brief about section, Page or profile photo, and recent activity, including at least one post.
How long does it take to get verified on Facebook?
Facebook will review you once they receive your application and either confirm or deny it after it receives your application. A whole week or 45 days can be spent on this procedure.