Spice up your Facebook feed with some cool and entertaining videos. Many businesses and creators have been utilizing Facebook videos to drive engagement. And you can do it too. This article has laid out all the essential steps on how to make a video for Facebook.
Making a good video on Facebook is easier than most people think. Even if you're new to Facebook, just follow these steps, and you'll be well on your way to creating awesome Facebook videos.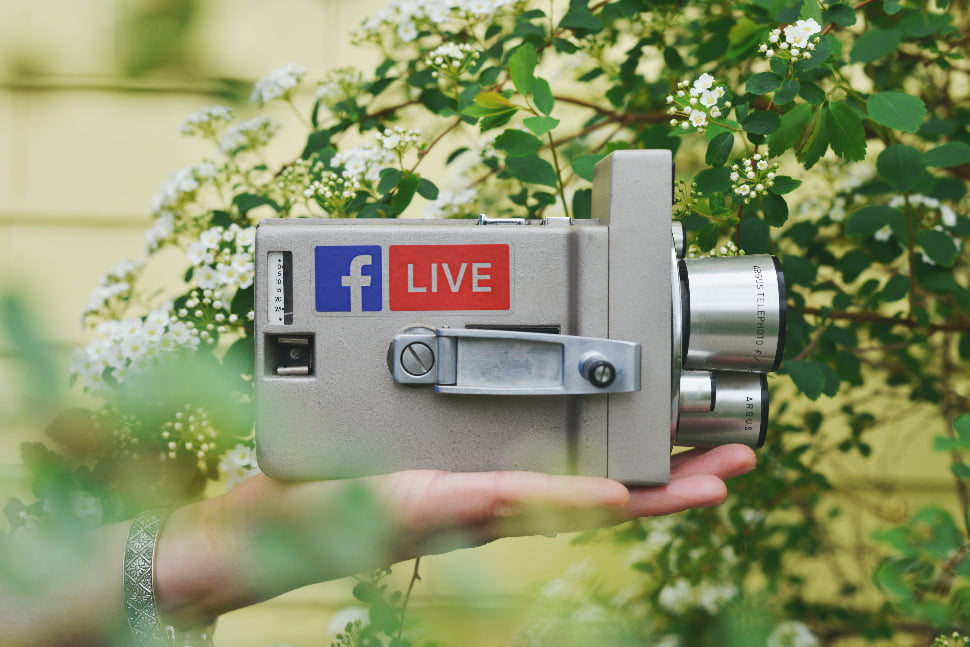 Why Post Videos on Facebook?
Compared to plain text posts, videos effectively generate greater engagement rates. This is because they're more stimulating and entertaining.
Videos can leverage your content, and they're much easier to share. They also allow you to use greater creativity, as it allows for a more cinematic presentation.
How to Make a Video for Facebook Posts
1. Record and Edit Your Videos
First things first, record your content. You can use either a professional video camera or your phone.
It would be best if you use a camera that allows you to record in HD. This will produce much clearer video footage. Once you've recorded your video, edit your footage using a video editor. There are several video editors available online that you can use.
2. Log in to Facebook
Once you have a great video to upload, login to your Facebook account. If you want to post the video on your business page, click Pages on the left menu tab. Select the Page you want to post the video from.
3. Upload Your Video
Whether you're on your News Feed or Business Page profile, click on Photo/Video under the Create Post bar. You can either drag and drop your video or browse through your files. Take note that Facebook only allows videos up to 10 GB. Videos should also be less than 240 minutes long.
4. Add Other Video Information
After your video has finished uploading, you can add your video title and tag your collaborators if there are any. Also, choose your video thumbnail. This will be what viewers first see when they are browsing your videos on Facebook.
5. Use an Eye-Catching Caption.
You need a catchy and exciting caption if you want to get more views. Make sure your caption is snappy, witty, and clever. Don't cut it short or make it sound too simple. You want to sound smart and exciting.
6. Post It!
Now it's time to post your video to your feed. Before that, adjust the privacy settings depending on your preferences. Click Post whenever you're ready!
How to Use Facebook Live
Facebook live is one of Facebook's newer features. Most people use this feature to stream game plays or sell products live to a broad audience. People have a lot of fun with live videos because they have the chance to interact in real-time.
1. Go to Facebook Newsfeed or Business Page Profile.
2. Click Live on the Create section under your status bar.
3. Choose whether you want to Go Live or Create a Live Video Event. Here's the difference between the two:
Go Live
Go live by yourself or with others
Go live now or automatically within 24 hours
Add interactivity tools to keep your audience engaged.
Create a Live Video Event
People can respond to your event
Your live video will be available in more places
Facebook will remind you about your event
4. Adjust audio and media controls.
5. Choose your audience.
6. Click Go Live.
To Wrap Up
Level up your Facebook game by learning how to make a video for Facebook. Not only are they more fun, but they're also easier to share on other platforms and attract a larger audience. Facebook Videos or Reels are paving the way for a new broadcasting experience.
There are a variety of options for creating and posting videos. And whichever method you choose, you'll be sure to boost your audience engagement.
Frequently asked questions
What makes a video successful?
You must create a compelling video that can grab attention as people scroll through their feeds as you create your story. Make clear what your video is about and give the viewer confidence that what they're watching is work their time.
What kind of content is most popular on Facebook?
Share User-Generated Content
Funny Posts
Images and Quotes that are inspiring.
Native Video
Current Events
Live Video
Giveaways
What makes a great Facebook post?
Keep your writing simple, clear, and on point. Avoid business jargon and promotional speech. Too much marketing can deter readers as well as put your post out of favor with the Facebook algorithm. Your branding should be communicated in copy, whether it is witty, friendly, or professional.
What type of videos work best on Facebook?
It was their goal to determine which video was better: vertical or square video. In a report, Brian Peters writes that vertical videos performed best on Facebook.
What are the steps that we need to consider when making a video?
Creating a video is a three-phase process: pre-production – the planning stage for mapping out your strategy and script – production is the stage in which the video is shot, and finally post-production, which involves.
How do you make a good Facebook video?
Keep it short. It is best if you can't wait two minutes.
Look professional and professional. Do well edited and lighting in the video.
Make a movement for two to three seconds.
You'll have a good thumbnail chosen after editing your video.
What are 1 minute views on Facebook?
Video views per minute: The number of times your videos have been viewed at least 1 minute. Each time a video is played, we will count video views separately and exclude any replay time.
Does Facebook have a video editor?
Have Facebook video editors? Yes, I think so. There is a basic video editor on Facebook that can be accessed by clicking 'Publishing Tools' (on the left menu), and then choosing the video from your 'Video Library'. However, Facebook is more than a website, not a video editor. Use VEED to create a user-friendly, online video editor.
What size should a video be for Facebook?
To maximize compatibility on both desktop and mobile screens, Facebook recommends uploading videos in square (1:1) or vertical (4:5, 9:16 and 16:9) aspect ratios. YouTube also recommends keeping videos short (15 seconds or less) and designing videos that work with and without sound (by enabling captions).
Engaging the audience is vital, but keeping them glued is even more important. For you to do this, make high-quality content that will attract their attention. You must not only look, sound, and feel great in your video, but also tell a compelling story that is both funny, compelling, and relevant.
How long can videos be on Facebook?
Starting with Facebook. Video on Facebook can be up to 240 minutes long.
What are the five elements of video?
A video world is comprised of five elements: space, time, composition, scale, and sound.
What are the components of a good video?
Eight factors are important: the length of the video, its script, content, format, sound, lighting, editing, and captions.
How do you make a simple video on Facebook?
Create a new project with Adobe Express.
Slide media
Select pre-designed layouts
Text is used to communicate critical information or calls to action.
Create a theme and soundtrack for music.
Publish and share
How do you make a video with pictures and music on Facebook for free?
Creating a Facebook slideshow (with music and all).
Go to your Facebook Page for Step 1.
Set up your video settings in step 2.
Make your slide show with music in step 3.
Upload your images in step 4.
Preview your Facebook Slideshow in step 5.