Many people search for the term how to make my Facebook private daily. We understand the reason for this search, and we have the answers.
Making your Facebook profile private is necessary if you want complete control over who views your content.
When your account is set to private, only those who follow you can view your posts. If someone wants to follow you, they may do so, but until you accept them, they will not be able to view your posts.
Let's look at why people wish to make their accounts private and the easiest methods to do so.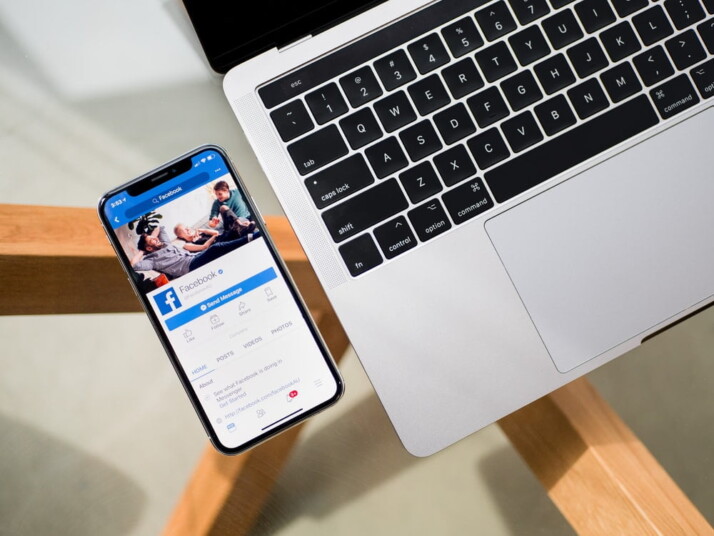 Reasons You Want to Make Your Facebook Account Private
Making a Facebook account private provides various benefits. The most notable is the opportunity to share content with specific persons alone. Other reasons why you might want to make your account private include:
Suspecting an account is a bot
Where the account has a history of leaving unpleasant comments
Instances where the accounts don't appear to fit the demographics of the audience you wish to cultivate.
Where you wish to avoid unprovoked harassment from social misfits.
You can opt not to approve them based on these grounds, and there will be no recourse. It only takes a few moments to edit your Facebook privacy settings. Let's get right into it!
Steps to Make Your Facebook Account Private Via Browser
Facebook remains the largest social media platform worldwide. However, while Facebook helps connect with friends and coworkers, it stores more of your personal information than you may know. And if you do not have the proper privacy settings, a significant amount of this information may be accessible to the public.
While you can't control who Facebook sells your information to, you may prohibit other users from reading accessing your content.
Here's how to make your Facebook profile private, either just for strangers or for everyone.
To get to the Privacy menu on Facebook:
1. Go to Facebook.com and, if you haven't already, sign in to your account.
2. Click on the hamburger in the top right corner.
3. Scroll down and choose 'Settings & Privacy'
4. Select 'Settings'.
5. On the Settings page that opens on the left sidebar, click on 'Privacy'.
6. Now, you can adjust the settings to meet your demands for privacy. To update your privacy settings, hit the blue Edit button (or anywhere in the row).
Quick Steps to Make Your Profile Private on Facebook Mobile
People often only use Facebook on their phones these days. Luckily, it's pretty easy for people who want to make their profile private to do so.
It's mostly the same for both the iPhone and Android. There are two ways to change your privacy settings on the Facebook mobile app.
Method 1:
1. Open Facebook's Settings and then tap on Privacy Checkup.
2. Click on "Who can see what you share" in the upper left corner.
3. Tap Continue.
4. Click on the dropdown menu on the right and pick the privacy setting that works best for you. Then, at the bottom, tap Next.
5. Now, click on the dropdown menu to the right to choose who can see what you post.
By adjusting the Privacy Checkup settings, it's easy to limit what other people can see. But if you want more choices, you can take these steps to hide more information:
Method 2:
Open the app for Facebook on your phone.
Click on the hamburger. Depending on the phone, it will be in the top right or bottom right corner of the screen.
Choose Settings and Privacy by scrolling down.
Under "Audience and visibility," click on each of the different options to adjust it to your preference.
Quick Tips You Should Know
In general, you can set your Facebook account and posts to one of these four levels of privacy below.
1. Anyone
Enabling this option implies that anyone with your link can see it, even if they don't have a Facebook account.
2. Friends
Highlighting this option implies that only people on your list of friends can see it.
3. Friends of Friends
Enabling 'Friends of friends' means that it can be seen by anyone you share a friend with.
4. Only Me
Clicking on 'Only me' means that it is completely private, and only you can see it.
To Wrap Up
We have covered extensively how to make my Facebook private, but there are points to remember.
It's important to remember that everything you post on Facebook could be at risk of public exposure.
While Facebook has tried to alleviate the problem of harassment on the social media service, social media will always have its pitfalls.
If you're done with Facebook and don't want anyone to ever see your profile again, you might want to delete or deactivate your account. It's a drastic step, but it's still the best way to get your information off the site.
Explore All
Facebook Marketing Articles