Facebook's events are a quick and easy way to gather people for an event and to share important information. It's a great way to unite your followers and invite them to your event. However, there will be times when you'll need to promote your event to reach your intended audience. This guide will explain Facebook events and their importance. It will also show you how to promote a Facebook event.
Read on to learn all these things and more.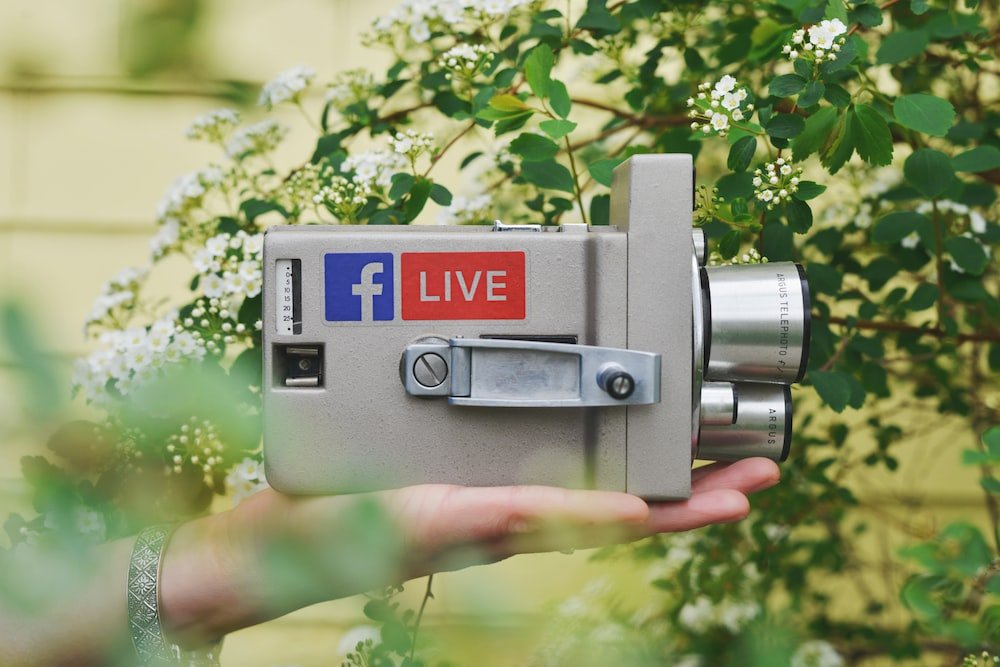 What is a Facebook Event?
Facebook's Events is a feature that allows users to create an event on Facebook and invite guests. Hosts can send guests a link to the event. Events also serve as RSVPs. They help hosts manage the logistics related to their event. 
Facebook's events also integrate with user calendars, and they can remind attendees of an event through notifications and alarms. This ensures that the most people attend.
Marketers can use Facebook's events to announce a product launch or a service they sell. Contrary to popular belief, Facebook events can be online or live. For this reason, businesses and marketers use this feature to promote a brand, product, or service.
Reasons to Promote a Facebook Event.
Events marketing is an important addition to any campaign because it's an efficient way to spread the word about an upcoming event or activity. From a marketer's point of view, the primary goal of promoting an event is to generate leads.
Facebook's events allow page owners to target multiple members of their target audience in one instance. It's an effective way to increase brand awareness and connect with new and existing customers.
Promoting a Facebook event turns an ordinary Facebook event into a marketing tool, complete with conversion tracking and tickets (for live events). It even comes with an option that optimizes your event to increase awareness.
How to Promote a Facebook Event
If you want to promote a Facebook event, these are the steps you need to follow:
Open your Facebook Page and click Promote.
Select Boost an Event. If this option does not appear, ensure you created the event from your Facebook Page rather than your main profile.
Choose the event you want to promote and click Boost Event.
If your event is in-person and requires tickets, choose your objective in the Goal section. Otherwise, skip this step.
(Optional) To change an ad's text, type into the Description box. The box automatically adds the event description.
(Optional) To change the ad's creatives, click Edit Options and click on Choose Image, Choose Video, Upload New, or Crop Image from the dropdown.
Choose your audience, duration, budget, and add tracking conversions if needed.
When you're done, click Boost Event Now. Your ad should run on your Facebook Feed.
The Bottom Line
Promoting a Facebook event is an efficient way to build brand awareness and track conversions. Creating an event is free, but promoting it will cost money. It's a potent tool in the hands of a skilled marketer. It's best to master every tool and feature at your disposal, so you can make the most of Facebook's feature set.
Frequently asked questions
What A is the most effective event promotion tools?
Asana
Tableau
Marketo
HubSpot. HubSpot offers event marketers and event planners full-service marketing tools that are frequently used to promote events and marketing campaigns.
Sprout Social
Canva
Mobile Event App
Google Analytics
How do you tease an event?
Email marketing emails about it or on social media.
Make your event materials interesting when you present the surprise.
Make sure you capture the moment; share the big reveal with attendees and followers alike.
How do you effectively promote an event?
Early bird registration is offered.
Outside your business, hang a sign.
Create a creative landing page.
You can participate in content marketing.
Have event-specific branding
Using email marketing will help you reach your target audience.
Post behind-the-scenes clips prior to events.
Facebook ads are retargeted.
Where will you advertise to draw attention to your event?
Social media pages are one of the best ways to promote your event since it's free and can get you lots of attention. You can reach people attending the event via LinkedIn, Twitter, and Facebook. Facebook and LinkedIn provide affordable advertising that reaches your audience.
How far in advance should you post an event on Facebook?
2. Posts that are frequent (but limited). Social media is vital for posting your event, so you should promote it actively. You should have the event a minimum of a month in advance so your marketing can focus.
Having more than 10,000 friends or followers means posting more frequently to increase your chances of getting more people to read your content. If your audience is smaller, posting every month is good.
How do you spread the word about an event?
Provide an incentive. If you're generous, you can also include an incentive on your social sharing request.
Host online competitions
Use event signage
Place selfie spots
Style out your venue.
Use event photography
I thank everyone who shared this.
Step 1: Select your social networks.
Choosing a hashtag for your event.
3. Upgrade your social profiles.
Step 4: Create (and sell tickets for) a Facebook event.
Prepare content carefully in step 5.
Step 6: Invest in processes that simplify your processes.
How early should you announce an event?
If you have a specific event to promote at least 90-180 days in advance, you should do so. Get a sense of style and choose what fits best for your event.
How do you promote an event on Facebook?
Go to your Facebook page and click Promote.
An event is boosted.
Click Boost Event to promote the event you want to promote.
Under the Goal section, choose your objective if your event is held in person and requires tickets.
Make an Instagram countdown.
The Facebook Event Page.
Post the teasers with all necessary details.
Create a hashtag
Take a peek
Host a giveaway
Create a customized AR filter for Instagram or Snapchat.
Instagram Stories show attendees attending an interview.
How do you get people interested in an event?
Find your event on site discovery.
Event similarity
Content marketing is a tool that provides valuable information.
Make sure you use professional/good images.
Tell stories on social media.
You can start a YouTube channel.
Use social media to provide tickets for a raffle.
How do you announce an event on Facebook?
By logging into your Facebook account, you can access your profile. Make Related Events under your profile picture and click on the link. In a new version, users are able to input all the information about the event, such as: event name, event type, start time, end time, location, etc.
When should you start promoting an event?
Promoting early helps build momentum and reach a wider audience. This event should be promoted at least 6-8 weeks in advance so the event's reach is wider. This enables your prospective attendees to clearly articulate their schedules and travel arrangements if needed.
How do I promote my online event?
Keywords can help increase your search potential.
Make the most of emails.
Let everyone know what is ahead.
Use social media across platforms.
Let your sponsors and partners spread the word.
Ask your speakers to promote you.
Tell your friends to tell their friends.